Hyundai Ordered To Pay $73M In Punitive Damages In 2011 Crash Case, Liability Lowered By A Third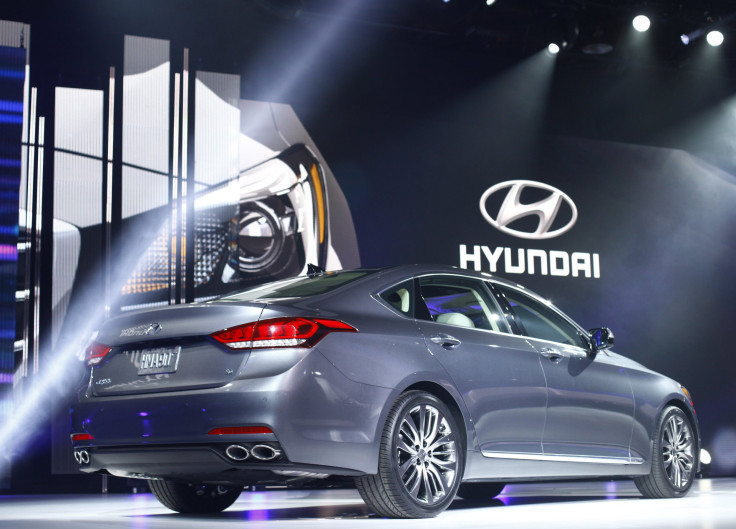 A Montana judge ruled last week that Hyundai Motor will have to pay $73 million in punitive damages in a lawsuit filed against the company over a fatal car accident that killed two Missoula teenagers in July 2011. The latest ruling reduces Hyundai's liability from a previous award of $240 million, but rejected the automaker's bid to further reduce it to $1 million.
The families of 19-year-old Trevor Olson and 14-year-old Tanner Olson sued Hyundai in 2011, claiming that a broken steering knuckle in the Hyundai vehicle, which Trevor was driving, caused the crash. The Seoul-based automobile giant had argued that the accident was caused by fireworks exploding inside the car before the crash. Jurors had ordered Hyundai at the time to pay $240 million in punitive damages.
Lake County District Judge Deborah Kim Christopher found in a ruling filed last week that Montana's laws that limit punitive damages are unconstitutional, the Associated Press, or AP, reported, but also noted in her ruling that "...the Court also concludes in light of the degree of the Defendant's reprehensibility, only the highest single-digit multiplier would be appropriate," adding that punitive damage awards must be reasonable.
Christopher upheld the state court jury's award of $8.1 million in actual damages to the families of the victims and, by multiplying it by nine -- the highest single-digit number, ordered Hyundai to pay nearly $73 million in punitive damages.
"The defendants had over a decade of notice of problems or defects with their steering knuckles in their passenger vehicles -- which problems or defects were contrary to their own material specifications -- and apparently took no steps whatsoever to investigate," Christopher wrote in a Sept. 19 court order.
Meanwhile, Jim Trainor, a company spokesperson, told Bloomberg that Hyundai will appeal against the ruling.
"Hyundai believes the rulings are erroneous and constitute an extreme outlier in the law on punitive damages," Trainor told Bloomberg in an email. "Nationally, both state and federal courts have consistently have upheld the constitutionality of punitive damages caps."
© Copyright IBTimes 2022. All rights reserved.
FOLLOW MORE IBT NEWS ON THE BELOW CHANNELS