Hyundai To Pay $10B For Land In South Korea's Upscale Gangnam District For New Headquarters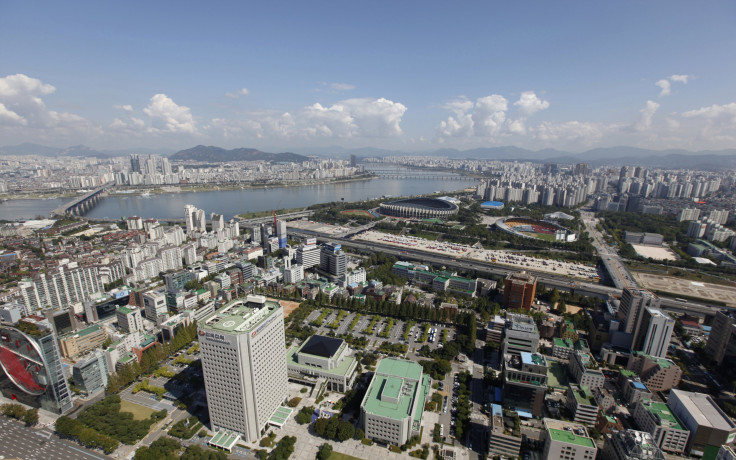 A consortium led by Hyundai Motor Company has offered more than $10 billion on Thursday to buy a parcel of land in Seoul's trendy and expensive Gangnam district, to build a new company headquarters. The South Korean automaker outbid Samsung Electronics Co. for the 854,030 square foot lot.
The land is currently owned by Korea Electric Power Corp., and was valued at 3.3 trillion won by two appraisers, but the consortium led by Hyundai, its affiliate Kia Motors Corp. and autoparts maker Hyundai Mobis Co., raised the bid to 10.55 trillion won ($10.1 billion). The move caused Hyundai's share prices to dip by almost 9 percent on Thursday. The company, which employs 18,000 people in Seoul can accommodate only 5,000 people in its current office, and is looking to build a new facility it will call "Global Business Center."
Hyundai "appears to see the move not as an investment but as building its own home," Park Won-gap, a director of real estate at Kookmin Bank, said, according to Associated Press, or AP, adding: "That's why its bidding price was higher than expected. It will probably infuriate shareholders."
Hyundai said that the move will help the company control its business better as managers from all of its 30 affiliates will work under one roof, AP reported.
Hyundai said in a statement, according to AP, that the new headquarters "is crucial for Hyundai Motor Group to make a leap forward in the global market by improving brand values of Hyundai and Kia."
Samsung, the Korean consumer electronics major, refused to divulge the amount it bid for the lot, according to AP. Hyundai too did not mention its plans for the building, but reportedly stated that it will be the tallest in the area. The ultra-premium Gangnam district, whose name means south of the river, is home to the city's affluent. And, Hyundai's latest acquisition is at a distance of nearly two miles from the 123-story Lotte World Tower, which is under construction, and across the road from the 55-story World Trade Center.
© Copyright IBTimes 2023. All rights reserved.