'I Belong There,' Tayfun Ozcan Says About Facing Former ONE Kickboxing Champ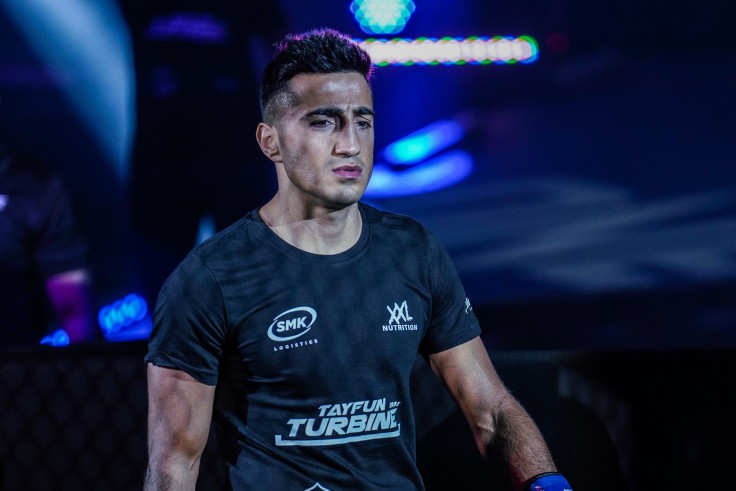 KEY POINTS
Tayfun Ozcan takes on Superbon Singha Mawynn at ONE Fight Night 11
Their previous meeting was cancelled due to an injury to Superbon
""I expect him to be at his absolute best," Ozcan says
The ONE featherweight kickboxing division experienced a shift when then-champion Superbon Singha Mawynn was dethroned, and Tayfun Ozcan is relishing the opportunity to fight him at ONE Fight Night 11 on Saturday, June 10 (Friday, June 9 in the United States).
Ozcan, currently the No. 5-ranked fighter in the division, has an opportunity to better his standing in the eyes of the fans with a victory over the Thai hero.
"I was very happy because the fight would originally happen in October. I was pumped up for a fight and I felt a little disappointed when it didn't go on. And now, I'm very happy to get the fight again because a lot of people were asking for it. Before we were both signed to ONE, people were asking, 'When are you gonna fight Superbon?' So now, it's the perfect time to fight him," he stated.
Their bout was previously scheduled to take place at ONE Fight Night 2 in October, but Superbon was forced off the card due to an illness, fighting Superbon's eventual conqueror Chingiz Allazov instead.
Ozcan lost that bout by unanimous decision, which allowed Allazov to take on Superbon for the ONE featherweight kickboxing title on a later date.
For the Dutch-Turkish kickboxer, fighting Grigorian at the last minute "[expletive] too much with [his] mind" and it apparently caused an eye infection that hampered him in that bout, but he is not concerned about the past anymore.
Knowing that he will finally get to fight the hometown kid in his backyard though, Ozcan fully believes he has deserved this spot for the longest time.
"It feels like this is the spot I deserve. I belong there. I proved to myself for many years, with many fights, that I belong there at the top. I know, of course, it's still Superbon and people say, 'Yeah, but he got knocked out.' But it's still Superbon," Ozcan declared.
"It doesn't make him more or less of an opponent. He's still Superbon, and I take him very seriously. And I know whoever wins this fight, he's gonna fight for the title next. So, I think it's very serious."
Despite a knockout victory of the former champion potentially in the cards, Ozcan credited Superbon's readiness to fight again despite being knocked out by Allazov.
"I expect him to be at his absolute best [on the] 10th of June. I know he's gonna be at his best, so I cannot underestimate him," Ozcan expressed.
"I'm not gonna look for the finish. I have a very good game plan, and I'm gonna execute my game plan to perfection... Nobody can look for the KO. If I say I look for that I'm not gonna find it. But I have a game plan, and I'm going to stick to it and we'll see what happens."
ONE Fight Night 11 is set to happen at the fabled Lumpinee Boxing Stadium in Bangkok, Thailand.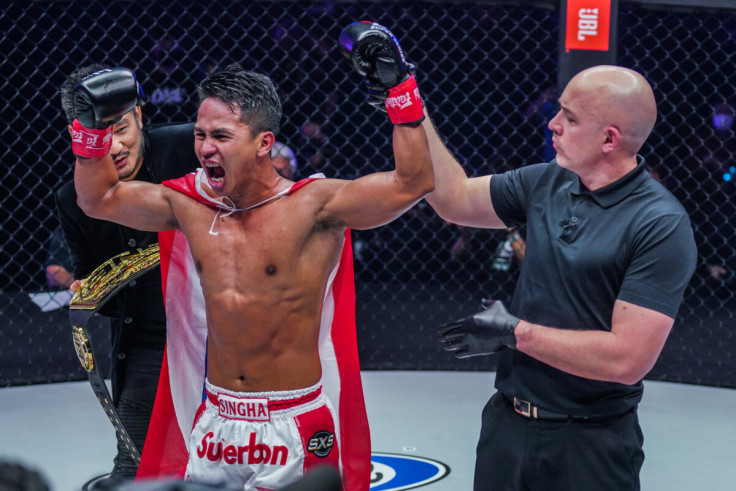 © Copyright IBTimes 2023. All rights reserved.