Ice Cube Jumps Into Dogecoin Bandwagon, Accepts Payment In DOGE In His Company
KEY POINTS
Ice Cube's company accepts Dogecoin as a form of payment
Snoop Dogg was the one who suggested that 4:20 should be named Doge Day
Dogecoin is trading down 5.90% at $0.1282
Actor-rapper Ice Cube became the latest celebrity to show support for Dogecoin, leading to his company accepting DOGE in what could be the biggest single commercial transaction involving the dog-themed cryptocurrency.
O'Shea Jackson Sr., popularly known as Ice Cube, joined the league of DOGE fanboys including Elon Musk, Snoop Dogg, Roger Ver, Gene Simmons and Mark Cuban when he responded to a tweet made by a founding member of MyDoge wallet, Bill Lee.
Lee said he would purchase some Fire-Tier editions of Aliens from Big3 if it accepts Dogecoin as payment for those. Big3 is a company co-founded by Ice Cube. The rapper's response implied that he supports DOGE and is happy to accept it as a form of payment in his company.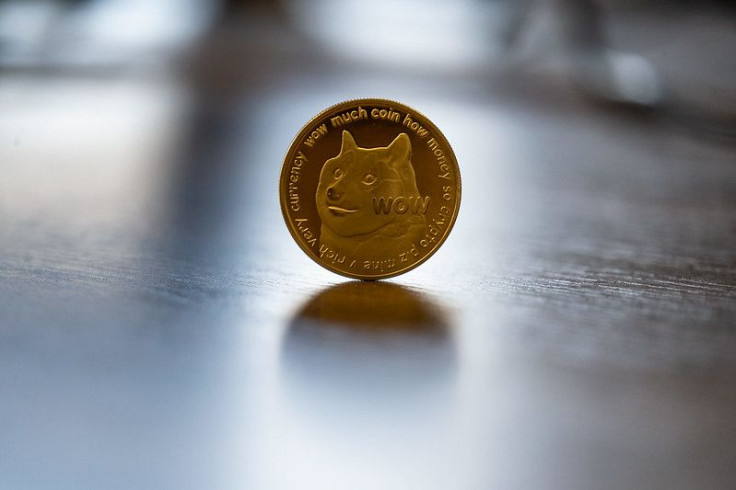 "Come on with it Bill, you know I'm down with the #DogeArmy," Ice Cube's tweet reads. The American rapper is just among the growing list of celebrities and VIPs who support the decentralized meme coin.
Lee purchased 25 Fire-Tier editions of Big3's Aliens which cost $600,000 worth of DOGE. The deal is the largest single commercial transaction conducted using the meme coin.
Dogecoin was created in 2013 as a joke but it has emerged as one of the most preferred crypto assets with a market capitalization of more than $17 billion. Snoop Dogg, rapper, actor and producer, praised DOGE last year during the unofficial holiday for cannabis smokers. Snoop was the one who proposed that 4:20 should be named the Doge Day.
Adding to the list of the dog-themed meme coin's supporters is Roger Ver who is also known as Bitcoin Jesus. He noted that the Shiba Inu-inspired cryptocurrency is "significantly better, cheaper, and more reliable" compared to Bitcoin.
Aside from them, Gene Simmons, one of the legendary members of the rock band KISS is also a supporter of Dogecoin. Last year, he became a DOGE holder, fervently believing that the crypto's price would go up, which was later proven accurate.
When he purchased DOGE the meme coin was trading at $0.04 but a few months after, it skyrocketed to an all-time high of $0.73, giving the rock band member massive earnings.
Dogecoin was trading down 5.90% at $0.1282 with a 24-hour volume of $1,211,115,226 as of 10:38 p.m. ET on Thursday, based on data from CoinMarketCap.
© Copyright IBTimes 2023. All rights reserved.