Iceland Lures Data Center Companies With Cheap, Renewable Energy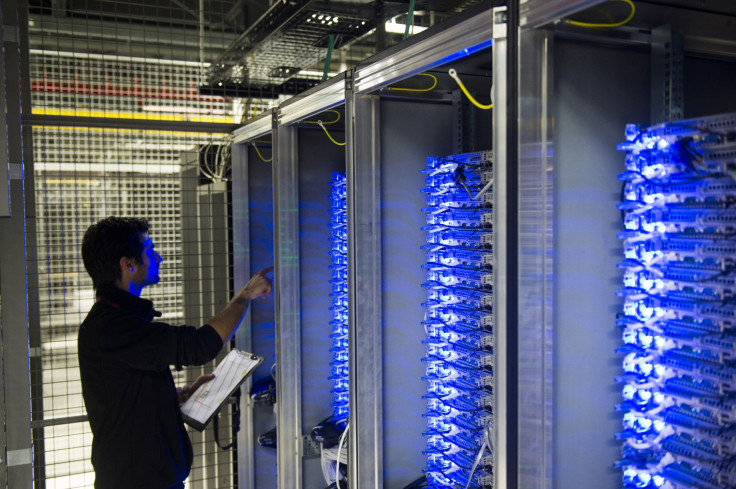 Iceland is billing itself as one of the world's best places to build a hulking, energy-guzzling data center. With cheap electricity and new tax incentives, the government is hoping to lure operators to set up shop on the Scandinavian island's chilly shores.
So far, its plan is working, Reuters reported Thursday. The country now has five data centers, including a 44-acre campus in the city of Keflavik run by Verne Global, whose top publicly named client is German automaker BMW. Although Iceland has yet to attract Silicon Valley data giants like Apple Inc. or Google Inc., the number of smaller data operations are steadily growing, and officials say they're in talks to build about a dozen more facilities.
The trend bodes well for the climate, energy experts say. Iceland gets about 75 percent of its electricity from hydropower, which produces virtually no greenhouse gas emissions. Low-emission geothermal plants supply most of the rest of Iceland's electricity mix, while a tiny percentage comes from onshore wind farms and fossil fuels.
Environmental groups warn that global data operations are becoming a significant source of harmful greenhouse gas emissions. Data centers now consume about 2 percent of global electricity to cool towering rows of whirring servers, Sintef, a Scandinavian research group, has found. If those facilities run on coal-fired power or natural gas, they threaten to boost electricity-sector emissions at a time when companies and countries are pledging to cut their carbon footprints.
In the U.S. alone, data centers consumed roughly 91 billion kilowatt-hours of electricity in 2013, equal to the annual output of 34 large coal power plants, the Natural Resources Defense Council estimated. As more information migrates to the digital cloud, and as corporate data centers expand, the facilities are projected to use 30 percent more electricity annually, or 140 billion kilowatt-hours, by 2020.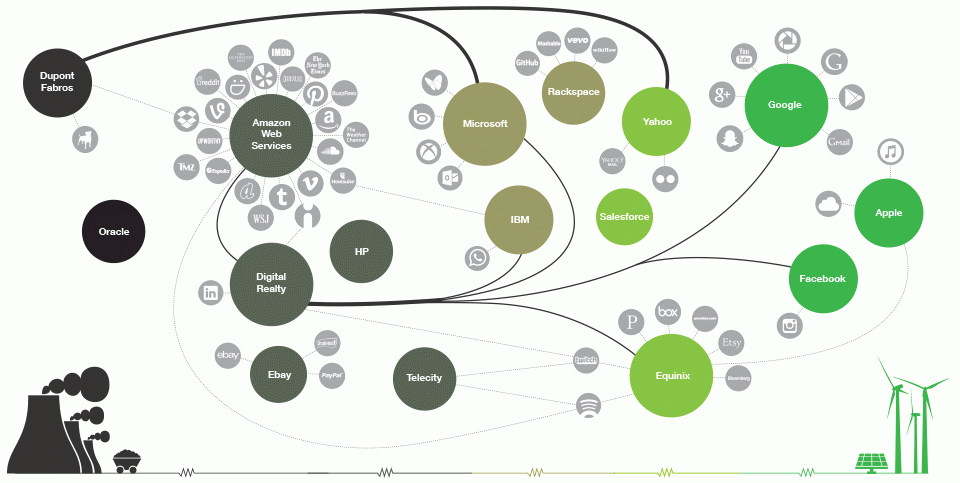 Greenpeace, the environmental activist group, is mounting pressure against American tech giants that rely on conventional energy sources to run their data operations. In a May report, the group gave computer technology company Oracle Corp. an F on renewable energy commitment and D's in energy transparency, energy efficiency and renewable energy deployment. Amazon Web Services, eBay and DuPont Fabros Technology earned similarly low scores. By contrast, Apple, Google and Facebook earned A's and B's for linking their data centers to solar power plants and wind farms.
Iceland officials tout the country's low-carbon energy mix in pitching companies and institutes looking to build data centers. Perhaps the most attractive draw, however, is recent package of tax cuts that the Icelandic parliament approved in June. Incentives include cutting a profit tax to 15 percent from 20 percent, providing a 50 percent real estate tax relief and a favorable depreciation allowance.
"I think these new incentives are going to absolutely help us," Einar Hansen Tomasson, who is tasked with wooing data clients through the government-run Invest in Iceland program, told Reuters.
© Copyright IBTimes 2022. All rights reserved.
FOLLOW MORE IBT NEWS ON THE BELOW CHANNELS