Intel's $16.7B Altera Splurge Is A Bold Bet On The Future Of The Data Center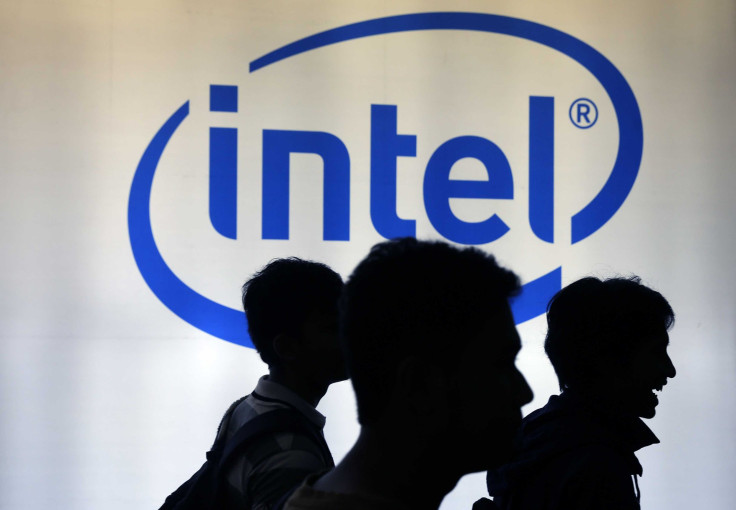 The granddaddy of semiconductor firms, Intel, opened up its wallet on Monday and announced a deal to acquire fellow chip designer Altera for $16.7 billion in cash. But don't expect Altera technology to show up in laptops or smartphones. Altera will instead give Intel, which has struggled to grow revenues of late, a foothold in the rapidly changing world of data center processors.
When you enter a search query into Google or Bing, your computer is actually querying another computer located in a remote data center. Altera's chips have been gaining steam as a preferred way to speed up and optimize such queries. They're also becoming increasingly popular in systems that power the so-called Internet of Things – a matrix of smart devices that talk to each other to control everything from driverless cars to home appliances.
The deal works out to $54 per share, a 10 percent premium over Altera's closing stock price Friday. Altera's main products are chips called Field Programmable Gate Arrays (FPGA). The main difference between FPGAs and other chips is that their circuit layout can be configured on the fly, as opposed to being locked after they've been produced.
FPGAs "are just starting to see applications with the largest scale-out data centers," chip industry analyst Patrick Moorhead, of Moor Insights & Strategy, said in an email. "These are [companies] like Google, Microsoft, and Facebook." Microsoft uses Altera's silicon to help power its Bing search engine.
FPGAs are generally slower than single-purpose chips but significantly more flexible. Once paired with a conventional CPU, like Intel's Xeon line, this flexibility turns out to be well suited for data center applications, because once a machine is installed in a data center, it's there for a while.
Intel and Altera were already working together closely before the acquisition was announced. Altera is an intellectual property company, so it relies on Intel to manufacture its high-end physical chips. Last summer, Intel launched a server chip that shares memory with a paired Altera FPGA. "The server technology is complementary" to Intel's business, Gartner semiconductor analyst Michele Reitz said.
"It isn't clear if the Intel Xeon with the FPGA inside has been successful. Intel hasn't disclosed sales figures," Moorhead wrote. "Intel must think it's a big enough success to warrant the Altera acquisition."
Historically, FPGAs have been used by semiconductor makers to try out various designs before settling on a final design. Intel also may want to enter the networking market that makes up nearly half of Altera's revenue. But the overall potential for FPGAs alone is huge: Recently, companies like Microsoft have been pairing FPGAs with conventional CPUs to serve queries faster, making the technology a key component in tough problems like image search.
"We have been moving from our general-purpose product lines into more custom solutions for those hyper-scale data centers, for large-scale applications," Intel data center general manager Diane Bryant said last year when launching an FPGA-equipped chip. "FPGAs can give you 10x, 20x, 30x performance improvement, and by moving it into the Xeon package, we'll double that performance again."
Although Intel is currently dominant in the data center CPU market, with 90 percent of the revenue, its biggest customers could always decide to go the homegrown route if performance doesn't continue to improve.
"Intel's big data center customers, like Google, Facebook and others, they have the wherewithal to develop their own CPUs for data centers because they have such stringent performance requirements," Gartner Intel analyst Mark Hung said. "If Intel doesn't continue to innovate in this space, they're at risk of losing out not to AMD or ARM but to Amazon or Google or Apple."
IBM, through its OpenPower Alliance, is also chasing the market for chips that power next-generation data centers and IoT applications.
Enterprises are increasingly experimenting with FPGAs to power artificial intelligence algorithms. FPGAs are significantly slower than graphics processors, the current AI architecture of choice. But they're more power-efficient, and by bundling clusters of FPGAs, data center operators can get similar performance while using less power.
Microsoft's Bing search engine and Chinese search engine Baidu are using FPGAs to speed up image searches. Much of the Big Data workload at those search engines will still take place on high-powered CPUs, but certain parts of the algorithm can be offloaded to FPGAs like the ones Altera makes.
Deep Learning Applications
FPGAs aren't just for search, either. There's increasing academic interest in using FPGAs, even with cutting-edge AI algorithms like deep learning. Deep learning is an important technique for improving computer vision, which is key to automatically tagging photos, or teaching an autonomous car how to drive.
The Altera deal is the third multibillion-dollar deal in the semiconductor industry this year, following Avago's $37 billion agreement with Broadcom earlier this week, and NXP Semiconductors purchasing Freescale Semiconductor for $11.8 billion.
The Wall Street Journal surmised that the recent consolidation in the semiconductor industry was driven by cost savings. But the Altera acquisition isn't about cutting jobs and costs. It's mostly about adding complementary technologies to the same chip, according to Intel. "If you can integrate silicon and mix and match according to what the customer wants, that's a key part of Intel's growth strategy," Intel spokesperson Chuck Mulloy said.
"It's too early to tell [about layoffs], but Altera runs a pretty lean team and the technology is very specialized, so there is not a lot of overlap," Reitz said.
Increasingly, dominating in only one sector of the semiconductor chain -- like CPUs -- isn't good enough. Semiconductor makers going forward must own several various silicon technologies and combine them on the same chip, because it's what modern computers, and the businesses that use them, require.
The deal remains subject to regulatory approval.
FOR FREE to continue reading
✔️ Unlock the full content of International Business Times UK for free
offer available for a limited time only
✔️ Easily manage your Newsletters subscriptions and save your favourite articles
✔️ No payment method required
Already have an account?
Log in
© Copyright IBTimes 2023. All rights reserved.