'If Lionel Messi Comes To MLS, I'll Kiss His Feet,' Former Argentina Star Says
KEY POINTS
Argentine forward Franco Jara shared an interesting insight about the Lionel Messi transfer rumors
Jara said he will kiss Messi's feet if his former national side teammate joins MLS
A report from Spain says that the six-time Ballon d'Or winner's situation has a "fresh twist"
Ex-Argentina star Franco Jara seems to be really hoping for Lionel Messi to take his talents to the U.S.
As Messi's contract with Barcelona nears expiration, rumors of huge transfer deals involving the six-time Ballon d'Or winner have swirled around the sport.
Revealing his views about the subject, Jara, who has played alongside Messi in international competitions in the past, swears to do something incredible as soon as his former teammate follows his footsteps and joins Major League Soccer.
"If he [Messi] comes to play [in MLS], I'd kiss his feet," Jara recently told 90min. "It would be insane, a madness. Over the course of my career, when I was in [Argentina] the national team, I had the chance to share [the pitch] with players like them but having him face to face is totally different."
It has been quite a trend in soccer that when star players approach the twilight years of their career or didn't receive any offers from a top European club, they consider joining the MLS.
Zlatan Ibrahimovic, David Beckham and Gonzalo Higuain were three of the biggest names who made the big switch in recent times, but for Jara, who moved to MLS side FC Dallas last year, it would be a treat to have Messi and Cristiano Ronaldo in the league too.
"[MLS] have brought in Zlatan [Ibrahimovic], [Gonzalo] Higuain, let's hope [Messi] gets the opportunity," the 32-year-old added. "As much for Messi as for Cristiano [Ronaldo], it's an opportunity to live outside of football, to be a normal person. Me, you, we like to go out to eat, go to the cinema, go to the supermarket to buy and the United States offers that."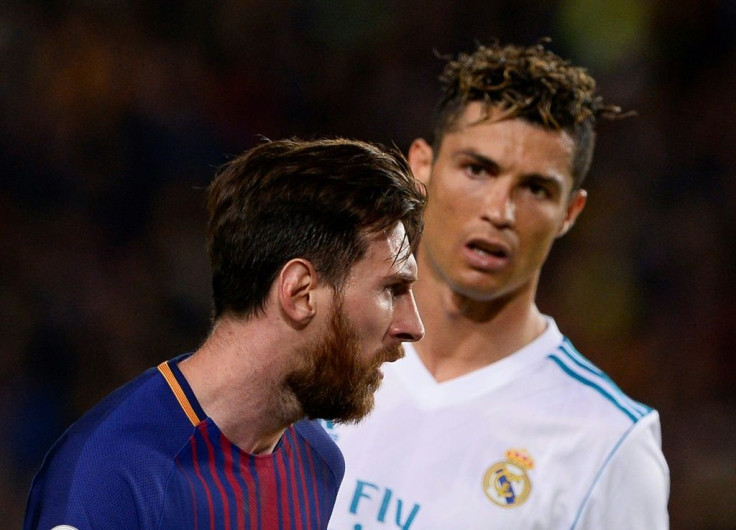 Meanwhile, Messi is expected to be convinced to stay at Barcelona with his current situation likely to have a "fresh twist," Spanish newspaper Marca reported.
According to the publication, money wasn't the "main issue" in Messi's exit saga. Instead, it was his fractious relationship with former Barcelona president Josep Maria Bartomeu.
With the Catalans set to have a new president, the report noted that it could be the key factor for the Barcelona captain to sign a new deal.
As early as now, Barcelona presidential candidate Joan Laporta is already confident that he can persuade Messi to prolong his stay at Camp Nou.
"For Lionel Messi to stay, he has to be convinced that at Barcelona he will continue to win," Laporta told Marca. "We Catalans have to stand by the team again. I think one of the keys to [Messi] staying is for him to feel loved again. We want him to smile again. If that happens, we can aspire to everything again."
© Copyright IBTimes 2023. All rights reserved.