Illegitimate Online Pharmacies Targeted In Major International Law Enforcement Operation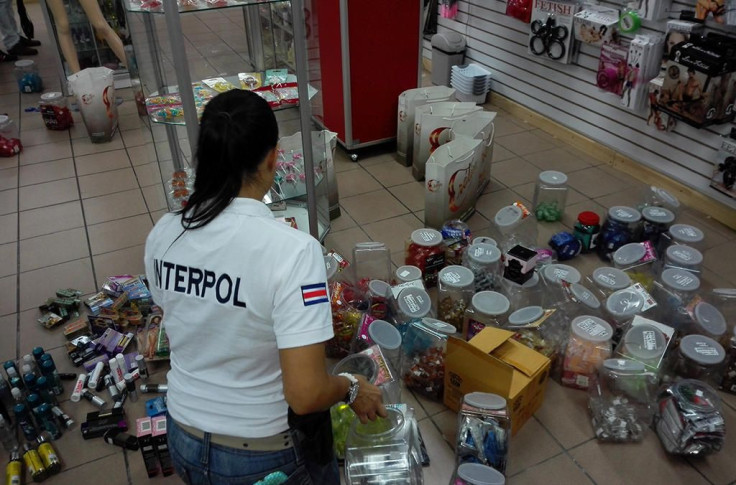 Somewhere in the world, a grandmother is wondering where the sleep aids she ordered online have ended up. The answer: Federal customs agents seized 50,000 packages containing illegal prescription medicines this week in a covert operation spanning 115 countries -- the largest crackdown to date on the lucrative practice of selling prescription medicines online.
Law enforcement officials conducted raids and warnings targeting a total of 1,050 online pharmacies in 115 countries this week as part of an annual crackdown called Operation Pangea, led by the international police agency known as Interpol, based in Lyon, France. In addition, 2,414 websites selling prescription drugs were shut down, and about 550 online advertisements pushing sales for these businesses were removed through a partnership with Google.
In the U.S., the Food and Drug Administration sent warning letters to the operators of 400 online pharmacies that sell unapproved or mislabeled medicines or medical devices and seized 814 parcels containing antidepressants, hormone replacement therapies and drugs to treat high cholesterol and erectile dysfunction at international mailrooms in New York, Chicago and Miami. Five million U.S. consumers order prescription medicines online every year, and the vast majority of these drugs are shipped from overseas.
Those consumers are seeking cheaper prices -- some online sellers claim to sell generic versions of popular medicines such as Truvada, made by Gilead Sciences Inc., which treats HIV and is protected by patent until 2021. The drug currently costs about $1,400 a month. Major pharmaceutical companies have launched marketing campaigns and funded nonprofits to warn consumers away from online sellers.
This year marks the eighth consecutive year that law enforcement and regulatory agencies have joined forces to take sweeping action against those who peddle prescription drugs through illegitimate online pharmacies -- a booming business that can garner up to $2.5 million a month for the most successful sites.
© Copyright IBTimes 2023. All rights reserved.