IMF Chief Christine Lagarde Forecasts Disappointing, Uneven Global Growth In 2016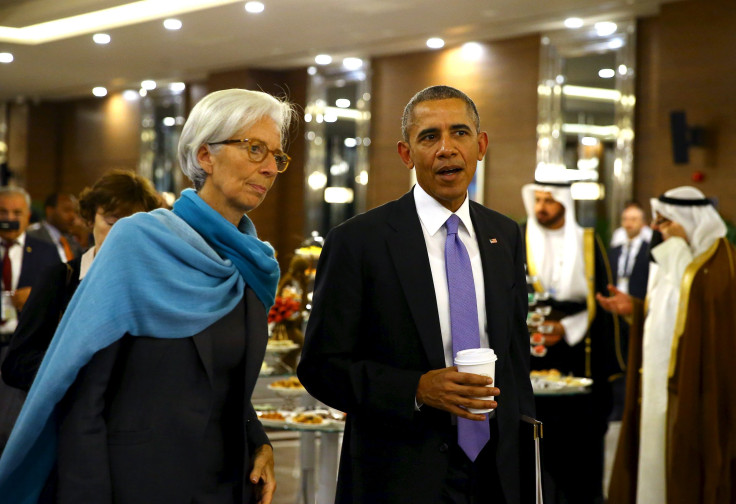 Managing Director of the International Monetary Fund (IMF) Christine Lagarde has reportedly warned that global growth is set to be disappointing next year. Lagarde made the comments as part of a guest column Wednesday in German newspaper Handelsblatt.
"In many countries the financial sector still has weaknesses and in emerging markets the financial risks are increasing. All of that means global growth will be disappointing and uneven in 2016," Lagarde wrote.
According to the IMF chief, the normalization of U.S. monetary policy and China's shift to a consumer-driven economy were necessary and healthy, but stressed that they needed to be done as efficiently and smoothly as possible.
U.S. raised its benchmark interest rates for the first time in almost 10 years in December. The rate hike, which would make loans more expensive for emerging markets, is expected to add pressure to investors still reeling from a cool down in China's economy this year.
Lagarde added that low productivity, ageing populations and the effects of the global financial crisis were putting the brakes on growth, which has weakened the medium-term prospects.
© Copyright IBTimes 2023. All rights reserved.