IMF Drops China Growth Estimate, Warns About Country's Rapid Credit Expansion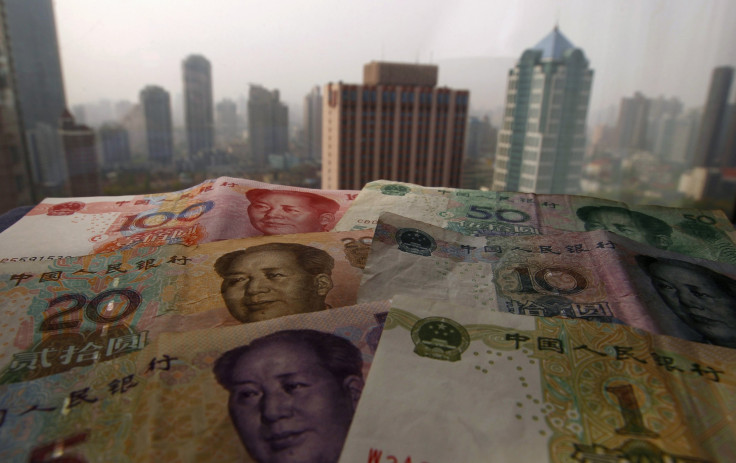 The International Monetary Fund has joined banks in lowering its growth forecast for China, pushing it below 8 percent, to 7.75 percent. The bank cited three areas of concern: the rapid rise in credit, growing debt and tepid global economic growth that is slowing demand for Chinese exports.
Speaking to reporters in Beijing following the Washington, D.C., development bank's annual meeting to assess the state of the world's fastest-growing economy, MF First Deputy Managing Director David Lipton said the country was likely to pick up the pace in the latter half of the year and stay above the official government target of 7.5 percent.
The IMF estimates that China's public debt now stands at 50 percent of the country's GDP, more than twice the 22 percent estimated by the government at the end of 2012, raising concerns that the country's banks are stocking up on bad loans for ill-advised projects.
Earlier this month, UBS AG (NYSE:UBS) joined Bank of America Corp. (NYSE:BAC) and Standard Chartered PLC (LON:STAN) in dropping their China growth forecasts to below 8 percent.
Here's what the IMF said following the meeting in a news briefing issued late Thursday EST:
Notwithstanding this relatively favorable near-term outlook, China's economy faces important challenges. In particular, the rapid growth in total social financing—a broad measure of credit—raises concerns about the quality of investment and its impact on repayment capacity, especially since a fast-growing share of credit is flowing through less-well supervised parts of the financial system. While good progress has been made with external rebalancing, growth has become too dependent on the continued expansion of investment, much of it by the property sector and local governments whose financial position is being affected as a result. High income inequality and environmental problems are further signs that the current growth model needs to change.
© Copyright IBTimes 2023. All rights reserved.