Immigrant Enforcement Program Faces Backlash From Obama Allies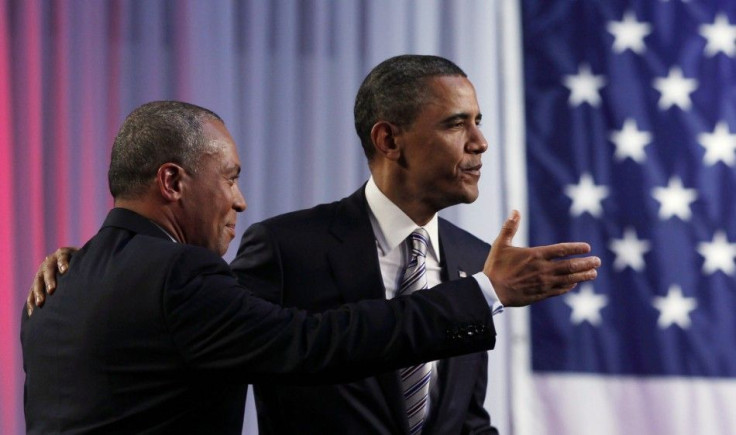 Massachusetts governor Deval Patrick yesterday became the third Democratic governor in a little more than a month to reject Secure Communities, an immigration enforcement program that has become a cornerstone of President Barack Obama's immigration policy.
The program, initiated in 2008 under President Bush, conjoins local law enforcement and federal immigration enforcement by giving the Department of Homeland Security access to the fingerprints of people who are arrested, which gives the government grounds to initiate deportation proceedings against immigrants who have committed deportable offenses. Obama has touted the program as a tool to punish immigrants convicted of serious crimes.
But Patrick, like New York governor Andrew Cuomo and Illinois governor Pat Quinn before him, moved to withdraw his state from the program because he said it shatters families by ensnaring too many lower-level offenders and breeds distrust of law enforcement. The decision reflects a growing disconnect between the priorities of the Obama administration, which has presided over a record number of deportations and views tough enforcement as a means of winning eventual Republican support for overhauling immigration law, and state and local officials who see some measures as overly harsh and arbitrary.
The actions of the governors of Massachusetts, New York and Illinois are clear evidence that president Obama has been misguided in his enforcement strategy, particularly where Secure Communities comes in, said Jacki Esposito, director of immigration advocacy for the New York Immigrant Coalition. The actions by these governors are clear signs that Obama must take executive action to reverse course.
Such resistance to Secure Communities appears to be setting up a clash between the federal government, which maintains that the program is mandatory and will be universal by 2013, and states that believe individual counties can opt out. An anonymous federal official told the Boston Globe that the program will continue to expand despite Patrick's objections.
It might delay the statewide implementation a little bit, but I think our position is we will continue to expand it when we are ready, where we are ready,'' the official said.
Critics of the program charge that the federal government has been unclear and inconsistent on whether participation is voluntary. Esposito said that the Department of Homeland Security misrepresented the program by implying that individual counties can opt out but later reneged on that position. The Department of Homeland Security's Inspector General has launched an investigation into whether the agency misled states and counties.
They started selling it as this voluntary program but really what happens is they have these databases and they just talk to each other, said Wendy Sefsaf, communications director for the American Immigration Council. Can [local law enforcement] actually stop their database from talking to the DHS database? Maybe not, and that's what investigation is looking into.
Advocates of more stringent enforcement have similar complaints. Jessica Vaughan, director of policy studies at the Center for Immigration Studies, said that Obama has ceded his authority to the states, allowing a patchwork of laws to spring up. She noted that the program took effect in Providence, Rhode Island despite the objections of local officials, but that Washington D.C. successfully blocked its implementation. Vaughan said this reluctance to override local opposition could indicate that Obama will not aggressively push to enforce the program nationwide by 2013.
They want to seem tough and get this program going but they don't want to be so tough as to ruffle the feathers of some of their political allies, she said. They seem to be making these decision based on political expediency and not public safety.
Mounting scrutiny of Secure Communities has also underscored questions about Obama's receptiveness to the immigrant base that overwhelmingly supported him in 2008. Calls to rein in Secure Communities, or to ease the pace of deportations, have amplified as the prospect of Congress taking up immigration reform appears increasingly remote.
The question now is what about the people [Obama] made a commitment to when he ran for president? Sefsaf said. I get that Congress is intractable and not willing to move forward, so you use your authority to do things.
© Copyright IBTimes 2023. All rights reserved.
FOLLOW MORE IBT NEWS ON THE BELOW CHANNELS