Immigrants On Welfare: Central Americans And Mexicans Get US Food Stamps, Medicaid At High Rates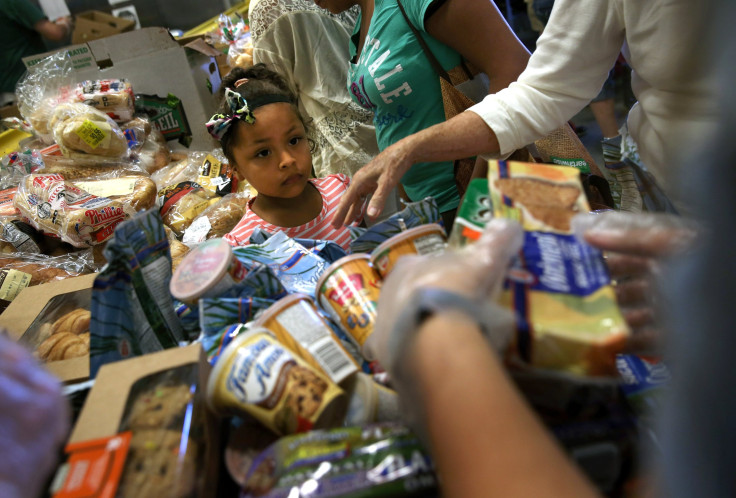 Just over half of immigrant households in the U.S. have received food stamps, housing or Medicaid benefits on the taxpayer's dime in the last few years, according to a new report released Wednesday by the Center for Immigration Studies, an organization that opposes high levels of authorized immigration. The rate is significantly higher than in U.S. citizen households, the group's report said.
The Center for Immigration Studies (CIS) also noted that the number of immigrants on welfare was highest in households with Central American and Mexican migrants, where 73 percent received benefits. "In 2012, 51 percent of households headed by an [illegal or legal] immigrant reported that they used at least one welfare program during the year, compared to 30 percent of native households," the report stated.
The CIS report was released as Republican presidential candidates are engaged in a fiery debate about immigration policies. While the study uses data from the U.S. Census Bureau's survey of income and welfare program participation, critics said the report's authors have unfairly conflated immigrant enrollment in social programs with immigration policies that have nothing to do with public assistance such as Medicaid, which helps low-income families.
U.S. Immigrant Population and Share Over Time | InsideGov
Alex Nowrasteh of the libertarian Cato Institute told FoxNews.com that "there's virtually nothing redeemable about this report" because CIS did not account for varying sizes of households. "Statisticians spend their lives trying to compare apples to apples, and CIS didn't even bother," Nowrasteh said.
By measuring households and not individuals, the CIS report also ignored the possibility that some immigrant-led households will include native-born Americans using welfare, Nowrasteh added.
Steven Camarota, the CIS research director who authored the report, said it's a fact that many immigrant households "struggle to feed their own children" and do not earn enough income to be ineligible for welfare programs. "Most people think either you work, or you are on welfare – but that's just wrong," Camarota told FoxNews.com. "A mom with two kids working full-time earning $12 an hour is still eligible for most welfare programs."
While the report slams Hispanic and Caribbean immigrants for enrolling in welfare programs at high rate, it also states that only 26 percent of European immigrant households and 17 percent of South Asia immigrant households received benefits in 2012.
SNAP Benefits per Person - National Average | InsideGov
© Copyright IBTimes 2023. All rights reserved.
FOLLOW MORE IBT NEWS ON THE BELOW CHANNELS