Immigration Reform 2015: Iowans Want To Deport Undocumented Immigrants, Back Donald Trump, Poll Finds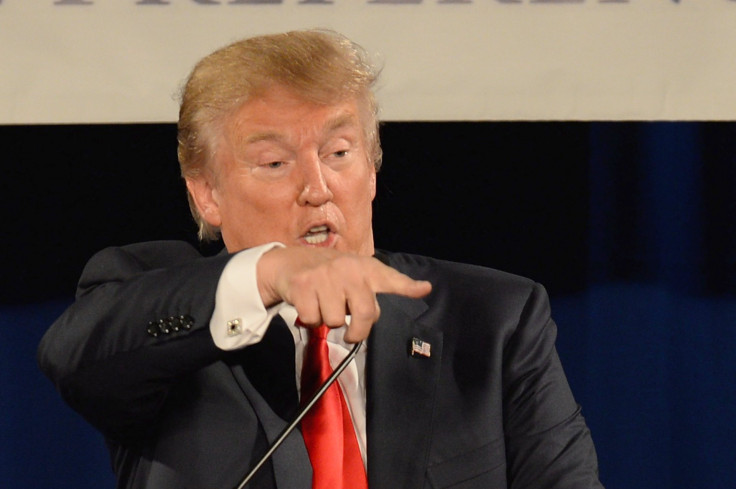 Almost half of Iowa's expected Republican caucus-goers favor deporting 11 million immigrants from the United States back to their home countries, according to a poll released Wednesday, conducted for Bloomberg Politics and the Des Moines Register. The controversial plan was put forward by presidential candidate Donald Trump, whom 61 percent of potential Republican voters see as a favorable candidate.
The poll asked if potential Republican voters favored rounding up 11 million immigrants who are in the U.S. illegally and sending them back to their country of origin, and while 47 percent said it was a good way to deal with the issue, 37 percent said it was a bad way, and 16 percent said they were not sure.
The Des Moines Register reported that nearly three-fourths of Trump supporters favor the real estate mogul's stance on immigration. The Register quoted one respondent who said, "That's what they do when they find Americans that are illegal in their country — they either send them back or throw them in jail. We're crazy to let people come in and do anything they want like that."
When asked who their first choice would be for president, Republican responses were more spread out, with Trump leading the pack with 23 percent followed by Ben Carson with 18 percent and Ted Cruz and Scott Walker with eight percent each.
When respondents were asked about Donald Trump's strengths and weaknesses as a candidate, 88 percent said international trade was a strength and 87 percent said creating jobs was a strength. Forty-five percent said understanding Iowa was a weakness for Trump.
When Democrats were asked about their first choice for president in the poll, 37 percent said Hillary Clinton, followed by Bernie Sanders at 30 percent.
The poll asked how important Democratic voters found the controversy that Clinton may have used a private server for classified information while she was secretary of state. Sixty-one percent said it was not important to them, while 10 percent said it was very important.
The poll was conducted Aug. 23-26 with registered Iowa voters. Four hundred voters answered that they "definitely or probably will" attend the Republican caucuses in 2016 and 404 voters said the same regarding the Democratic caucuses.
© Copyright IBTimes 2023. All rights reserved.