Immigration Campaign 2015: US Launches Advertisements To Dissuade Central Americans And Mexicans From Crossing Border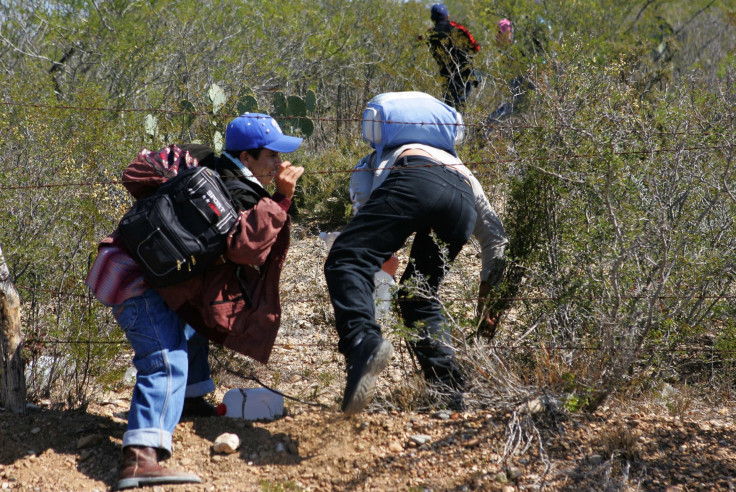 A new advertising campaign launched by the U.S. Customs and Border Protection agency warns aspiring migrants in Mexico and three Central American countries about the dangers of illegal immigration. In the ads, the agency alerts people about the risks of detention and deportation -- as well as the tightened security along the border -- in an attempt to dissuade them from making the trek.
"This campaign is designed to inform potential migrants in Mexico and Central America on the realities of the journey north -- smugglers have no respect for human life," agency Commissioner R. Gil Kerlikowske said in a statement cited by KGBT-TV in Harlingen, Texas. "It is crucial to be made aware of the facts and the immigration policies of the United States before risking their lives."
The campaign targets people in El Salvador, Guatemala and Honduras, as well as Mexico, with separate pages on a Customs and Border Protection website, titled "Know the Facts," for each country. In four separate 30-second videos -- each only slightly different to cater to the national population -- the agency warns against trusting human smugglers.
"The United States immigration law itself has not changed and those trying to cross the border without proper documents do not have 'permission' and will be the subjects for immediate deportation under President [Barack] Obama's recently announced immigration guidelines," one ad says, according to a KGBT translation. "If anyone says or promises something different, please, do not believe them. Protect yourself!"
The campaign comes as U.S. border agents continue to struggle to stem the flow of immigrants crossing the country's southern border illegally. Their number surged in July, as detention facilities were criticized by immigrant-rights activists.
Obama has pushed for immigration reform in recent months, but has fought an uphill battle in federal courts. The president has sought to allow millions of undocumented immigrants to come forward for deportation relief and work permits, as CNN reported.
© Copyright IBTimes 2023. All rights reserved.