Immigration Reform 2013: Activists Block Arizona Courthouse, Deportation Bus [LIVE STREAM]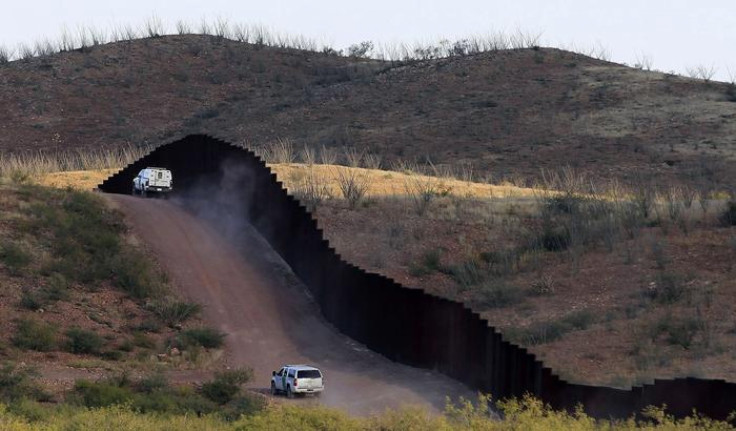 Immigration reform activists in Tucson, Ariz., staged a display of civil disobedience Friday, blocking the exit to a federal court house and preventing deportation buses from leaving in an effort to fight back against Operation Streamline.
Operation Streamline is a policy begun in 2005 to prosecute through the federal criminal justice system (vs. the civil immigration system) immigrants who illegally cross the U.S. border. Activists say slapping undocumented immigrants with a criminal offense rather than a civil one increases the rate of incarceration, further burdening the federal criminal justice system.
"Anyone who witnesses Operation Streamline will come away convinced that it is both unconstitutional and immoral," said Roberto Cintli Rodriguez, an expert on Latino and border issues, in a statement. "There is no justice in that courtroom. It violates every principle the U.S. claims to ascribe to. When humanity is confronted with unjust laws, it is our responsibility to challenge them."
Some activists can be seen lying on the ground in front of the buses while others banded together in front of the courthouse gate, chanting "not one more" and "shut it down" in both English and Spanish. [See video below.]
Live streaming video by Ustream
According to Grassroots Leadership, an organization working to achieve justice and equality in Southern and Southwestern communities, immigrants charged with illegal entry can face up to 180 days in prison. That sentence may be longer if the immigrant has a criminal history, according to the organization's report.
Grassroots Leadership estimates that since 2005 more than $5 billion of taxpayers' money has been spent to imprison undocumented immigrants in the criminal system for illegal entry or re-entry.
Earlier this week, lawmakers and other activists demonstrated on Capitol Hill in Washington to protest inaction on the 2013 immigration reform bills that have stalled in the House. The bills -- one coming from the Senate, and another from House Democrats -- would provide a path to citizenship for the estimated 11 million undocumented immigrants living in the country, while also increasing border security.
That and other acts of civil disobedience came after the congressional summer recess, when advocates of comprehensive immigration reform came out in full force across the nation. Unlike their D.C. counterparts, activists in Arizona are specifically asking President Barack Obama to use his executive authority to extend deferred action and offer a reprieve to all the undocumented.
The Arizona protest also comes days before a planned rally to "shut down" the Immigration and Custom Enforcement agency, which is responsible for enforcing federal immigration laws.
"Under the President's administration, nearly 2 million families have been torn apart through detention and deportation," said Marisa Franco of the National Day Laborer Organizing Network. "Our communities can no longer wait for the President to rediscover his moral compass or for Congress to actually do its job. We will do what any mother or father would do and keep our families together by preventing ICE from being able to tear them apart."
© Copyright IBTimes 2023. All rights reserved.