Immigration Reform 2013: 'Deporter In Chief' Obama Shouldn't Seek Political Advantage From Gridlock, Advocate Says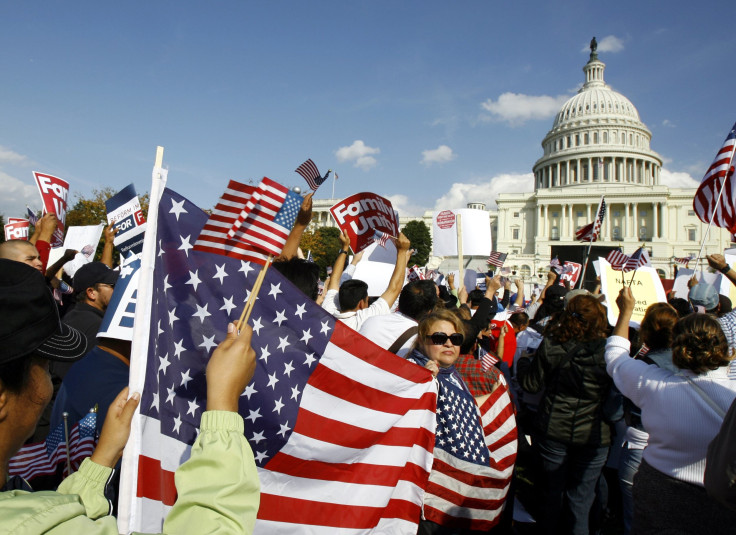 If efforts to pass an immigration reform bill fail in 2013, polls show that a majority of the public would blame congressional Republicans. But in the short term, immigration advocates say they would blame one man: President Barack Obama.
After failing to keep his first-term promise of immigration reform, advocates aren't going to let Obama get off by faulting Republican obstructionism. Day-laborer advocates are now urging the president to get off the sidelines and not bank on Congress' potential gridlock to gain political advantage. They say he can and should do more to improve the likelihood of reform legislation leaving Congress.
"We think now is the time for him to do more," said Pablo Alvarado, executive director of the National Day Laborer Organizing Network, or NDLON, in a press release. With border security doubling under the Senate-passed measure and the House gravitating toward a bill that authorizes local police to enforce federal immigration laws, Alvarado said, "Enough is enough."
"The president needs to make clear that people's political equality and eventual citizenship will no longer be held hostage by a dysfunctional Congress," he said. "Bold executive action can keep the debate on track and focused on its core mission."
Both sides say they want to overhaul what they agree is a broken immigration system. The problem lies in how Democrats and Republicans want to go about executing that. Democrats believe that putting the country's estimated 11 million undocumented immigrants on a "tough but fair" path to citizenship, as well as boosting border security, is the way to go. But Republicans argue that border security and interior enforcement should come first, because the government tried legalization more than 20 years ago with only a promise to enforce the laws.
If Congress stalls on the issue, which looks likely at this time given the looming budget battles in the fall, Alvarado said, people will be looking to Obama for relief.
"He is after all the 'Deporter in Chief,'" he said, alluding to the Obama administration's record 1.5 million deportations in his first term. "But things don't have to stall. By leading the immigration reform debate through actions and not just words, the president can break the impasse and focus Congress' attention on getting something done this year."
NDLON and other advocates are urging Obama to suspend deportations rather than possibly waiting to use that option as "plan B."
"His decision to grant deferred action to childhood arrivals showed that we can make incremental progress and galvanize momentum for an omnibus bill at the same time," Alvarado said. "But it also begged the question: Why isn't the president doing more?"
In the past, Obama would resort to campaigning and humanizing issues at the top of his agenda. However, he has held off for now on doing the same for immigration reform, because the Senate's bipartisan Gang of Eight, which drafted the legislation, essentially told him to stay out of it.
"I think he's played the right role so far -- the outside cheerleader, if you want to call it that -- that's been, I think, useful and effective," Jeff Flake of Arizona, a member of the Gang, said. "As a Republican, it would be more difficult were he out front and pushing this issue."
Faith leaders are prepared to take part in the debate too.
A national network of faith-based community organizations, PICO, launched its Summer of Citizenship campaign on July 27, to increase pressure on the House to support a pathway to citizenship for the country's undocumented population. This initiative highlights the stories of the millions of immigrants waiting to be recognized as Americans.
The faith leaders are calling on lawmakers and ordinary Americans to advocate for prosecutorial discretion for those with families and "good moral character."
"If we publicly prevent the deportation of someone with a clean record, with family members who are U.S. citizens, and, with significant ties to their neighborhood and faith community, we expose the failures of the current system," Richard Morales, coordinator of PICO's deportation prevention program, said in a release. "Furthermore, we expose the devastating cost of detention and deportation on American families with undocumented members. We can all agree that the immigrants we have helped are Americans in all but documentation."
© Copyright IBTimes 2023. All rights reserved.