Immigration Reform 2014: What US Newspapers Said About Obama's Speech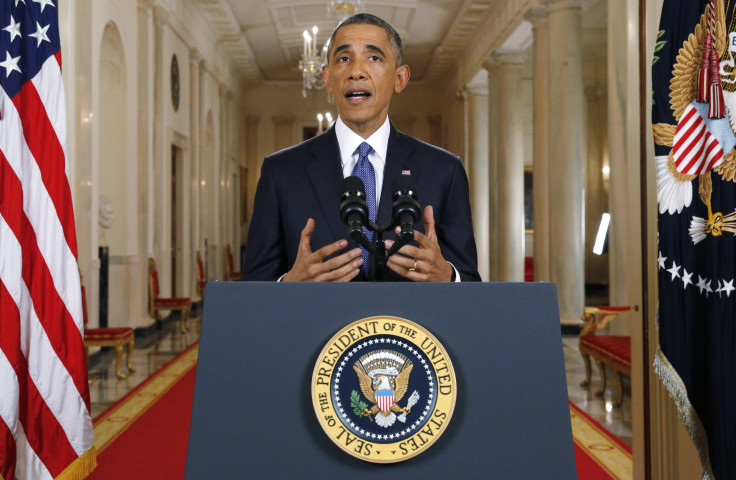 Newspapers across the United States all led Friday with President Barack Obama's polarizing immigration speech outlining his most sweeping executive actions yet on U.S. immigration policy. The president announced he would act unilaterally to shield nearly 5 million undocumented immigrants who already live in the U.S. from deportation, shore up the country's borders and create a clearer path for highly-skilled college graduates to stay in the U.S.
The president spent much of his 10-minute Thursday night speech from the White House talking about deportation relief for undocumented parents of U.S. citizens, which he said was not "shelter" or "amnesty," but about fairness. "Let's be honest: Tracking down, rounding up and deporting millions of people isn't realistic. Anyone who suggests otherwise isn't being straight with you," Obama said.
The relief will not apply to future immigrants who enter the U.S. illegally, nor would it grant U.S. citizenship to those people who qualify. It is also only temporary until Congress can pass legislation, Obama said.
"When I took office, I committed to fixing this broken immigration system," the president said. "And I began by doing what I could to secure our borders. Today, we have more agents and technology deployed to secure our southern border than at any time in our history. And over the past six years, illegal border crossings have been cut by more than half."
U.S. politicians took to Twitter following the president's speech to respond. Some welcomed the president's initiative, while others denounced Obama's executive action as overreaching. "The president has said before that 'he's not king' [and] he's 'not an emperor,' but he sure is acting like one," House Speaker John Boehner, R-Ohio, tweeted Thursday night.
Senate Majority Leader Harry Reid, D-Nev., on the other hand, said the president is "exactly right." Here's a look at how some newspapers in areas with large immigrant populations reported on Obama's speech.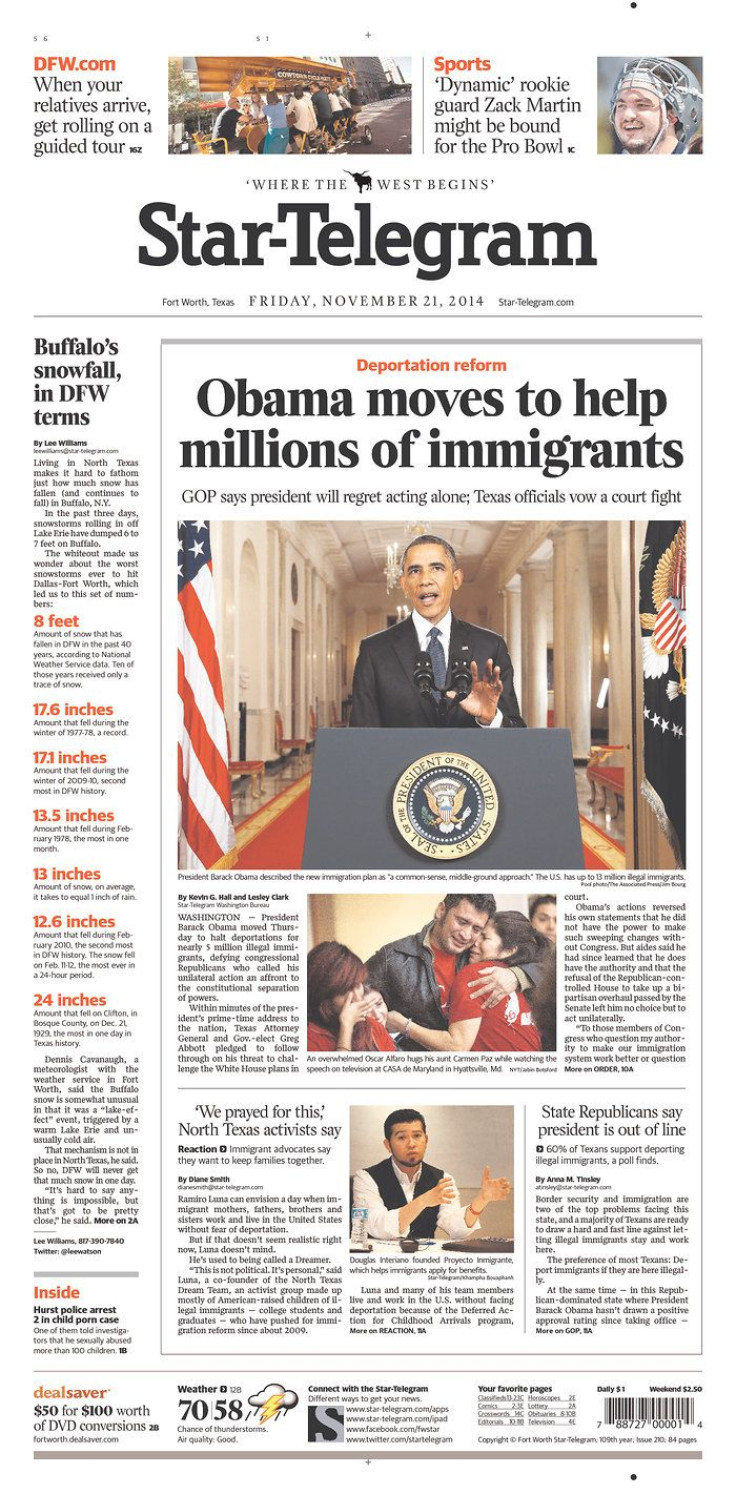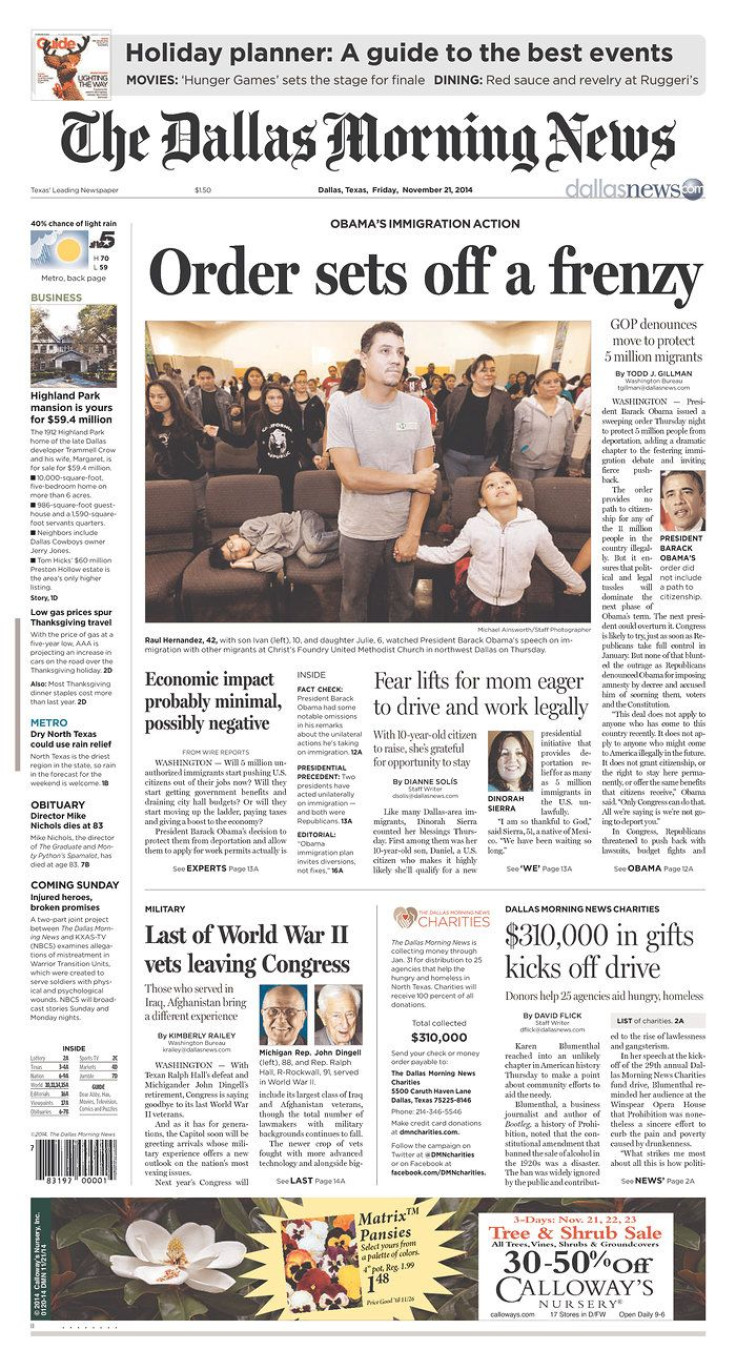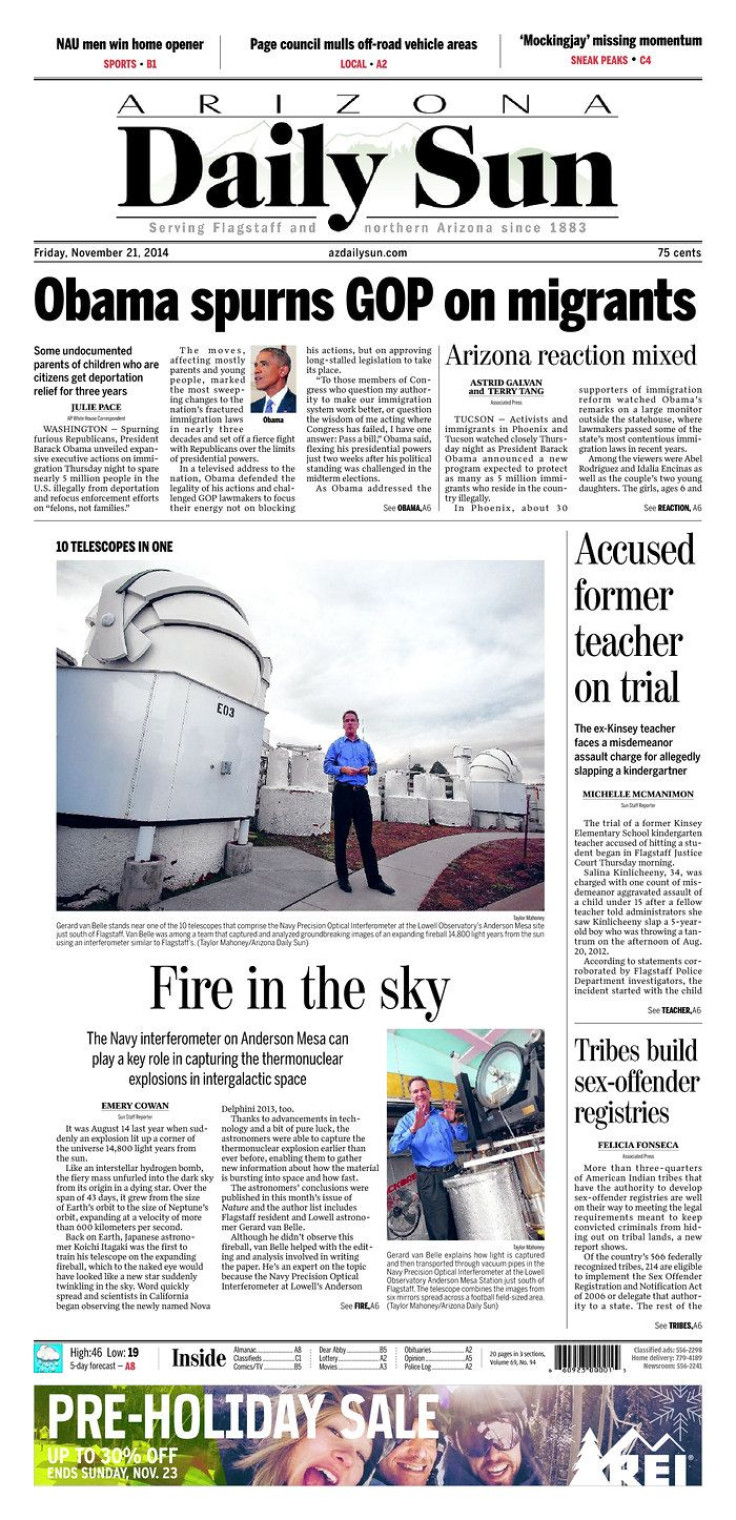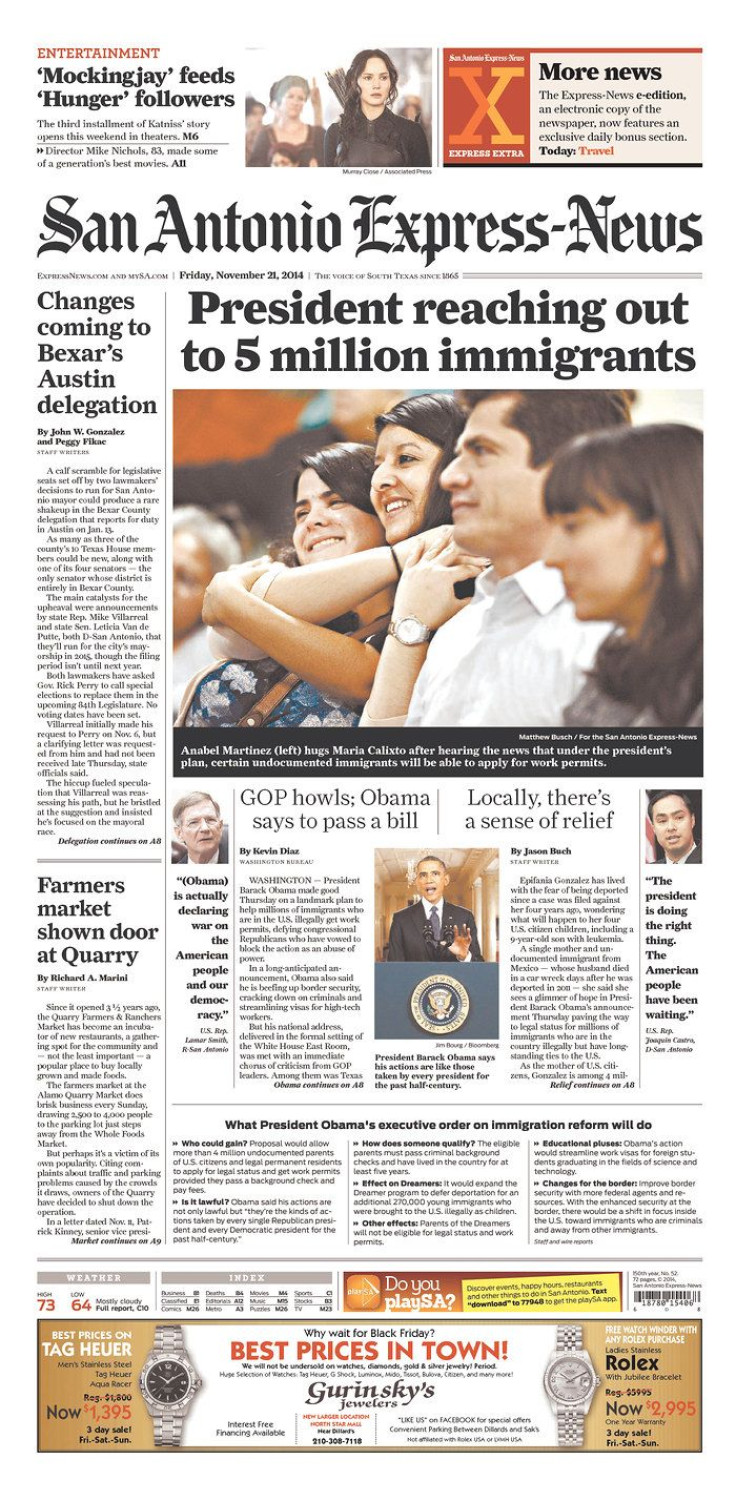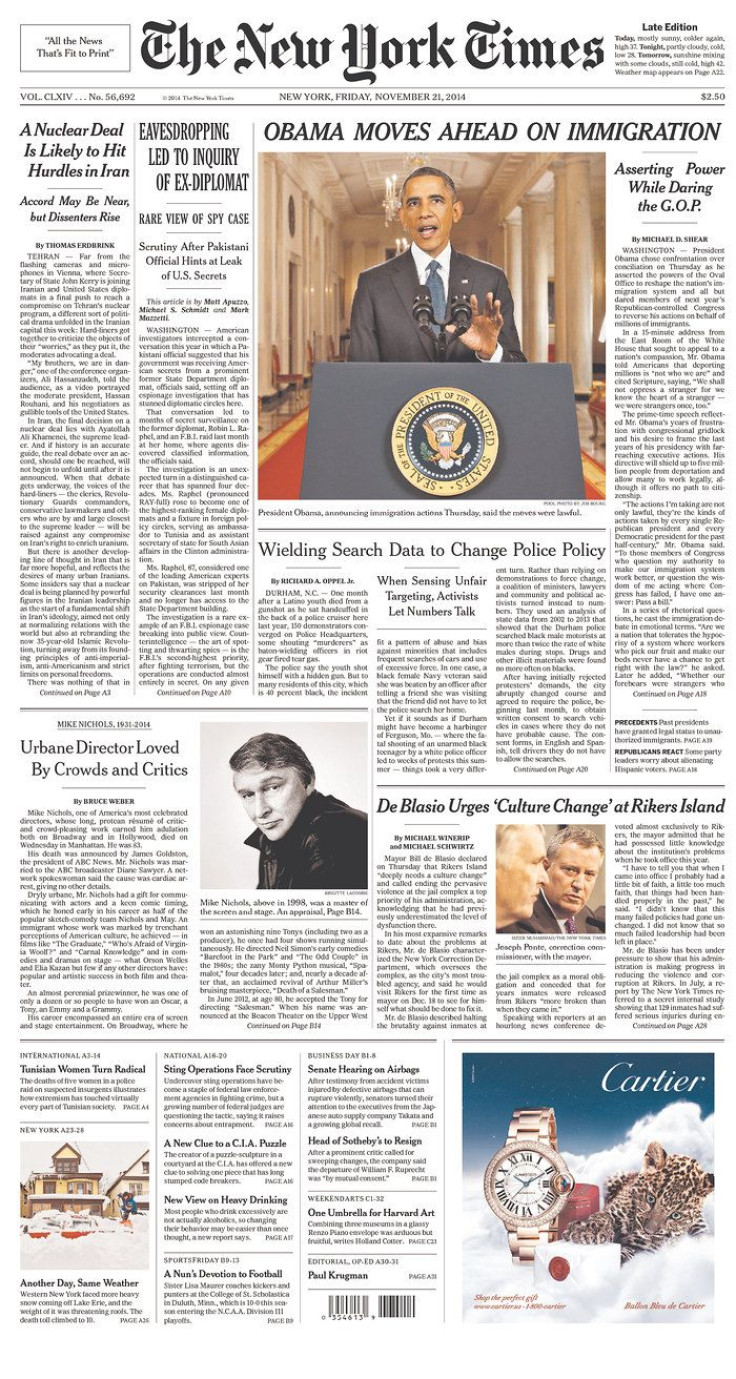 © Copyright IBTimes 2023. All rights reserved.