Immigration Reform 2015: Arizona Judge Rules Dreamers Entitled To In-State Tuition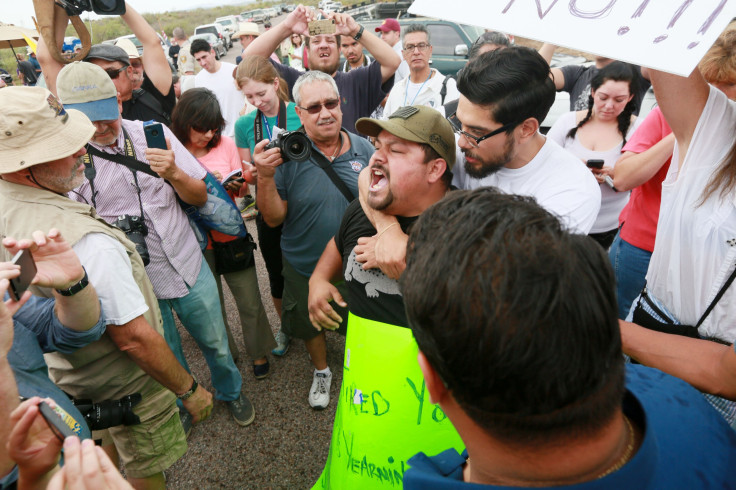 A judge in Phoenix Tuesday ruled so-called dreamers can pay the same tuition at state schools as other Arizona residents. Maricopa County Superior Court Judge Arthur Anderson ruled the federal government determines who is in the United States legally, rejecting arguments from the state Attorney General's Office that those accepted into the Obama administration's Deferred Action for Childhood Arrivals (DACA) program are in the country illegally.
Anderson ruled states don't get to decide who is and is not in the country legally -- something Arizona has tried to do for a number of years. President Obama in 2012 ordered the Department of Homeland Security not to deport certain undocumented youths who came to the United States as children and expanded the program last November. The program allows these undocumented youths to apply for work permits but does not grant them a path to citizenship.
"The state cannot establish subcategories of 'lawful presence,' picking and choosing when it will consider DACA recipients lawfully present and when it will not,'' Anderson wrote, adding employment authorization documents, which permit dreamers to work, are an "appropriate documentation of lawful presence.''
The ruling stemmed from a case involving the Maricopa Community College system in the Phoenix area but could have far-reaching implications, the Arizona Daily Star reported. The system began offering in-state tuition to dreamers shortly after Obama issued his executive order.
Attorney General Tom Horne challenged dreamers' rights to pay in-state tuition based on a 2006 voter-enacted law known as Proposition 300, which requires students who are not U.S. citizens or permanent residents and do not have lawful immigration status to pay nonresident tuition.
Tuesday's ruling came a day after the state university Board of Regents said it would consider reducing tuition for dreamers, the Associated Press reported. In-state tuition at Arizona State University, for example, will be $10,478 for the 2015-16 academic year, compared to $25,458 for nonresidents, the Arizona Republic reported. The proposal would allow dreamers to pay 150 percent of the in-state tuition instead.
© Copyright IBTimes 2022. All rights reserved.
FOLLOW MORE IBT NEWS ON THE BELOW CHANNELS