Immigration Policy In The US: For Undocumented Immigrants, Ohio, Alabama, Arizona Ranked Worst; California, Illinois, Washington Ranked Best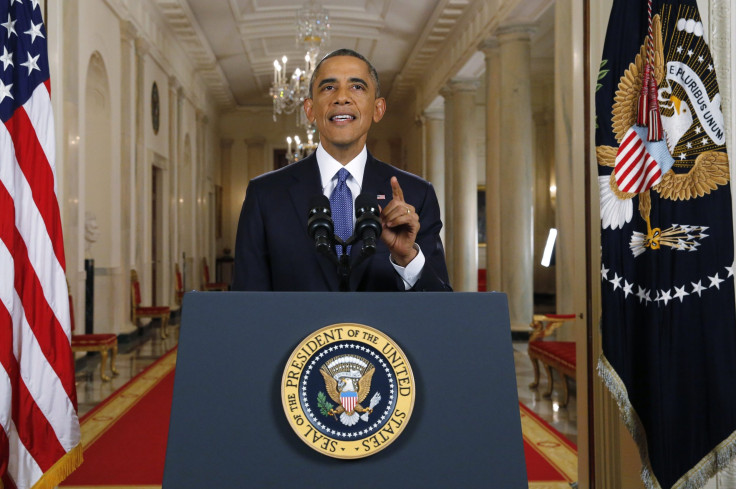 Undocumented immigrants who hope to thrive in the U.S. may want to bypass Ohio and head much farther West. The Buckeye State ranked the worst in the U.S. for public policies and laws that support the health and well-being of undocumented immigrants, while California ranked No. 1, said a report released Thursday by researchers at a public university in California.
Ohio had immigrant policies that were more exclusionary than those in any other state, the report said. Researchers also found that California had the best policies for undocumented immigrants. The report focused on state policies as of 2014 in categories that include access to public health services, higher education, labor, and driver's licenses and government ID card programs. Each area influenced the health of immigrants and their families, the report said.
The analysis and ranking were conducted by the Blum Center on Poverty and Health in Latin America and the Center for Health Policy Research, both at the University of California, Los Angeles. Their report comes as undocumented immigrants await a federal judge's decision on two executive actions by President Barack Obama that have been halted by a preliminary injunction. Announced last year as federal immigration reform stalled in Congress, Obama's actions would expand deportation deferments and extend work permits to millions who are living in the country illegally.
"It is frustrating that so many states have policies that ignore or exclude a group of people who work hard and contribute so much to our society," said Steven Wallace, associate director of the Center of Health Policy Research and a co-author of the report. "The neglect or outright discrimination of the undocumented does not just hurt workers and their families; it hurts the communities that rely on them for the basic labor that makes our society function."
In Ohio, undocumented workers are excluded from the state's workers' compensation laws, the report says. The state also does not offer driver's licenses or other government identifications to undocumented immigrants -- unlike California, which began offering them in January. A spokesman for Ohio's Republican Gov. John Kasich told the Columbus Dispatch that his administration "will soon look into what it all means."
States ranking low on the list, but higher than Ohio, included Alabama, Arizona, Indiana, Mississippi and West Virginia.
Ranking closest behind California, near the top of the list for accommodating undocumented immigrants, were Illinois, Washington, Colorado and Texas. But even high-ranking states had room for improvement, the report stated. Researchers' recommendations include strengthening laws that increase undocumented immigrants' rights in the areas analyzed in the report and buffering federal laws that restrict undocumented immigrants' rights to other public resources.
"States must understand the critical role their policies play in promoting or hindering the well-being of undocumented immigrants who are an important part of the economic, political and social fabric of our nation," said Michael Rodriguez, a co-author from the Blum Center.
© Copyright IBTimes 2023. All rights reserved.
FOLLOW MORE IBT NEWS ON THE BELOW CHANNELS