Immigration Reform 2015: North Carolina Immigrant Activists Blast 'Racial Profiling' In Proposed Undocumented Crackdown Law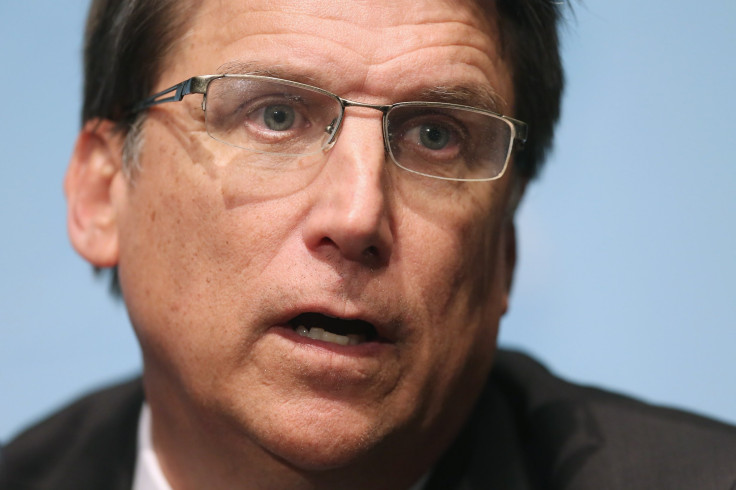 In an effort to urge North Carolina Gov. Pat McCrory to veto a piece of legislation that cracks down on undocumented immigrants in the state, a group of immigration activists will continue a hunger strike Thursday outside of a government building in Charlotte. The state's Republican-controlled General Assembly last month passed HB 318, a piece of legislation which tightens regulations for a system that confirms whether someone is in the country legally and has authorization to work.
If it became law, the measure would also restrict what types of identifications can be used in the work verification process and prohibit cities and counties from limiting local police cooperation with federal immigration agents, reported the local Fox affiliate WBTV. The immigrant activists, who started their fast Wednesday afternoon, said HB 318 is a license for police and employers to discriminate against Hispanics and other foreign-born people.
"This would very much encourage police officers to question people who look undocumented," said Tim Eakins of United We Dream, a national immigration reform advocacy organization with local branches in North Carolina. "What we've seen in this state and other states — this would be an invitation to racial profiling."
Local law enforcement officials denied Wednesday that they require police to ask about immigration status during traffic stops, a controversial policy that has been deemed unconstitutional by federal courts in other states, such as Arizona. Activist groups have launched hunger strikes ahead of a decision by the U.S. Court of Appeals for the Fifth Circuit, which is expected to decide soon whether President Barack Obama's 2014 executive actions that defer deportation for millions of undocumented immigrants is legal.
Immigration reform activists planned to fast for nine days in the city park across from the Fifth Circuit courthouse in New Orleans, the New York Times reported Wednesday. The group of activists in North Carolina said they would go without food outside of the Charlotte Mecklenburg Government Center until Friday afternoon, WBTV reported.
McCrory, the North Carolina governor, had not acted on the bill as of Wednesday, which the governor has until Oct. 30 to sign. A spokesperson for McCrory did not indicate to local media if he intended to veto it.
U.S. Immigrant Population and Share Over Time | InsideGov
© Copyright IBTimes 2023. All rights reserved.
FOLLOW MORE IBT NEWS ON THE BELOW CHANNELS