Immigration Reform 2015: Obama Executive Action Deadline Approaches As Federal Court Mulls Legality Of Deferred Deportation Expansion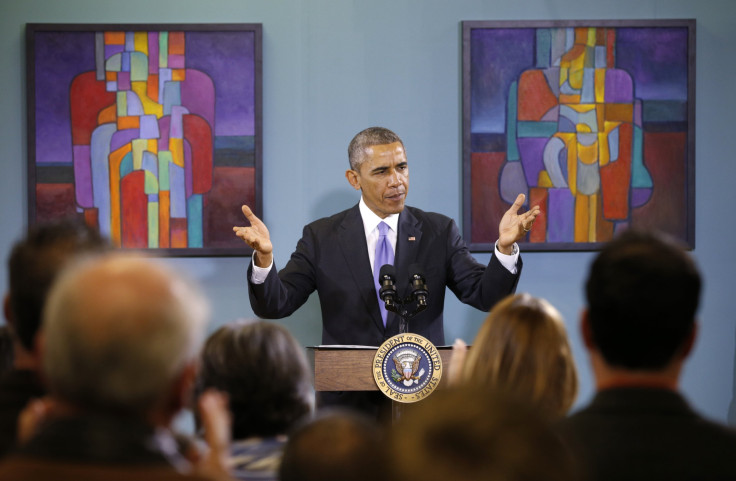 U.S. President Barack Obama vowed one year ago to provide a reprieve from deportations to as many as 4 million undocumented immigrants and allow them to work legally in the country. But a conservative campaign against the president's executive orders on immigration halted expansion of his plans and has delayed implementation long enough to threaten the program's consideration by a high court before the end of his term, the New York Times reported Wednesday.
Even if Obama prevails in a challenge to his executive immigration actions before the U.S. Court of Appeals for the Fifth Circuit, there would be enough time for only a few hundred thousand people to be granted deportation deferrals. In the next few weeks, when the court is expected to rule, the Republican-led states that sought to delay the immigration actions may get a victory by ensuring the challenge misses a deadline to be heard by the U.S. Supreme Court, leaving a decision about immigration to the next president.
These prospects have sparked protest actions by immigration reform activists, who planned to fast for nine days in the park across from the Fifth Circuit courthouse in New Orleans, the Times reported. "The lack of action is taking on the tenor of political behavior that is unconscionable for a federal court," said Kica Matos, director of immigrant rights and racial justice for Center for Community Change, which organized the protest. "We want to let the court know that we are watching. It is not acceptable to us that they are going to run out the clock to achieve political goals," she told the Times.
A three-judge panel had been deliberating the president's actions for more than three months -- longer than the court's goal of 60 days after argument for most cases. Immigration activists and White House officials have braced for a loss in the appeals court, because two of the three judges have already issued rulings against Obama's immigration actions.
The president's actions came after years of gridlock on the issue of comprehensive immigration reform with House Republicans, since many of them oppose a pathway to citizenship for the nearly 11 million undocumented immigrants living the country. If the circuit court doesn't decide soon, a Republican in the Oval Office and not the nine justices of the Supreme Court could decide the futures of millions of immigrants, said Josh Blackman, a conservative law professor from Texas who opposes Obama's actions.
"What is the point of no return? As long as we get a decision by the end of October or beginning of November, the case could be heard by the Supreme Court this term," Blackman told the Times.
U.S. Immigration Summary | InsideGov
© Copyright IBTimes 2023. All rights reserved.
FOLLOW MORE IBT NEWS ON THE BELOW CHANNELS