Immigration Reform 2015: Obama's Priority Enforcement Program Protects 87 Percent Of Undocumented Immigrants, Report Finds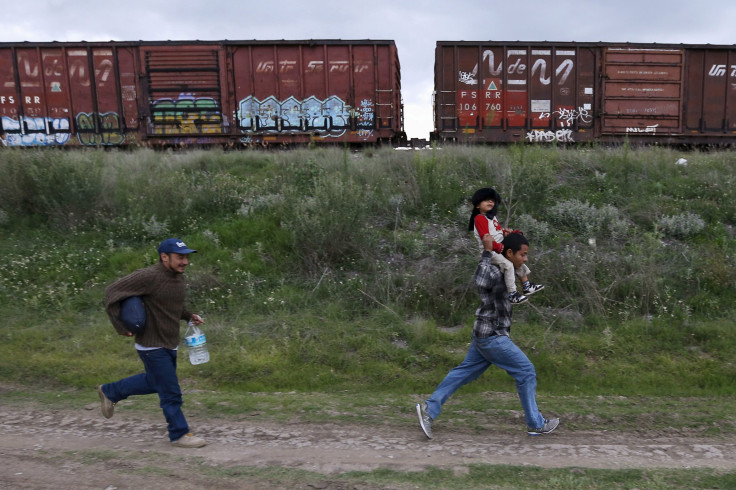 Elements of President Barack Obama's changes to the United States' immigration policy last November have provided 87 percent of the country's undocumented immigrants with a "degree of protection" from deportation, according to a new report Thursday. Obama's execution action has faced several challenges in recent months, especially this month, after Kathryn Steinle was shot and killed by an undocumented immigrant in San Francisco.
Part of Obama's immigration policy changes included a new focus on which undocumented immigrants should first be scrutinized for potential deportation. The president ordered federal agencies to treat undocumented immigrants with criminal records or those who had violated previous deportation orders as priority cases. This change would increase deportations of individuals who posed a national security threat while markedly decreasing deportations in general, according to a report by the Migration Policy Institute.
The refocus in law enforcement efforts has effectively protected 9.6 million of the United States' estimated 11 million undocumented immigrants from deportation, the report found. In all, a full implementation of Obama's changes would reduce annual deportations to approximately 25,000, with law enforcement resources increasingly devoted to finding and removing potentially dangerous individuals.
Barack Obama on Immigration | InsideGov
Critics argue that Obama's Priority Enforcement Program has made it difficult for federal agents to enforce existing immigration law, the New York Times reported. The Obama administration's attempts at immigration reform drew renewed scrutiny earlier this month when undocumented immigrant Juan Francisco Lopez-Sanchez killed Steinle on a San Francisco pier.
Later, it was revealed that Lopez-Sanchez had a history of criminal offenses and that local officials had released him from custody without any contact with federal officials. San Francisco is considered a "sanctuary city," with looser policies toward immigration law enforcement as compared to federal law.
For months, the Obama administration has fought a legal battle against a Texas-led coalition of 26 states that allege the president's executive orders were unconstitutional. The Justice Department argued the states had no legal basis on which to challenge the policy changes. The U.S. Fifth Circuit Court of Appeals has heard the case and has yet to deliver a ruling.
© Copyright IBTimes 2022. All rights reserved.
FOLLOW MORE IBT NEWS ON THE BELOW CHANNELS