Immigration Reform 2015: US Asylum Backlogs Soaring, Testing Patience For Those Fleeing Persecution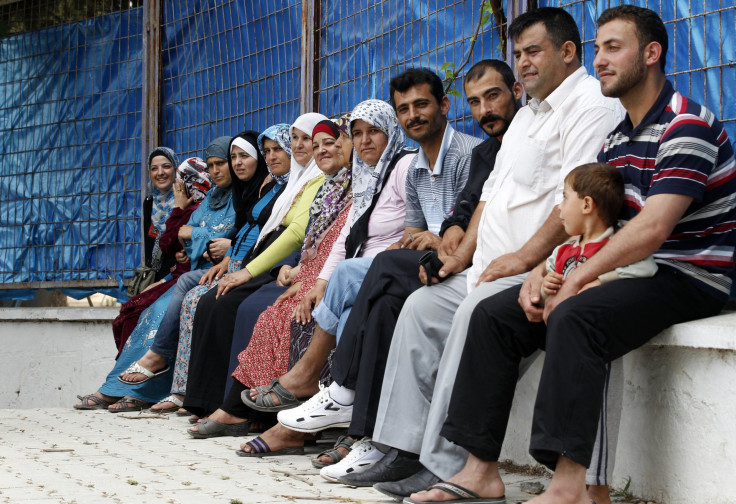 It's been more than a year since Abdul, a 35-year-old Syrian native, last heard from U.S. officials holding on to his request for asylum, the last sliver of hope for his future in the United States. It's been almost three since he last saw his wife and young son, who have no choice but to remain on the other side of the globe until his application gets resolved.
"I have tried every trick in the book to speed up my process," said Abdul, who asked not to use his full name for fear of jeopardizing his case. But constant office visits, phone calls and letters to members of Congress have done him little good in the years since he first filed his asylum request. Meanwhile, his son is growing up without him.
This experience is increasingly common for the thousands of asylum seekers who escape persecution and violence in their home countries every year, searching for refuge in the United States. The migrant influx that overwhelmed the southern U.S. border last summer also has flooded asylum offices and immigration court dockets, leaving lawyers, judges and asylum officers with mushrooming caseloads while immigrants spend months and years mired in uncertainty. The federal government isn't providing nearly enough resources to stem the soaring backlog, either, critics said.
The number of pending asylum petitions has increased by more than 800 percent over the last four years, stretching out the period of uncertainty in some cases from six months to two years, or from two years to four. The wait is particularly grueling for those like Abdul, who remain separated from their families with no clear answers on their status or time frame for a resolution.
Abdul considers himself one of the lucky ones, having had the resources to make it to the U.S. in the first place. As an asylum seeker, he was able to get a U.S. work permit, which has allowed him to make enough money to support himself and his family in Kuwait. But the financial and emotional toll of the long separation has mounted over the years.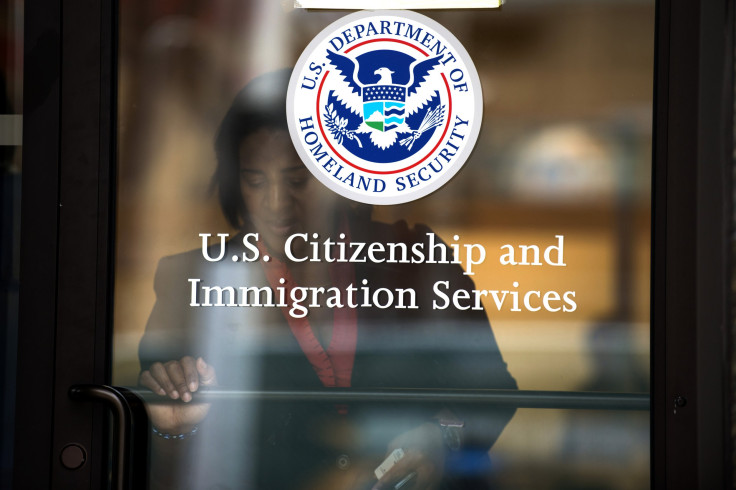 Originally, he expected to be separated from his family for just a month or two. They were well-off and educated Syrians living in Damascus, where he ran a small importing business. But by 2012, the chaos of Syria's civil war spread to the capital, and abductions of people in Syria's business class began to spread. Abdul sent his wife, Rachel, and son, Moe, to Kuwait, where Rachel had family members. It would be a vacation of sorts while they waited for things to settle down in Damascus.
However, they never did, and in February 2013, Abdul discovered that the Syrian regime was hunting for a customer of his and targeting anyone connected to him in order to get to him. Abdul was one of those connections, even though he had only a business relationship with the man they were searching for. He fled the country the next day with a pre-existing business visa to the United States.
"I left the country with a backpack and that's all. There was no time to do anything. I know for sure if you are detained or captured by the regime, you will be tortured and killed," he recalled.
Rachel and Moe are living in Kuwait as unauthorized residents, unable to go back to Syria. And although they pay regular penalties to the Kuwaiti government for overstaying their visas, they have few options there. Rachel is not allowed to work, even though she has advanced degrees in English and business. Moe is banned from attending school, and private and international schools have refused to accept him. Hospitals will not treat them, either.
"Every time he gets sick, we get scared to death because we don't know what will happen. It's like they don't exist there," Abdul said.
Abdul and his family keep in touch through video calls every day. "But there's nothing that can describe how I feel. I haven't seen my son since he was 4. He'll be 8 in three months," he said. Abdul has been able to support his family financially, but lives paycheck to paycheck as the bulk of his income goes toward U.S. taxes, penalties to the Kuwaiti government and basic living costs for himself and his family.
After a year of waiting, Abdul had his interview with an asylum officer in spring 2014. He expected to get an answer on his case two weeks later, which is the federal government's estimated timeframe for asylum decisions, but there's only been silence since then. He can't bring his family to the United States or travel outside the country until he gets his own asylum case resolved. Even if his request is granted, it would take another round of applications and another wait period for his family to get cleared to join him. Nobody knows when the answers will come.
Backlogs are steep in both of the main channels that immigrants have to petition for asylum. U.S. Citizenship and Immigration Services, or USCIS, handles "affirmative" asylum cases, by which immigrants apply for asylum within a year of entering the country. As of March, USCIS had 82,000 pending asylum cases, up from around 9,000 in 2011. Those figures were dwarfed by traffic numbers in the "defensive" asylum process, by which immigrants slated for deportation argued their cases before an immigration judge. As of June 2015, there were 451,848 cases on immigration court dockets across the country waiting to be heard, according to the Transactional Records Access Clearinghouse, a Syracuse University research center that monitors immigration court backlogs. That number includes a wide range of immigration cases, such as status adjustments, deportation defense and asylum hearings alike. That's a 43,000 increase from the year before, and a 107,000 increase from fiscal year 2013.
Growing numbers of Central American migrants in the U.S., which reached their highest point last summer, account for much of the current strain. In fiscal year 2014, around 68,000 unaccompanied children and another 68,000 families came into the country through the U.S.-Mexico border, prompting what President Barack Obama called a "humanitarian crisis." National debates have sprung up over border policy and immigration legislation, but asylum officers and immigration judges have always been at the front lines of deciding whether the tens of thousands of migrants are indeed refugees with a legal claim to relief in the U.S.
The Obama administration is aware of the stress on its resources. Since July 2013, USCIS has increased its number of asylum officers by 65 percent, many of whom are being dispatched to the southern U.S. border to conduct interviews for migrants petitioning for relief. The House Appropriations Committee also recently recommended adding 55 new immigration judge teams to the system, which would be the largest ever increase in immigration judge staffing.
But many say it is not nearly enough. For immigration courts, the government's efforts are "barely a Band-Aid," said Ashley Huebner, managing attorney of the asylum project at the Heartland Alliance's National Immigrant Justice Center, based in Chicago. "When we look at the amount of money that's gone toward enforcement in recent years and how much enforcement has ramped up, adding 55 more immigration judges for people who are placed in immigration proceedings does next to nothing," she said.
Abdul's case was taken up with USCIS, not the immigration courts, but delays have grown in both pathways to asylum. Jason Dzubow, a Washington, D.C.-based immigration attorney who specializes in asylum, said his local asylum office is working through cases filed in August 2013. "I don't know how long it's going to take to get to a case we file today," he said.
The approval statistics are in Abdul's favor: So far this year, USCIS has granted asylum to 83 percent of applications from Syrian nationals. But there is still a political tussle over asylum for tens of thousands of others waiting in line. U.S. courts have been inconsistent on granting relief to those fleeing gang-related violence, which make up many of the recent Central American cases, Huebner said. "A young boy from El Salvador is looked at very differently from a boy in Sierra Leone fleeing recruitment from being a child soldier," even though they may both meet an international standard for protection, she said.
Dzubow estimated 25 percent to 40 percent of his clients are in Abdul's position, separated from spouses and children abroad while waiting for their cases to be resolved. He recalled one Afghan client who had his case approved, but waited two years for a security background check to be completed before giving up and leaving the country to return to his wife and children, who were sick abroad.
That client would have been better served if his request had been denied at the outset, Dzubow said. "By telling him they were going to help him, he spent two years waiting and hoping this would work out, and just gave up. They did him a huge disservice," he said. "There should be a way to prioritize people who have family members overseas."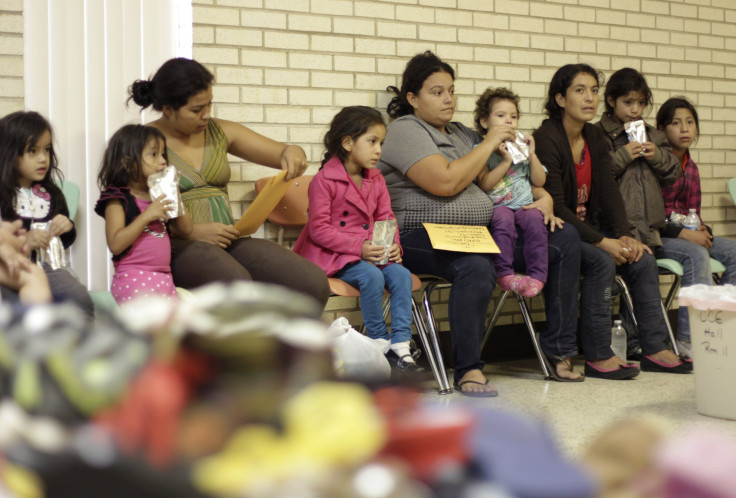 The uncertainty of the time frame around asylum cases is also eroding immigration lawyers' ability to manage their caseloads. Dzubow's small law office is based on a "low bono" model, charging affordable rates for clients, but it's been harder to cover costs when case times are extended for years. "It creates more work for the lawyer, because having a client for four to eight months has turned into having one for two to three years," he said. "It becomes impossible at some point to serve the people you're trying to serve."
Huebner, who works with a network of pro bono immigration lawyers, also has seen attorneys become more hesitant to take on additional clients as a result of the backlog. "So many individuals depend on pro bono representation, but most pro bono attorneys may have already accepted a case two years ago that won't be resolved for five years, so they're reluctant to take on new cases when they don't know when the first one will be resolved," she said.
Abdul doesn't like to think about the possibility that his answers remain far away. "I don't want to say how much longer it might take, because this would destroy me," he said. "I can only hope."
But there are not many options he sees besides the United States. He can't return to Syria, and he's not sure if he will be able to get a visa to find relief in another country. The U.S. would be the best place for his son to grow up, he said. "I love this country, I love the culture and I love the people here, and I'm really trying to be as productive as I can," Abdul said. "The only thing missing from my life right now is my wife and son."
© Copyright IBTimes 2022. All rights reserved.
FOLLOW MORE IBT NEWS ON THE BELOW CHANNELS