Immigration Reform 2015: Women Reportedly On Hunger Strike In Texas Immigration Detention Center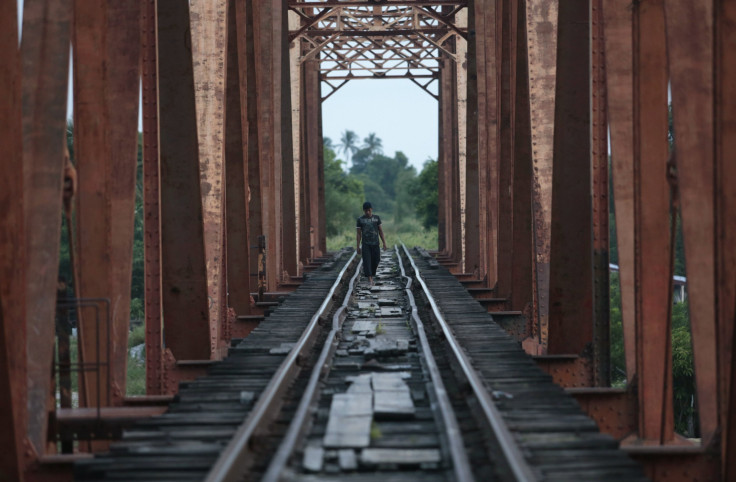 About 25 women held in San Antonio's Karnes County immigration detention center are on a hunger strike, according to an advocacy group and media reports. The women, some of whom have reportedly been in custody for almost a year, are seeking the release of themselves and their children.
Most of the women were detained following last year's border surge when tens of thousands of Central American women and children illegally crossed the Rio Grande and then claimed asylum, the Houston Chronicle reports. The hunger strike is the group's protest of the Obama administration's decision to detain them.
"We will fight until we are granted our liberty. We're tired of the treatment we're receiving here," Kenia, a Honduran detainee who did not give her last name, told the Houston Chronicle by phone from the detention center. "Our children are all losing weight because they've lost their appetites. It's like we're living in a jail."
Estimates from the Refugee and Immigrant Center for Education and Legal Services (RAICE) said the size of the original group of striking women ranged anywhere from 40 to 80 women. Some women were held in isolation and the number dropped.
A letter released by the women on Tuesday outlined the motivation of the group and the reasoning behind the hunger strike. "You should know that this is only the beginning and we will not stop until we achieve our objectives. This strike will continue until every one of us is freed," the letter read, according to a copy released by grassrootsleadership.org. "We deserve to be treated with some dignity and that our rights, to the immigration process, be respected."
U.S. Immigration and Customs Enforcement (ICE) said Tuesday it was not aware of a strike but was investigating if a member of a nonprofit encouraged a hunger strike protest, according to reports. Geo Group Inc., which operates the facility, released a statement on its quality of care.
"The Karnes County Residential Center provides high quality care in a safe, clean, and family friendly environment, and on site U.S. Immigration and Customs Enforcement personnel provide direct oversight to ensure compliance with ICE's Family Residential Standard," the statement read. "Our company has consistently, strongly denied allegations to the contrary."
Geo Group Inc. had previously been under investigation for sexual misconduct by employees at the Karnes County immigration detention center. The Department of Home Security's Office of Inspector General announced in February it found no evidence of sexual misconduct.
© Copyright IBTimes 2023. All rights reserved.