Immigration Reform: If Legalized, Tax Paid By Undocumented Workers Would Increase By $2.2B, Study Says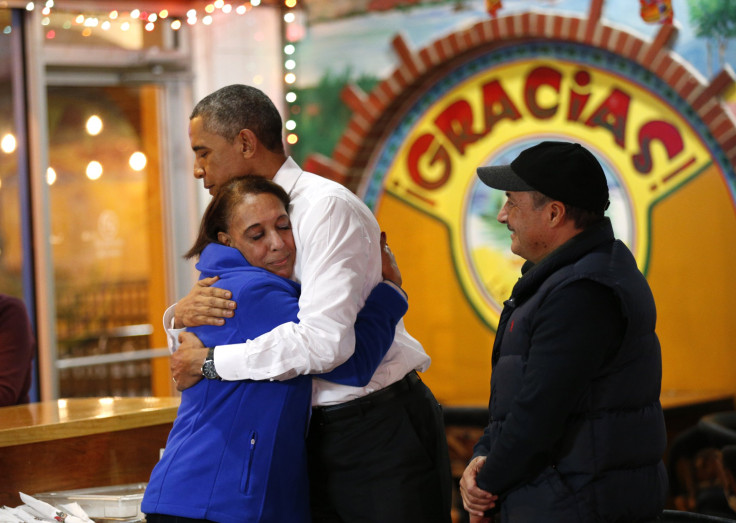 Tax payments by the 11.4 million undocumented immigrants in the United States would substantially increase, adding billions to their contributions in state and local taxes, if a comprehensive immigration reform allowed them to work in the country legally, according to a new 50-state study, conducted by the Institute on Taxation and Economic Policy (ITEP), a Washington, D.C., think tank.
The undocumented immigrants who paid $11.84 billion in taxes in 2012 would pay up to $2.2 billion more in their state and local tax contributions annually, under an all-inclusive immigration reform policy, which would grant them lawful permanent residence and a nationwide legal work permit, according to the study.
"The numbers alone make a compelling case for reform," Matthew Gardner, executive director of ITEP, said in a statement. "This analysis shows that undocumented immigrants already are paying billions in taxes to state and local governments, and if they are allowed to work in the country legally, their state and local tax contributions would considerably increase."
The study also found that tax contributions by undocumented immigrants would increase by an estimated $845 million a year following the successful implementation of President Barack Obama's 2012 and 2014 executive actions, which would provide a temporary reprieve to up to 5.2 million undocumented immigrants.
As part of the reform, the effective tax rate for undocumented immigrants nationwide would increase to 8.7 percent, aligning their tax contributions with economically similar documented taxpayers, according to the study, which calculated how much undocumented immigrants are currently paying toward taxes compared to what they would pay if granted legal residency.
"Contributions range from less than $3.2 million in Montana with an estimated undocumented population of 6,000 to more than $3.2 billion in California, home to more than 3.1 million undocumented immigrants," according to the ITEP study.
In addition to state- and local-level tax data, the study is also said to have a broader federal context. According to a 2010 report from the Congressional Budget Office, full immigration reform at the federal level would help decrease the budget deficit and generate more than $450 billion in additional federal revenues over the next decade.
The latest study comes as the Obama Administration granted nearly 541,000 Social Security numbers to illegal immigrants, the Washington Times reported.
In February, Congressional Republicans criticized policies that allowed millions of immigrants to get Social Security numbers through the Obama administration's executive actions to receive four years of tax credits from the Internal Revenue Service.
"I represent hard-working, law-biding Texans," Rep. Sam Johnson, R-Texas, a senior member of the House Ways and Means Committee, said at the time. "I think these amnesty rewards, and that's what they are, need to be stopped."
© Copyright IBTimes 2022. All rights reserved.
FOLLOW MORE IBT NEWS ON THE BELOW CHANNELS