Immigration Reform: Transgender Immigrants Skeptical Of New Detention Guidelines Designed To Protect Them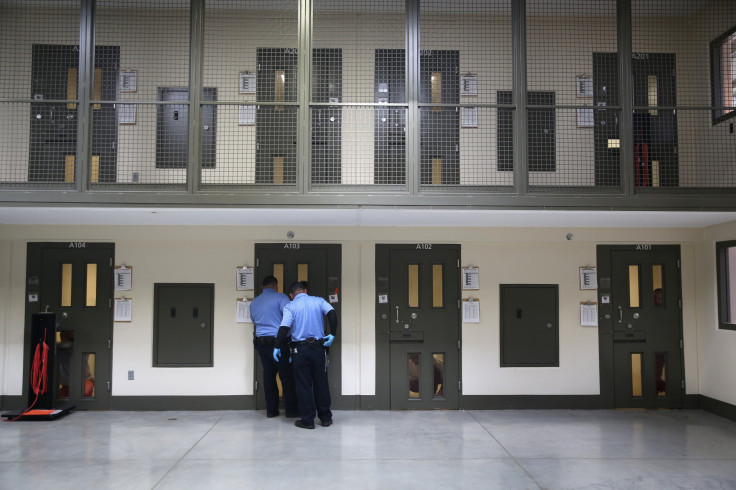 Jessycka Lettona describes most of her life as lonely, having grown up in Guatemala with a sexual orientation and gender identification that set her apart from most people around her. But the most recent chapter of her life, immigrating to the United States, began with a particularly isolating experience: spending seven months in a men's immigration detention facility as a transgender woman. "It was a very ugly experience. It was a nightmare," she said.
From October 2014 to May 2015, Lettona, 27, was detained in Florence, Arizona, and later in Santa Ana, California, after entering the U.S. in a bid for asylum. Fear seized her for those seven months while she endured groping, jeers and verbal harassment on a regular basis.
Lettona's experience is all too familiar for transgender women who have spent time in immigration detention. Transgender women in detention are frequently housed in all-male facilities while they await court hearings that determine their fate in the United States. Last week, the Immigration and Customs Enforcement agency, or ICE, issued new guidelines on the treatment of transgender detainees, which included directives for immigration officials to place them in facilities that correspond to their gender identification. But despite ICE's overtures, activists from the lesbian, gay, bisexual and transgender immigrant community, including former detainees, are skeptical that the agency will be able to effectively implement the policy, saying the memo lacks rigorous enforcement mechanisms that will provide for the protection of transgender detainees.
The treatment of transgender immigrant detainees, who are often seeking U.S. protection after fleeing life-threatening situations in their home countries, has gained more attention over the past few years. Transgender people have become more visible, most recently with widespread media coverage of Caitlyn Jenner. Meanwhile, political momentum is growing against immigration detention practices, particularly with family detention centers that have housed Central American women and children seeking relief in the United States.
ICE's new guidance shows the federal government is paying attention, too. But Lettona doubts it will make a difference at all. "It doesn't matter if a trans woman is being placed in an all-women's facility. She will still be mistreated wherever she's at," she said.
Lettona, who recently won her case for asylum in the U.S., said the harassment she faced came not from other detainees but from facility guards. "They made a lot of jokes about me, insulted me, and on several occasions they groped my chest or my butt while patting me down. Then they would laugh about it, and everybody else would laugh," she said.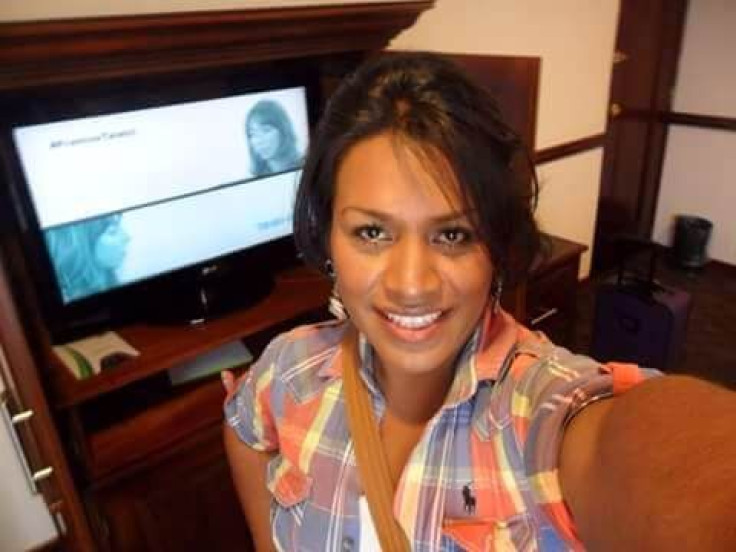 Being surrounded by men, she felt a constant fear of sexual assault, but saw few options to protect herself. She worried that filing a complaint would give the officers a reason to throw her into solitary confinement or harass her even more.
"Whenever I would try to defend myself, they would say, 'This is a men's detention facility, what do you want us to do?' They basically said it was a jail, and that you're here and you have no rights," she recalled.
The problems continued even as Lettona was transferred to a facility in Santa Ana, where she was housed in a special section for LGBT detainees. She said when she finally summoned the nerve to try and file a complaint, officers placed her in solitary confinement for a 24-hour period in a retaliatory move.
ICE officials weren't able to comment on Lettona's specific case, but agency spokeswoman Virginia Kice reaffirmed ICE's adherence to safety and welfare for all detainees. "ICE has a strict zero tolerance policy for any kind of abusive or inappropriate behavior in its facilities and takes any allegations of such mistreatment very seriously," she wrote in an email to International Business Times.
Lettona's time in detention capped off what already had been a difficult life overcast by a pall of loneliness. She spent the bulk of her childhood in an orphanage in Guatemala, left by her mother, who was dealing with a physically abusive relationship with Lettona's father. At 13, she went to live with her grandparents in a rural part of the country, where she was pulled out of school and spent her days doing agricultural labor. Throughout that period, she grappled with same-sex attractions and eventual identification as a transgender woman, both taboos in her community.
As an adult, there were few options for her in Guatemala, where she had little family support and was relying on sex work to make a living. She didn't know how to stay safe, particularly against the threat of violence from police or military officials. "I was scared for my life, of being kidnapped or killed," she said.
Lettona made the trip toward the U.S. border on La Bestia, the infamous Mexican rail line that thousands of Central American migrants have used to travel north at great risk of being robbed, maimed or killed in the journey. Mexican shelters turned her away because of her transgender identity, she said. After more than a month of traveling, she arrived at the U.S. border. Like many undocumented immigrants who cross the desert to the U.S., she was apprehended by Border Patrol officials and wound up in detention as she sought refuge.
Accounts of violence and harassment are plentiful among transgender immigrants who have spent time in detention facilities. Bamby Salcedo, president of the Los Angeles-based TransLatina Coalition, hears the complaints frequently, and said things seem to have remained unchanged since she herself was detained in 2006. At that time, she said, she was in the process of attaining legal status and was trying to change her legal name when she was flagged for an 8-year-old drug-related conviction.
Salcedo, 45, remembered being placed in a holding cell in San Pedro, California, with a group of male detainees who threw suggestive comments and jeers at her as she walked in for the first time. "One of them said, 'I'm going to make you my wife,' " she recalled. Later, things turned even more uncomfortable. "Men were actually approaching me and pulling their penises out in front of my face and in my hands," she said.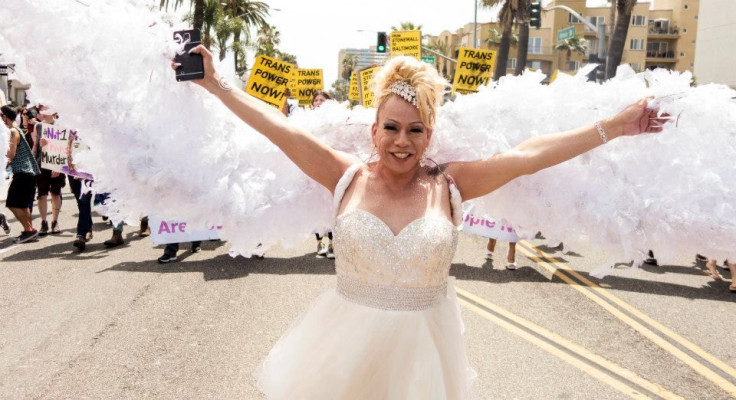 Showering was a particularly hard time. Salcedo had to shower with around 10 men at a time, and said the other detainees would grab her buttocks and continue harassing her.
She asked the guard to separate her from the men, saying she feared for her life. "But the guard told me, 'We don't separate people like you,' " she said. Eventually, one of the other detainees assaulted her and she ended up in the hospital with a fractured nose. She was released shortly after the incident, 45 days after entering detention.
Salcedo's experience might have been wildly different had she been placed in a women's facility, but she isn't optimistic about ICE's recent memo, either. "The reality is that oftentimes, policies are developed but they are not actually implemented," she said.
LGBT immigrant advocacy groups have generally given a lukewarm response to ICE's recent memo, saying the agency has no concrete mechanisms to ensure the guidance will be respected in detention centers that hold transgender immigrants.
Aaron Morris, legal director for Immigration Equality, a New York-based organization that provides legal counsel to LGBT immigrants, said while the guidelines demonstrated ICE's recognition of transgender people as a vulnerable population, it provided little in the way of a transformative policy. "Unfortunately, the memo still permits ICE officials to house transgender women with men. It's unclear exactly how many facilities it will apply to in the first place, and even beyond that, the advocacy community is deeply concerned about the implementation process," he said.
The 19-page ICE memo includes guidance on how immigration officers should ask immigrants about their gender identification during initial processing, and how detention centers should provide for needs specific to transgender detainees, including providing proper undergarments, health considerations and proper search procedures. There also are more comprehensive monitoring processes in place to ensure protection for transgender immigrants and a new ICE coordinator specifically tasked with monitoring welfare for the detained LGBT population.
A senior ICE official told International Business Times that the agency had a robust implementation plan in place, with training for field leadership and officer corps due to be completed by the end of August. Detainees who identify as transgender during initial processing will be placed only in select facilities that have signed on to ICE's guidelines and whose employees have completed thorough training, the official said.
The United States holds around 31,000 immigrants in detention on a given day, and ICE estimates around 65 of those currently detained are transgender. But although they make up a small proportion of the detention population, transgender immigrants face much higher rates of sexual assault: A November 2013 Government Accountability Office report examined 15 confirmed cases of sexual assault in detention facilities between 2009 and 2013, and found that one-fifth of them involved transgender detainees.
The risks for transgender people extend to the prison system as well. A 2007 study by the University of California at Irvine found transgender inmates in California prisons were 13 times more likely to be assaulted than other inmates. For many years, transgender inmates in state and federal prisons were placed in facilities based on whether they had received genital reassignment surgery. In 2012, the Department of Justice issued regulations through the Prison Rape Elimination Act that mandated officers to decide housing assignments for transgender inmates on a case-by-case basis.
Many immigration advocacy groups are pushing for an end to detention of LGBT immigrants, calling instead for community-based programs known as alternatives to detention, or ATDs. Immigrants in those programs regularly meet with case managers who offer support for their hearings and ensure immigrants show up to their court dates. Supporters of ATDs say those programs are cheaper and more humane than detention while still effective at getting immigrants to make their court hearings, while those who back detention say it's the only way to make sure immigrants don't skip their court dates.
The plight of detained LGBT immigrants attracted attention on a wider platform after Jennicet Gutierrez, a transgender woman who was invited to the White House last month to celebrate LGBT Pride Month, interrupted President Barack Obama during the event to call for an end to detention of LGBT immigrants.
Gutierrez, who immigrated to the U.S. from Mexico at age 15, hadn't experienced detention herself. But she said she felt compelled to speak out because of stories from transgender immigrants like Lettona, whom she met through Familia: Trans Queer Liberation Movement, a Los Angeles-based advocacy organization.
"It was extremely personal to me, because I am a trans woman and I am undocumented. I'm just tired of the abuse, I'm tired of the violence and I'm tired of the transphobia," she said. "We cannot wait and ignore this issue while my sisters are being detained and abused."
The ICE memo came less than a week after Gutierrez's outburst at the White House, although it was the product of six months of consultations with transgender immigrants and experts, as well as visits to field offices. Gutierrez called it a "partial victory," but said the main goal was still to end detention for LGBT immigrants.
It's Lettona's goal as well. "It doesn't matter if they keep us in a five-star hotel. The fact that we're being detained means our rights are still going to be violated," she said.
© Copyright IBTimes 2023. All rights reserved.