Immigration: Supreme Court To Rule On Deportation Standards For Drug Offenses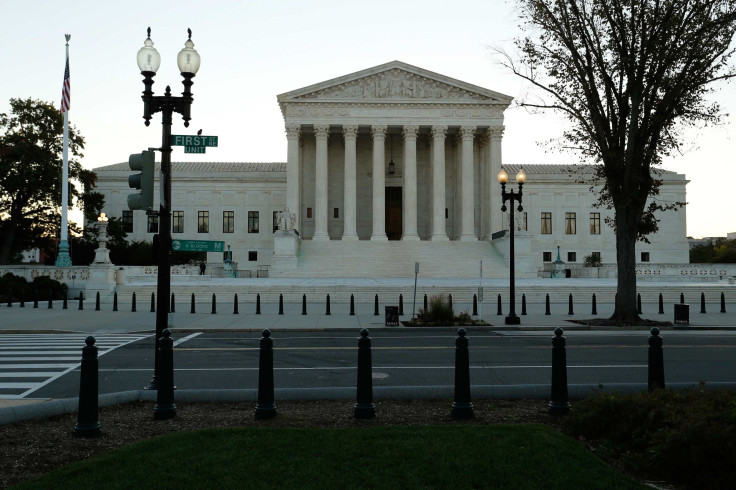 How broad is the government's right to deport people for drug-related crimes? That's one of the immigration-related questions the Supreme Court will tackle as it begins reviewing the cases on its docket this term. Put another way, the question could be: Can you get deported over a sock?
These are the issues in the case of Moones Mellouli, an immigrant from Tunisia who has been fighting the grounds of his deportation order since 2012. A high court ruling against him could widen the deportation net for immigrants convicted of low-level drug-related crimes -- even if the drugs in question aren't designated controlled substances under federal law.
Mellouli came to the U.S. in 2004 on a student visa. He completed two master's degrees, taught mathematics, secured a job as an actuary and received his green card. In 2010, he was stopped and detained in Kansas for driving under the influence, and then charged and convicted with possession of drug paraphernalia -- specified under Kansas law as anything used to "store, contain, conceal, inject, ingest, inhale or otherwise introduce a controlled substance into the human body." In this case, it was a sock containing an unspecified drug.
In Kansas, this counted as a misdemeanor, punishable by a fine. Under federal law, and in many other states where "drug paraphernalia" has a stricter definition, Mellouli's behavior wouldn't have amounted to a crime at all.
But immigration authorities used that conviction to issue Mellouli a deportation order under federal law, which says a conviction related to what the feds define as a "controlled substance" is grounds for removal from the country. Mellouli was ultimately deported to Tunisia with no waiver to allow him to return to the United States.
"This is a person who has multiple advanced degrees, was an instructor, was successful in many professional respects, and was deported with really no way to return for conduct that was penalized in Kansas by a fine," said Kate Evans, a teaching fellow at the University of Minnesota's Center for New Americans, one of the organizations that brought the case before the Supreme Court. "He has no way to return to the country. The consequence of this kind of interpretation of the statute is traumatic for many individuals."
Mellouli admitted that the sock contained four tablets of Adderall. But the conviction itself made no mention at all of what type of drugs were involved, a fact that Mellouli and his lawyers are now using to argue that the federal government didn't have sufficient grounds to deport him in the first place. Kansas's definition of controlled substances includes some, like salvia or jimson weed, which do not appear on the federal government's list. Without naming the drug involved in the conviction, Mellouli's team argues, there's no way the federal government can know for sure if the crime involved a drug on the federal list of controlled substances.
But the Board of Immigration Appeals, the country's highest administrative body for deciding immigration cases, rejected that argument, saying that he was indeed deportable because his conviction "involves drug trade in general." The Board argued that drug-related crimes under state law need only have a "logical or causal connection" to federal controlled substances, even if they don't specifically involve those substances. The Eighth Circuit Court of Appeals upheld the opinion.
If the Supreme Court agrees, it could open the way for more of these types of low-level drug crimes to become deportable offenses. The case also highlights the degree to which the variability of state laws factors into deportations: If Mellouli had been in California, rather than Kansas, he may not have been convicted in the first place.
In the past, the Supreme Court has ruled in favor of immigrants in deportation cases involving low-level drug offenses, but those cases involved different legal questions at the core. In a 2010 case, it unanimously sided with Angel Carachuri-Rosendo, an immigrant who was deported for possessing a single tablet of Xanax. The misdemeanor had counted as a second drug offense on his record and therefore a deportable felony, but the Supreme Court ruled that he could contest his removal order. In 2013, it ruled in favor of Adrian Moncrieffe, a Jamaican citizen who was subject to automatic deportation for possessing 1.3 grams of marijuana, saying that he had the right to contest the deportation order before an immigration judge.
The Supreme Court is expected to issue its decision on the Mellouli case by June 2015.
© Copyright IBTimes 2022. All rights reserved.
FOLLOW MORE IBT NEWS ON THE BELOW CHANNELS