India-China Border Heats Up As Additional Troops Deployed Following Recent Clash
KEY POINTS
China and India are sending additional troops to locations along the un-demarcated Sino-India border known as the Line of Actual Control
The previous skirmish in Naku La Pass in the Sikkim sector May 9 led to this decision
Sources said the fresh troops were sent to sensitive locations like Demchok, Daulat Beg Oldie, and areas around the Galwan river as well as Pangong Tso lake in Ladakh
According to sources described as "authoritative," both China and India are sending additional troops to locations along the un-demarcated Sino-India border known as the Line of Actual Control (LAC). The build-up comes just days after Indian and Chinese soldiers scuffled in the same area.
The previous skirmish in Naku La Pass in the Sikkim sector May 9, resulted in some minor injuries caused by fistfights and stones, but no shots were fired in keeping with an April 2018 agreement between the nations' leaders that neither side should point guns toward the other across the LAC, local newspaper the Times of India reported.
Yet another battle occurred May 5 in the Pangong Tso Lake area when an estimated 250 Indian and Chinese army personnel fought with iron rods, sticks, and stones. Soldiers on both sides sustained injuries.
The sources said the fresh troops were sent to sensitive locations like Demchok, Daulat Beg Oldie, and areas around the Galwan river as well as Pangong Tso lake in Ladakh. The friction around Galwan dates to the 1962 Sino-Indian War that cost 1,383 Indian and 722 Chines lives.
A Monday article published by the Chinese state-run Global Times quoted sources close to the Chinese military as saying troops have "made the necessary moves and enhanced control measures" at Galwan. The article said India has built defensive fortifications and obstacles to "unilaterally change the current border control situation".
The Global Times article went on to compare current tensions to those in 2017 over a road under construction by India at Dokalam. The construction was met with some resistance by China's People's Liberation Army (PLA) that led to a standoff.
India is also involved in an escalating border dispute with Nepal over a road that links Lipulekh Pass with Dharchula in Uttarakhand, but China may be the instigator of Nepal's objections to the road, considered a "strategically key road."
Indian Army Chief Gen M.M. Naravane referred to "someone else" in comments about why Nepal objected to the newly inaugurated road. Nepal rejected the comments but with it being a landlocked nation between the world's two most populous countries, it is hard to imagine anyone other than China being behind Nepal's objections.
The Lipulekh pass is a far western point near Kalapani, a disputed border area between Nepal and India that both claim as an integral part of their territory.
The current India-China border disputes cover just a small portion of the 3,488-km-long LAC that serves as the de-facto border between the two countries.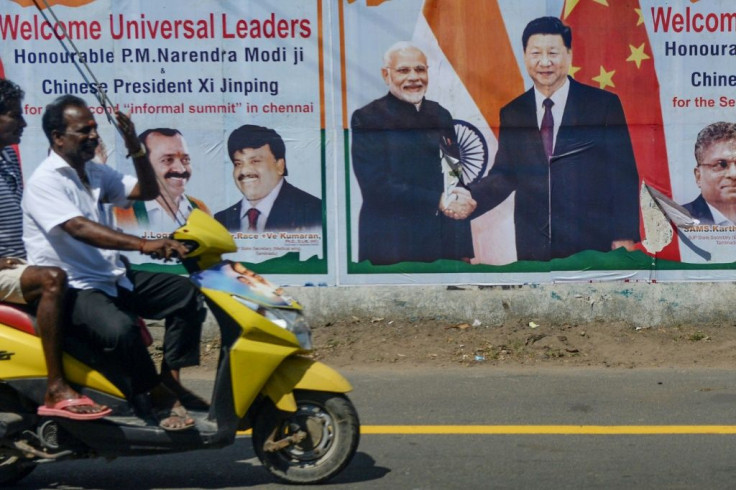 © Copyright IBTimes 2023. All rights reserved.