China-India Border Dispute: India Announces New Highway Along Disputed 'Line Of Actual Control'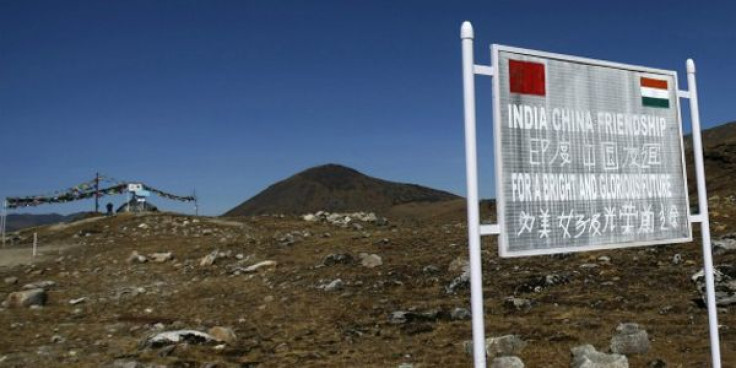 India and China may have recently signed deals to cooperate on developing their software and IT industries, among other things, after a series of a high-level meetings in March and September -- but India's ambitious plans to build highways in its far northeast may complicate relations. The new network of roads, which will run parallel to the border disputed by the two countries, would counter China's plans to build more roads and infrastructure on its side of the border.
According to the Times of India, India's government is moving forward with the development of a 1,800 km (1,100-mile) highway in Arunachal Pradesh, the mountainous northeast state bordering southeastern Tibet.
In the past, China and India's militaries have gone back and forth in these disputed Himalayan mountain ranges, fighting a war in 1962 and engaging in occasional tense faceoffs ever since. Now, the focus has shifted to an infrastructure race, with both Asian powers planning to expand roads and improve accessibility through the rough terrain.
China is in the process of constructing a network of highways in southern Tibet that would improve access to the underdeveloped area, and would also strengthen its presence and claims to the disputed territory. Last November, China completed a highway that linked Medog, in Tibet, with the rest of the country.
For India, it's about catching up in the race for control. According to the Indian Express, the Defense and Northeast Affairs ministries are also stakeholders in the project as both would benefit from improved access to the area. The paper also reported that the highway development was proposed by Home Affairs Minister Kiren Rijiju, who hails from northeast India and has spoken out against China's attempts to lay claim to Arunachal Pradesh on multiple occasions. Only last month, Rijuju said India would "not sacrifice any portion of our territory. … We will not show any weakness."
"Before final settlement is reached, we hope that India will not take any action that may further complicate the situation," Chinese Foreign Ministry spokesman Hong Lei said in a press briefing. And the situation is indeed complicated when it comes to China-India border disputes. While both nations recognize the so-called Line of Actual Control, the governments openly accept that they have different definitions of the demarcation set by the LAC. "There are areas along the border where India and China have differing perception of LAC," Indian Army spokesman Col. S.D. Goswami said in a statement earlier this year. With both sides sending patrols up to their respective interpretations of the LAC, incursions into territory the other party claims do occur.
A confrontation in Ladakh in August, at the western end of the disputed border, sparked worries of another standoff and lasted three weeks.
© Copyright IBTimes 2023. All rights reserved.