India Inc Balks at New Land Bill, Calls For Balance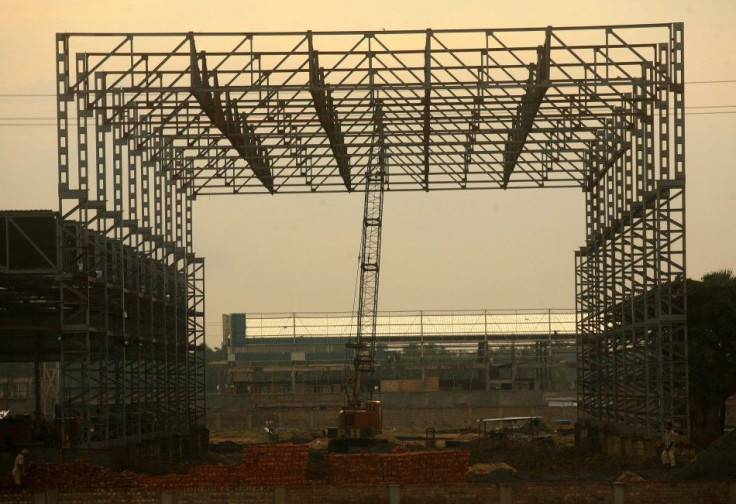 Unfinished car shells rusting in a deserted factory in West Bengal lie testimony to flaws in a century-old land-acquisition law the government now wants to replace.
Tata Motors was forced to abandon its Nano plant in 2008 after violent protests by villagers, who claimed they were forced off the land by the local government and paid inadequate compensation.
But companies say an overhaul of the old law envisaged to bring clarity to an often murky part of doing business in India goes too far in favour of rural landowners and will slow development, capacity expansion and economic growth.
The proposed new land bill means cost increases and project delays for developers, thanks to rules that will raise land values and compel them to provide new homes, jobs, monthly stipends and a cut of future profits to former landowners.
This just isn't going to work for buyers, said Rupen P. Patel, managing director of Patel Engineering, an infrastructure firm specialising in power and road projects.
It is going to make a lot of projects unfeasible both in the short and long term, and growth will be hurt.
Billion-dollar projects stalled or abandoned due to protests or legal battles with angry former landowners have exposed the dicey world of corporate land acquisition in Asia's third-largest economy, sparking calls for a legislative fix.
The proposed bill, which could become law in December, will ramp up the cost of land for developers and infrastructure firms by 20 percent for small plots and as much as 350 percent for parcels of more than 100 acres, companies and analysts say.
That could push up total project costs by around 40 percent, deterring investment in infrastructure needed to remove bottlenecks and sustain India's continued economic rise.
The National Land Acquisition and Rehabilitation and Resettlement Bill has been championed by Rahul Gandhi, the scion of the left-leaning ruling Congress party, and is seen as helping an embattled government keep its strong rural vote base ahead of a 2014 general election.
The bill was first proposed in 2007 and is set to replace legislation written in 1894 by the British.
Despite criticism from companies, including the country's largest real-estate developer DLF, it is likely to be passed by both of houses of parliament.
BIG PROJECTS, BIGGER RISKS
Builders of roads, power plants and other big projects are already burdened with rising costs and more expensive credit after 12 interest-rate hikes in 18 months.
In practical terms, there can be a rub-off effect leading to a general rise in land prices leading to problems in acquiring land for project purposes leading to delay in project awarding, said a spokesman for Reliance Infrastructure, one of India's largest infrastructure developers.
Infrastructure firms such as Hindustan Construction Co and Jaiprakash Associates, whose highway from New Delhi to the Taj Mahal city of Agra has been delayed over land-ownership hassles, are likely to be hit by the law.
This bill is going to have a large negative impact on the big-ticket infrastructure projects, said Gaurav Pathak, analyst at Standard Chartered in Mumbai.
The bill will be debated during the upcoming parliamentary session that begins mid-November.
Millions of people move from rural India to its rapidly growing cities every year, exposing a chronic lack of affordable housing. Fast economic growth puts a huge strain on creaking highways, rail networks and power plants.
But securing land for development has become increasingly thorny.
A $12 billion steel mill being developed by South Korea's POSCO in Orissa was supposed to produce 4 million tonnes of steel this year, but protests by farmers has meant only half the land needed for the project has been bought so far.
Companies, some of which have submitted their reservations on the bill to the government, want a more robust land-purchasing law to protect their investments, but say the government should stay out of business between private companies and willing sellers.
If a private-sector purchase requires no help from the government, it should not be subject to the provisions of the bill, Rajeev Talwar, executive director of DLF, told Reuters.
'POLITICAL-CORPORATE NEXUS'
Farmers, who make up the bulk of India's 1.2 billion population, worry that a political-corporate nexus works to cheat them of their land's true value.
Land acquisition must be a just process, an equitable process, must afford adequate compensation to land owners, to livelihood losers, Jairam Ramesh, who wrote the bill as minister for rural development, recently told a news channel.
There are severe infirmities in the manner in which land has been acquired. We are trying to correct a grave historical wrong.
Thousands of farmers protested this May after claiming they had been paid 800 rupees ($16) per sq. metre by authorities in Uttar Pradesh for land that was resold to developers for 3,200 rupees per sq. metre.
Gandhi joined the protest, bringing it nationwide attention and thrusting him at the forefront of efforts by the ruling party to pass the bill.
The new legislation would see firms, which are currently not obliged to rehouse or employ landowners, avoid relief and rehabilitation fees for urban plots smaller than 50 acres and rural plots below 100 acres. The fees will apply to all sizes of government land acquisitions.
With state and central governments typically acquiring large swathes of land for distribution to private developers for projects such as highways, housing and power plants, end-user costs and execution delays are likely to soar.
Landowners who sell, on top of receiving up to twice the current value of their land, would be entitled to $42 a month for 20 years, new jobs and housing, and a share of 20 percent of any capital gains made in reselling the land within ten years.
If this is adopted the way it is right now, it will make things harder for developers and slow down the process further, that's for sure, said Anshuman Magazine, South Asia chairman and managing director of CB Richard Ellis.
We need a land acquisition act so there is clarity and a process is followed, but it must be balanced... it appears as it has been drawn up only from the farmers' point of view.
Executives cite the example of business-friendly land-purchasing laws that have transformed Gujarat into a manufacturing and industrial hub, attracting billions of dollars of investment to its modernising cities.
Japanese carmaker Suzuki Motor plans a $1.3 billion factory in Gujarat, Kyodo news agency reported last week.
Ford Motor Co and PSA Peugeot Citroen also plan factories in the state where Tata found a home for its Nano production line after fleeing West Bengal.
Government and business need to work together for the benefit of landowners, Kumari Selja, minister for housing and urban poverty alleviation, told a real-estate conference this week.
This bill will give the industry a human face.
© Copyright Thomson Reuters 2023. All rights reserved.