India Must Help Pressure Iran To Give Up Nukes: U.S. Official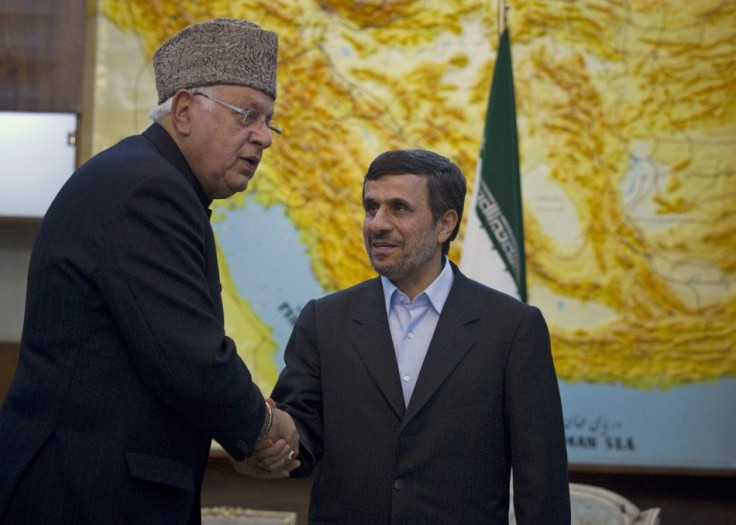 A senior U.S. government official said India must play a crucial role in pressuring Iran into relinquishing its nuclear power ambitions.
According to a report in The Hindu newspaper of India, U.S. Under Secretary for Political Affairs Wendy Sherman warned that while her government did not seek to compromise India's energy security, she sought to remind New Delhi of its need to meet its "international obligations" with respect to Iran.
"Both India and the U.S. share the same fundamental goal," Sherman said in a lecture at the American Centre in New Delhi.
"But we should accept that there are serious and legitimate concerns about the nature of Iran's activity. India has voted four times at the International Atomic Energy Agency on resolutions expressing concerns about Iran's activities. We are serious about diplomatic resolution of the issue, but the time and space for diplomatic activity is not unlimited. We are not putting pressure on India. It can take whatever way to fulfill its international obligations."
Sherman shrugged off media reports that Iran was becoming a serious divisive issue between the U.S. and India, according to The Hindustan Times.
She characterized the relationship between India and U.S. as substantive" and suggested that bilateral trade and technological agreements between the two nations will strengthen.
Bloomberg reported that India and China, Iran's two largest crude oil customers, are sidestepping sanctions on Iran's energy sector by, among other things, agreeing to pay for oil in exchange for local currencies or even goods like wheat.
Sherman's statements come just after the end of the BRICS summit in which the leaders of the emerging nations of Brazil, Russia, India, China and South Africa warned the West and Israel against taking military action in Iran.
The Hindu also noted that Sherman held talks with India's Foreign Secretary Ranjan Mathai and plans to visit Bangladesh and Nepal during her South Asian sojourn.
"The discussions [between Sherman and Mathai] were held in a friendly and candid manner. They included a review of important developments since Mr. Mathai's visit to the U.S. and covered all regional and international issues of interest to both sides," official sources to The Hindu.
© Copyright IBTimes 2023. All rights reserved.