India-Pakistan Conflict Update: Indians Want New Fighter Jets With Foreign Tech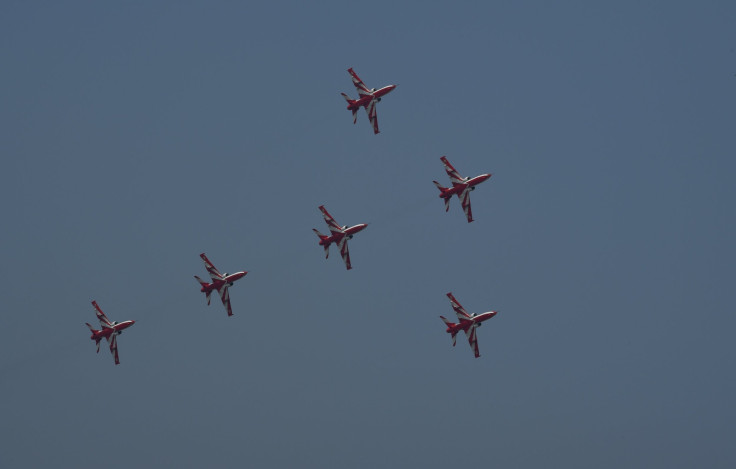 India is reportedly scouring the globe and asking foreign governments to aid in the start of a new single-engine fighter aircraft program as tensions with Pakistan worsen.
Amid an ongoing conflict that's left many wondering if a full blown war is nearing, India's Ministry of Defense reportedly reached out to other embassies in the hopes of employing foreign technology in the new program, less than a month removed from an $8.85 billion contract to acquire 36 Rafale fighters from France, Defense News reported Wednesday. The report stresses that India prefers a "government-to-government transaction," meaning a country like the United States would help broker a deal with a contractor like a Lockheed Martin or Saab in Sweden.
"It appears that Lockheed Martin and Saab would get shortlisted if it is confirmed that only three countries, including Russia, have been approached to seek their response," retired IAF Air Marshal and defense analyst Daljit Singh told Defense News.
India is scheduled to retire as many as 11 squadrons of Russian jets in the next 10 years, and it would need an increase from its current 33 to 34 squadrons to as many as 45 for a potential conflict with either Pakistan or China, according to Defense News.
Tensions between India and Pakistan have boiled up recently after an attack in the contested Kashmir region in September. India said 19 soldiers were killed in an attack at an Indian military base in Kashmir on Sept. 18 and the director-general of the Indian Army said the terrorists' weapons had "Pakistani markings," CNN reported.
Pakistan has denied any link to the attack, but India claims to have responded with surgical strikes on terrorist camps located in the Kashmir region on Sept. 29, according to the New York Times.
Pakistan later denied any such strikes occurred because if they did it would be considered an act of war. The Times pointed out that India has sent troops and conducted strikes in the region before, but it had never announced the military actions before.
© Copyright IBTimes 2023. All rights reserved.