Pakistan-India Conflict Update: Pakistani Spy Agency Protecting Terrorists, Journalist Cyral Almeida Claims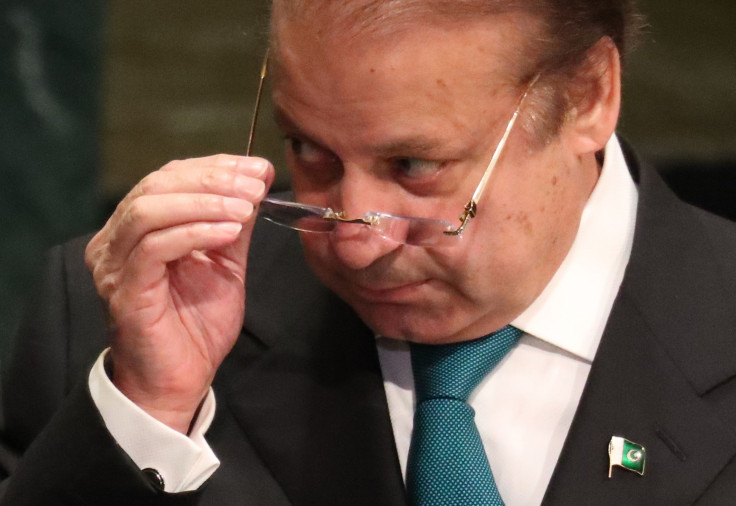 A prominent Pakistani journalist claims the government prohibited him from exiting the county after he wrote an article illuminating a potential schism between military and government leaders. The article claiming that Pakistan's top spy agency is protecting militants comes as India has accused Islamabad of backing terrorists, stroking global fears of a potential conflict between the two nuclear armed nations.
Cyral Almeida, who reports for the English-language Dawn newspaper in Karachi, was scheduled to travel to Dubai Tuesday, but said Monday evening he was not allowed on the plane. "I am told and have been informed and have been shown evidence that I am on the Exit Control List," Almeida posted on his Twitter page. The Exit Control List is a system of border control that allows the government to bar people whose name appears on the list from leaving Pakistan.
Almeida's Oct. 6 article quoted anonymous sources who said they were present for a meeting between Pakistan Prime Minister Nawaz Sharif and Rizwan Akhtar, the director general of Pakistan's Inter-Services Intelligence spy agency, in which, "the civilian government has informed the military leadership of a growing international isolation of Pakistan." The article says that the prime minister, Punjab's chief minister and other members of the government voiced their concerns about a lack of military action against certain militant groups because of their connections to the ISI spy agency. The article states that representatives of the civilian government at the meeting warned that such militaristic behavior puts Pakistan at risk of international isolation and any subsequent economic consequences.
Pakistan's military has been accused of utilizing several militant groups as armed mercenaries against India and Afghanistan and repeatedly undermining attempts by the civilian government to promote normalization in the region. There have been three military coups since Pakistan was declared a sovereign nation following the end of the British Rag in 1947 and Nawaz Sharif's government was the first to rule after Pakistan's first ever civilian transfer of power in 2013.
Almeida's article was published just weeks after the Indian government blamed Pakistan-based military groups for an attack that killed 18 soldiers in the heavily disputed-over region, Indian-administered Kashmir, which is claimed by both counties. While Pakistan has consistently denied any links to the attack, India has long accused the Pakistan ISI spy agency of secretly supporting jihadi groups such as Jaish-e-Mohammed and Lashkar-e-Taiba, according to a Long War Journal article.
A statement from the prime minister's office Monday said that participants at a meeting of the top civilian government and military leadership members expressed concerns over the article that they view is a "fabricated story."
The statement reads: "The participants were unanimous that the published story was clearly violative of universally acknowledged principles of reporting on national security issues and has risked the vital state interests through inclusion of inaccurate and misleading contents which had no relevance to actual discussion and facts."
FindTheData.org | Graphiq
The statement further said the "prime minister took serious notice of the violation and directed that those responsible should be identified for stern action."
The action against Almeida, who's English-language publication symbolizes a beacon of hope for relative media freedom, has evoked fears about the Pakistani government's continual interference and intervention over the press. Pakistan was recently ranked 147th out of 180 countries for press freedom, which is the lowest position in South Asia, according to a Reporters without Borders report that came out earlier this year.
A handful of Pakistani journalists have expressed their support for Almeida and freedom of the press by tweeting under the hashtag #StandWithCyril. The Dawn newspaper stood by the story, saying it had, "verified, cross-checked, and fact-checked," the article before its publication in a published editorial note Monday that confirmed Almeida had been placed on the Exit Control List. The note written by Dawn's editor and chief Zaffar Abbas vindicated the Pakistani government of, "scapegoating the country's most respected newspaper in a malicious campaign."
© Copyright IBTimes 2023. All rights reserved.
FOLLOW MORE IBT NEWS ON THE BELOW CHANNELS