India Possibly Taking On Bigger Role In Countering China As It Gifts Warship To Vietnam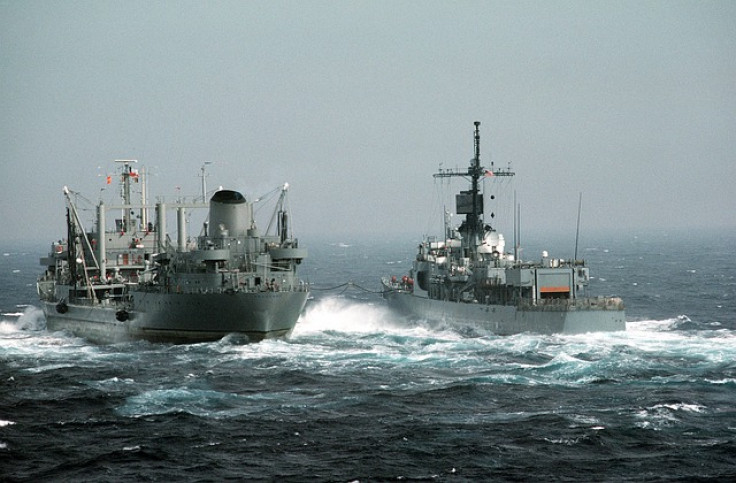 KEY POINTS
India, in a first, gifted an active duty missile corvette of the Indian Navy to Vietnam
Both countries have strengthened defense ties in the past as concerns grow over hostile neighbor China
The move also reportedly suggests that India may now be more involved in the South China Sea dispute
India has gifted an active-duty missile corvette to Vietnam, reflecting the country's commitment toward "like-minded partners."
The two nations have strengthened defense ties with each other in recent years, after being wary of their common neighbor China's growing assertiveness in the region.
"The transfer of an indigenously built in-service missile corvette, INS Kirpan, from Indian Navy to Vietnam People's Navy reflects India's commitment to assist its like-minded partners in enhancing their capacity and capability," India's Ministry of Defense said in a statement.
In the past, India has gifted smaller boats and other military equipment to countries like Maldives, Mauritius and Vietnam. However, this is the first time the country is gifting a made-in-India warship to another nation.
India has amped up its security ties in the region over the past few years, and the country appears to be more purposeful with its messaging to China.
Moreover, Vietnam and China have also locked horns in the past over the disputed territory of the South China Sea.
China has long held its claims of sovereignty over the South China Sea, a vital trade route that is also home to rich natural resources and abundant marine life. The sea has an estimated 11 billion barrels of untapped oil and 190 trillion cubic feet of natural gas. It is also one of the world's most important trade routes with trillions of dollars worth of goods reportedly transiting through the South China Sea every year.
Vietnam, Brunei, Indonesia, Malaysia, the Philippines, and Taiwan are other competing claimants to the South China Sea. China has maintained that countries in the region should work to settle the dispute without foreign militaries interfering in the matter.
"India is not a South China Sea claimant and has been resisting being involved in the dispute beyond reiterating principles of international law. Vietnam has for a long time unsuccessfully tried to drag India into the dispute," Frédéric Grare, a senior policy fellow with the Asia Programme at the European Council on Foreign Relations, told International Business Times.
While India is not a South China Sea claimant and has not done much in the past to resolve the overlapping territorial claims, recent signs suggest this might change.
The strengthening of ties with a fellow Chinese neighbor could also be seen as India taking on a bigger role in the region's efforts to counter China.
Grare said India's gifting of the active warship to Vietnam "should probably not be over-interpreted," but also believes India could become more active in supporting other South China Sea claimants.
"The move, in the present context seems to indicate that Delhi is willing to go further in its messaging to China. This comes after India had already decided to send Indian warships in area while the two navies regularly exercise," Grare continued. "India is no longer simply an observer in SCS. The move could also have a more specific meaning for China. India seems to be indicating that should Beijing maintain its pressures on the Himalayan borders, it could send its posture and become more active in helping South China Sea claimants."
Sameer Patil, a senior fellow at Observer Research Foundation Mumbai, also said the tension with China could be fostering the expansion of India-Vietnam ties.
"Beijing's stepped-up aggression in recent years in the South China Sea and increasing naval conflagrations with Vietnam have emerged as a significant irritant for Hanoi. These dynamics are driving the expansion of India-Vietnam defense engagement," Patil told IBT.
"The gift of INS Kirpan is part of this stepped-up defense cooperation between the two sides and will strengthen India's gradual rise as a defense exporter to the Southeast Asian region," he added.
Top U.S. diplomat for East Asia, Daniel Kritenbrink, also told the Center for Strategic and International Studies last week that India could be playing a growing role in the South China Sea dispute, and there could be greater collaboration among Quad countries--the U.S., India, Japan and Australia--over the issue.
© Copyright IBTimes 2023. All rights reserved.