India Raises Duty On Gold Imports, Second Time This Year, In Struggle Against Inflation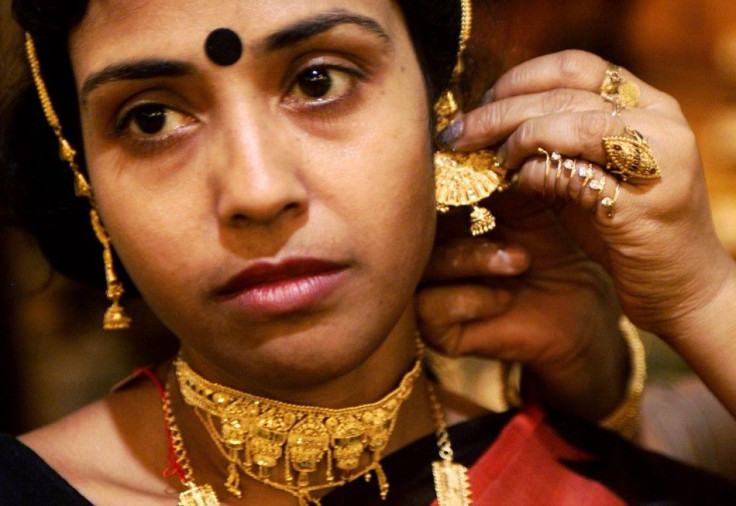 For the second time this year, the Indian government is raising import duties on gold from 6 to 8 percent in yet another bid to curb demand for the precious metal.
India, which announced the increased duty on Wednesday, is the world's largest buyer of gold, and this year's price hikes are attempts by the government to curb enthusiasm and importing of the world's favorite yellow metal. Bloomberg reports the government has actually now tripled the tax since last year.
"In April and May, we imported around 300 tons. In June and July, imports would be around 90 tons," Prithviraj Kothari, director with RiddiSiddhi Bullions Ltd, a Mumbai gold wholesaler, told BBC.
"Physical demand at these sort of price levels is still very strong, and the Indian government wants to curb imports," Robin Bhar, an analyst at Societe Generale SA in London, told Bloomberg. In a speech in Mumai, Indian Finance Minister Palaniappan Chidambaram said that gold imports into Indian aren't sustainable at their current levels.
Demand for gold spiked last month when worldwide gold prices were at two-year low, the Wall Street Journal reports. In addition, the exponential increase in demand for gold widened India's trade deficit and pushed the value of the rupee down.
However, the increased taxes are unlikely to have much of an effect on gold demands. Gold is popular in India both as a decoration and gift for major festivals and weddings and is used as a hedge against inflation in India and many parts of the world. Mohit Kamboj, president of the Bombay Bullion Association, told BBC that the government was making "all the wrong decisions."
"This is not going to help reduce imports, but smuggling will increase," he said.
© Copyright IBTimes 2023. All rights reserved.