India Readies To Launch Advanced Communications Satellite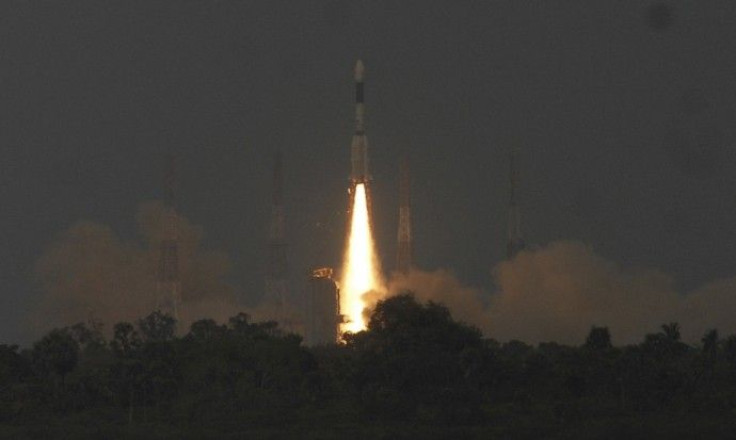 India is set to launch its advanced GSAT-5P communication satellite on Dec. 20 that will replace the INSAT 2E to ensure continuity of telecom and television services, said a report in The Economic Times.
"The launch window will open at 4 pm on December 20, said Indian Space Research Organisation (ISRO) director of publications and public relations S. Satish, in the report.
The geosynchronous satellite launch vehicle, India's heavy rocket carrying the 2,300 kilogram GSAT-5P with 36 transponders, will blast off from ISRO's second launch pad at Sriharikota, around 80 kilometers from the South Indian city of Chennai between 4 pm and 4:30 pm on Dec. 20.
The rocket was moved to the launch pad on Sunday morning and the satellite was placed inside the heat shield last week. The process of filling the liquid and cryogenic fuel is expected to begin about 30 hours before the actual flight when the countdown begins, ISRO officials said.
The Indian space agency will test the rocket's systems and a full systems test is expected on Monday prior to the countdown. The launch rehearsal will be held on Dec. 17 without the liquid and cryogenic fuel, ISRO officials said.
If satisfied with the rocket's condition then the final clearance for the flight will be given. Then the rocket will be `armed'- connecting of all pyro systems to the batteries - so that they ignite when the command is given, said an ISRO official.
The Indian space agency is also likely to launch Resourcesat-2, an earth observation satellite, along with two small satellites made in Singapore and Russia on January 20, 2011.
Resourcesat-2 will be the replacement for Resourcesat-1, launched in 2003. For some time, both will work together, said Satish.
India is a major vendor of data in the global market from remote sensing satellites that include pictures and other data sent.
Polar satellite launch vehicle (PSLV), ISRO's another rocket, will carry the satellites. The satellites are expected to reach Sriharikota by December end, ISRO officials said.
According to ISRO officials the Resourcesat-2 and another small satellite are expected to reach Sriharikota by December end.
In 2010, ISRO launched two major satellites - communication satellite GSAT-4 and remote sensing satellite Cartosat-2. While the launch of GSAT-4 failed as the GSLV rocket carrying it plunged into the sea due to an engine failure, Cartosat-2 was placed successfully in the orbit.
© Copyright IBTimes 2023. All rights reserved.