India Says 330 Million People Reeling Under Severe Drought Triggered By Heat Wave, Low Monsoon Rains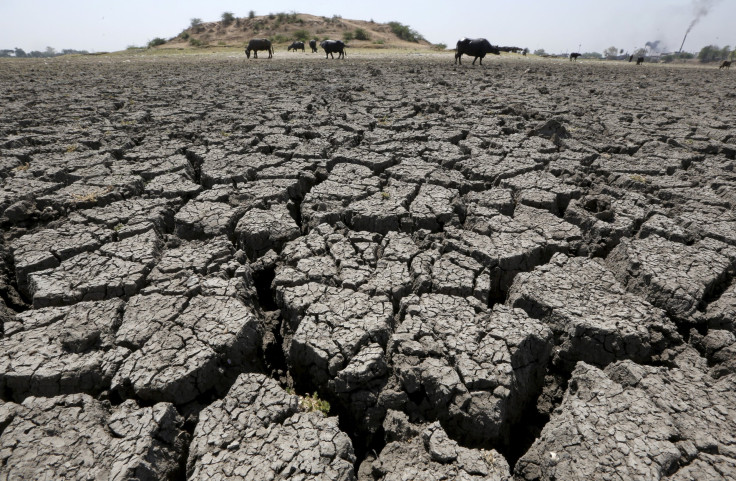 India is reeling under a severe drought that has now affected over a quarter of the country's 1.25 billion population, the government told the country's Supreme Court Tuesday. A total of 256 districts across 10 states in the country — home to nearly 330 million people — have been affected by the drought, triggered by scanty monsoon rains and a heat wave that has pushed temperatures in some states above 113 degrees Fahrenheit.
India's Additional Solicitor General P.S. Narasimha, who provided the data to the court, said that the north Indian state of Uttar Pradesh and the western state of Maharashtra — cumulatively accounting for a total of over 130 million of the drought-affected population — have been affected the most. Recently, Maharashtra was forced to move 13 cricket matches out of the state after the High Court decried the "criminal wastage" of water that is needed to prepare the pitches.
"We agree that merely shifting of IPL [Indian Premier League] matches out of the state will not be a solution but this can be a beginning to address the drought situation in Maharashtra. Several people are dying because of water scarcity in the state. This court cannot ignore the plight of such people," the Bombay High Court said in a statement.
According to India's Central Water Commission, water availability in the country's 91 reservoirs has now dipped to the lowest level in a decade. Drying rivers have also reignited old ownership conflicts, with north Indian states of Punjab and Haryana squabbling over waters of the Ravi and Beas rivers.
"My ministry has asked the Central Water Commission to prepare a report about water storage in each state. We will then send this report to all state governments and they would be urged to finish all their work on water-related projects in time," India's water resources minister, Uma Bharti, who recently came under criticism for saying it was "pointless" to plan for a drought in advance, said Sunday.
Water scarcity has also forced authorities in some states to impose mandatory water rationing. In the Latur district of Maharashtra, for instance, a prohibitory order on gatherings of more than five people near water storage tanks has been imposed. A train carrying half a million liters of water also has been sent to the drought-hit district.
© Copyright IBTimes 2023. All rights reserved.
FOLLOW MORE IBT NEWS ON THE BELOW CHANNELS