Indian Right-Wing Nationalist Party Leader Bal Thackeray Dead At 86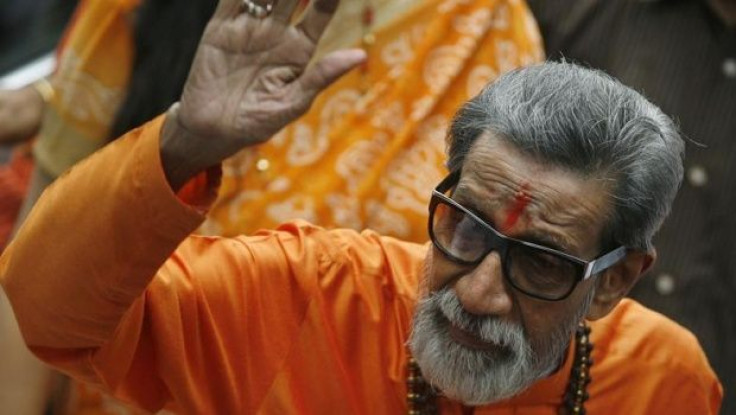 Hindu Right-Wing Party Shiv Sena's firebrand nationalist chief Bal Thackeray, who was critically since the lpast few days, passed away at his residence in Mumbai Saturday.
Thackeray suffered a cardiac arrest and doctors failed to revive him.
His doctor Jaleel Parkar announced Thackeray's demise saying he breathed his last at 3.30 p.m. IST on Saturday.
"He had cardiac arrest and we could not revive him despite efforts," Parker said to the media outside the Shiv Sena founder's residence, Matoshree.
Shiv Sena spokesperson said that the public can pay tribute to the passed leader on Sunday, Nov. 18, at Shivaji Park Ground in central Mumbai, where the leader's body will be kept for around three hours after which he will be cremated at 3 p.m., following Hindu rites.
Condolences are pouring in from different parts of the country and abroad over the demise of the Sena patriarch.
The 86-year-old Thackeray had been critically ill for the past two weeks and his health deteriorated on Wednesday, following which he was placed on life support system. He showed signs of improvement on Friday and was taken off ventilator.
He had lung and pancreatic ailments.
Thackeray, who had fought to restore the state of Maharashtra to the Marathas (Marathi-speaking native populace of the state of Maharastra), is known for his incendiary Hindutva and nationalist political ideology. Referred by followers as the uncrowned king of Mumbai, he founded the right-wing Hindu party Shiv Sena in the 1960s and nurtured it into a major political party in the state.
Thackeray fought for the rights of the native Marathi-speaking people, spearheading the nationalist campaign against migrants in the state of Maharashtra. A cartoonist by profession, he saw many highs and lows in his six-decade long political career and is largely blamed for promoting violence against Muslims and migrant workers in Mumbai.
© Copyright IBTimes 2022. All rights reserved.
FOLLOW MORE IBT NEWS ON THE BELOW CHANNELS