Indian Wedding Stirs Controversy: Mining Tycoon Spends $75M For Daughter's Marriage Amid Cash Crunch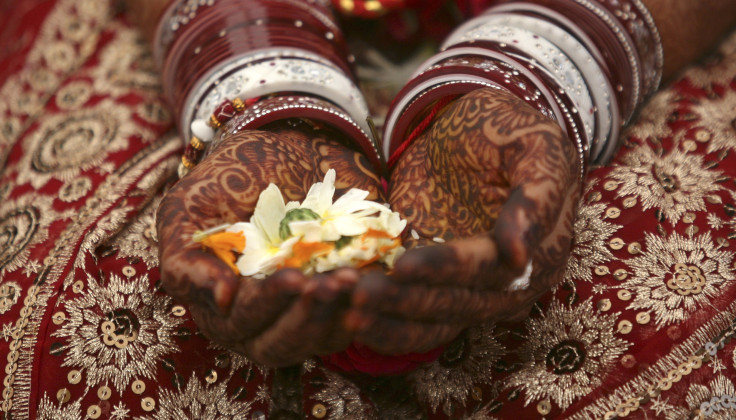 An Indian mining tycoon has been criticized for reportedly spending $75 million to celebrate his daughter's wedding Wednesday. The wedding of the daughter of Gali Janardhan Reddy, who is also a politician, took place in the southern Indian state of Karnataka.
The wedding was celebrated on a massive scale even as the whole nation deals with a cash crisis after the Indian government pulled high-value notes out of circulation in a bid to tackle tax evasion.
Up to 50,000 people were present at the sprawling Bangalore Palace, a mock Tudor castle in southern India, to celebrate the wedding, which was performed with Hindi rituals. According to reports, the bride's wedding sari alone cost $2.5 million and she wore jewelry worth $13 million.
Brazilian samba dancers along with Bollywood stars performed at the wedding. The invitations were reportedly sent out in gold-plated cards.
While critics described the lavish ceremony as an "obscene display of wealth," others defended the expenditure.
"It is unfortunate that a daughter's wedding has been made an issue out of envy and rivalry," localite Manju Swamy told Agence France-Presse ahead of the party. "It's an important moment for her parents and they wanted to celebrate the event in a way that befits the family's status in society."
Jayaprakash Rao, a retired government official, reportedly said: "What's wrong in conducting a daughter's wedding on a grand scale? The rich and wealthy do it regularly. Reddy is spending from his pocket and not public money."
Indian Prime Minister Narendra Modi announced last week that the current 500 and 1,000 rupee notes would not be accepted for any purchase or transaction. Indians can change a limited number of old notes for new ones at banks and post offices. A limit to withdrawal from banks and ATMs has also been imposed. The move has hit hard people from rural areas, some of who do not even have bank accounts.
Here are some of the photos posted on social media from the lavish Indian wedding:
© Copyright IBTimes 2023. All rights reserved.