Indiana HIV Outbreak: Scott County Gets Needle-Exchange Program After Governor Declares Emergency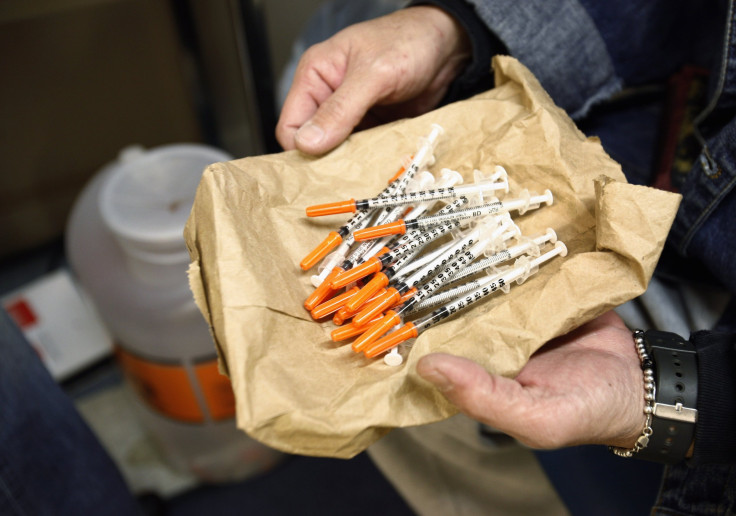 Indiana's governor declared a public health emergency Thursday for Scott County after an HIV outbreak linked to injection drug abuse "reached epidemic proportions," his office said, with 79 cases confirmed since January in a county that normally reports less than five HIV diagnoses a year. The declaration provides Indiana tools to reduce further spread of the outbreak, including starting a needle-exchange program.
"Scott County is facing an epidemic of HIV, but this is not a Scott County problem; this is an Indiana problem," Indiana Gov. Mike Pence said in a statement. "The people of Scott County are working hard to address this crisis, and with additional state resources and new tools provided by this emergency declaration, I am confident that together we will stop this HIV outbreak in its tracks."
Pence issued an executive order that allows the creation of a command center to coordinate treatment for HIV and substance abuse. A public awareness campaign that highlights drug treatment options, HIV prevention and promotes safe sex and needle disposal methods will also be created in response to the outbreak.
Indiana's health department identified 79 confirmed cases of HIV in Scott County, which is located in rural southeastern Indiana. "This is an epidemic," the department's statement said.
Pence was considering declaring the public health emergency Wednesday, but the conservative governor was previously opposed to a needle-exchange program. "What I'm thinking about carefully and thoughtfully is what's needed in a public health emergency, what's necessary to really get control of this in the immediate future," the governor told the Associated Press at the time.
Indiana's state epidemiologist, Pam Pontones, explained how the needle sharing was responsible for the outbreak: "With the amount of drug use that's happening and the intravenous needle-sharing that's going on, if someone who's highly infectious becomes part of that sharing network, that infection can transmit very rapidly," she said.
Pence told the New York Times that he expected more HIV cases to be reported but that the declaration will stop the spread of the HIV outbreak. "The sooner we get people who may have been exposed, by whatever means, in this region, in for testing, in for treatment, the sooner that we will also suppress the spread of this virus," he said. "I'm confident that we're going to stop this in its tracks, but this is an epidemic."
© Copyright IBTimes 2023. All rights reserved.