India's First 'Gay Groom Wanted' Ad: Mother Seeks Husband For LGBT Activist Son, But Specifies Caste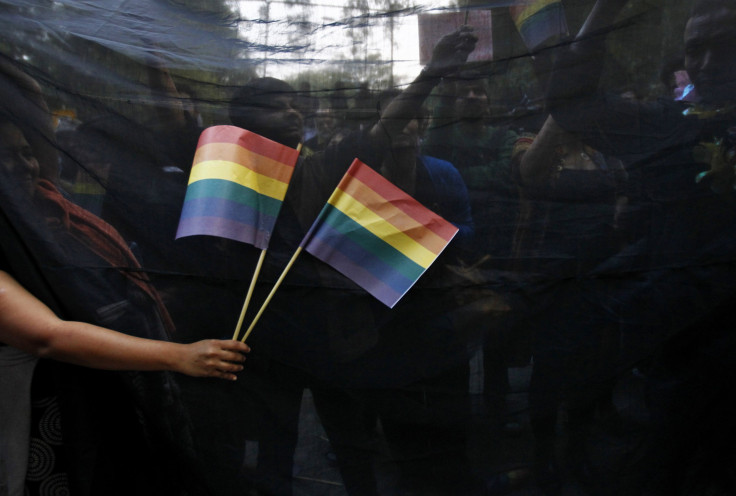 A Mumbai mother made history in India this week by placing what is thought to be the country's first same-sex matrimonial ad, seeking a groom for her unmarried gay son. The move by Padma Iyer, the mother of a leading LGBT activist, has been lauded as a bold stand for equality in India, where homosexuality was just recently re-criminalized, in 2013. But Iyer's decision to specify a caste preference in the ad has served as an awkward reminder for some of how entrenched the traditional caste system remains, even among India's seemingly progressive forces.
After being rejected by a number of publications, Iyer was able to finally place the ad in the Mumbai-based Mid-Day newspaper. "Seeking 25-40, well placed, animal loving, vegetarian groom for my son (36, 5' 11") who works with an NGO," the ad read, adding "Caste no bar (though Iyer preferred)." Iyers are a caste of brahmins who are at the top of the Hindu caste hierarchy, a system that has been criticized for producing widespread inequalities and discrimination in Indian society. Marriages between members of different castes remain rare.
While caste provisions are hardly out of place in these kinds of advertisements, the last three words of Iyer's notice "nearly ruined" the point of her message, according to Indian journalist Rituparna Chatterjee, who argued that the ad served as a reminder of how pervasive ancient fault lines remain in modern India. "It would have been a lot better if the ad had stopped at 'caste no bar,'" Chatterjee wrote in a commentary for the Huffington Post. "Because caste, much like gender and sexual preferences, is the basis of so much discrimination and injustice in our country, and it jars a bit when a social comment that seeks one kind of equality fails to embrace others."
Caste discrimination is thought to affect an estimated 165 million people in India, where members of lower castes are often subject to segregation and abuse in all facets of society from housing to employment and marriage, according to a 2007 study by the Center for Human Rights and Global Justice at the NYU School of Law. These caste-based divisions are often enforced through economic boycotts and physical violence. Government efforts to address the discrimination experienced by lower-caste Dalits, also known as "untouchables," have also failed to more broadly shift social attitudes toward caste identities.
Iyer's son, the well-known LGBT rights campaigner Harish Iyer, has attempted to downplay the importance of the caste provision in his mother's marriage ad. "I don't think [my mother] really meant it," he told the Guardian. "It was more about finding someone from a familiar background who speaks the same language. But it doesn't really matter to her," Iyer said.
The activist rose to prominence as one of the most vocal opponents of the government's recriminalization of homosexuality. In 2013, the country's top court overturned a landmark 2009 law that decriminalized homosexuality, sparking an increase in violence and discrimination reported against LGBT individuals in the country.
The rejection of the marriage ad by a number of newspapers had, according to Iyer, turned his mother's marriage quest into an equal-rights campaign. "I'm proud of her. It was her idea. My mum was like: 'You don't have a boyfriend, you're not so young.' She was concerned for her ageing son like any Indian mum would be, irrespective of whether he is homosexual or heterosexual," he said.
© Copyright IBTimes 2022. All rights reserved.
FOLLOW MORE IBT NEWS ON THE BELOW CHANNELS