Growing Muslim, Christian Populations Are A Threat To India Requiring Forced Family Planning, Hindu Nationalism Leaders Claim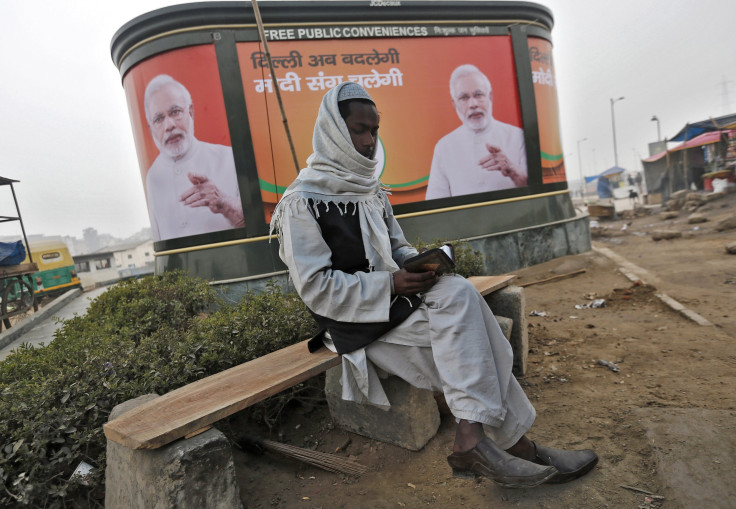 Growing Muslim and Christian populations in India are a threat to Hindus and should be required to adhere to forced family planning, a far-right political party said Wednesday. Shiv Sena had previously supported an effort to require such religious minorities to undergo sterilization to limit their population growth.
"It is in the best interests of the country and the Muslim community... With family planning, they will be able to feed and educate the children and live better lives," Shiv Sena parliamentarian Sanjay Raut wrote in a newspaper editorial, according to local media reports. The editorial asked Muslim leaders to adopt family planning and save the nation, India Today reported. The editorial continued: "In the near future, the Muslim population of India will exceed the number of Muslims in Indonesia and Pakistan, which will result in the cultural and social imbalance of a Hindu nation."
The Muslim community in India soared 24 percent from 2001 to 2011, growing to roughly 14.2 percent of India's population, according to census date published in January. States with growing Muslim populations included Kerala, Goa, Haryana and Delhi, according to the Times of India. In all, India is expected to overtake Indonesia as the country with the largest Muslim population by 2050, according to a recent Pew Research Center study.
Last year, the watchdog group International Christian Concern warned that nationalist groups in India were increasingly targeting Christians with hate speech and attacks on pastors and churches. "There has been a sharp rise in hate campaigns against Christians by political organizations," John Dayal, a member of the Indian government's National Integration Council, said at the time. "This threat of purging Christians from villages extends from Chhattisgarh and Madhya Pradesh to now Uttar Pradesh, and to the borders of the national capital of New Delhi."
Tensions have been on the rise between India's religious communities since Narendra Modi, a self-avowed Hindu nationalist, took power as prime minister in May 2014, according to media reports. "This is really an attempt to establish dominance — the dominance of Hinduism and Hindu-ization of society," political scientist Zoya Hasan told NPR last year.
© Copyright IBTimes 2022. All rights reserved.
FOLLOW MORE IBT NEWS ON THE BELOW CHANNELS