India's Greatest Film Star Amitabh Bachchan Prays For Nelson Mandela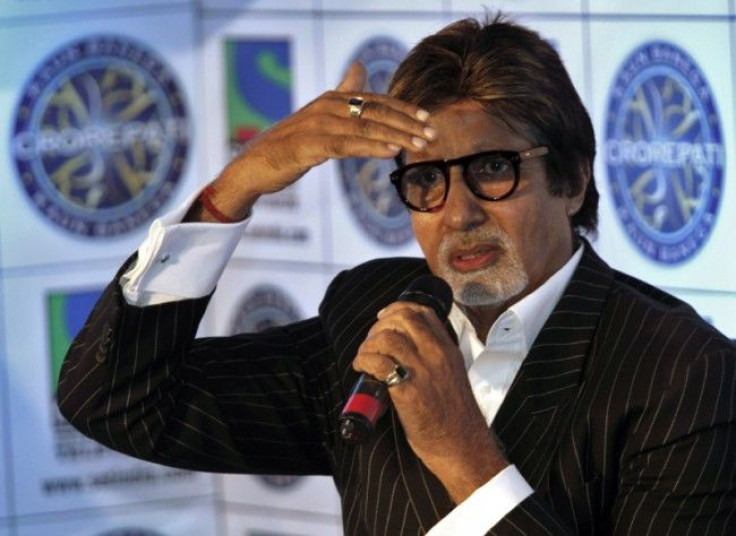 India's biggest movie star has expressed his good wishes for ailing South African anti-apartheid icon, Nelson Mandela, who remains in critical condition in a hospital in Pretoria.
On his official blog, Bollywood superstar Amitabh Bachchan said of the 94-year-old former president of South Africa: "What a man. I have met [Mandela] on two occasions in his country. A most gentle, but determined human, the likes of which can be rarely found."
Bachchan added: "[Mandela] fought for what he felt [was] right and even though he was confined to a prison for almost 28 years, he came out victorious in the end. That part of the apartheid [era in South Africa] shall always remain a sore and ugly reminder of the humiliation and sufferings of another human, purely because of his colour!"
On his Twitter account, Bachchan, prayed for Mandela's recovery.
The 70-year-old Indian actor, who has battled health issues of his own, also reminisced about his first visit to South Africa in the early 1990s.
"It was 'Madiba' and his [African National Congress Party] that gave us the first permission to stage a concert in Durban … on [the] eve of [the] end of Apartheid!" Bachchan wrote.
"Can never ever forget those moments of our first visit to [South Africa] ... and the concert, and the love of the people."
South Africa, which has an Indian community some 1.2 million strong, is a growing market for Bollywood films.
Indian Express reported that officials in South Africa are seeking to attract Indian filmmakers to shoot more movies in a country renowned for its immense natural beauty. Already, several Bollywood films, including "Cocktail," "Murder 3," "Chasme Baddoor" and "Ashiqui 2," have been shot in South Africa.
"We are already in the process of identifying their [Indian filmmakers'] requirements to be able to enhance our offerings and facilitate greater support … when they come to our country for film shootings," South African Arts and Culture Deputy Minister Mathume Joseph Phaanla told the Express.
"Going forward, we would definitely like to attract more and more Bollywood producers to our country. We hope that locals are also taken into consideration when Bollywood films are made. We understand the importance of Bollywood … We, therefore, will be investing more and more to tap the entertainment industry."
© Copyright IBTimes 2023. All rights reserved.
FOLLOW MORE IBT NEWS ON THE BELOW CHANNELS