India's HDFC Bank Becomes 4th Largest In The World Following Massive Merger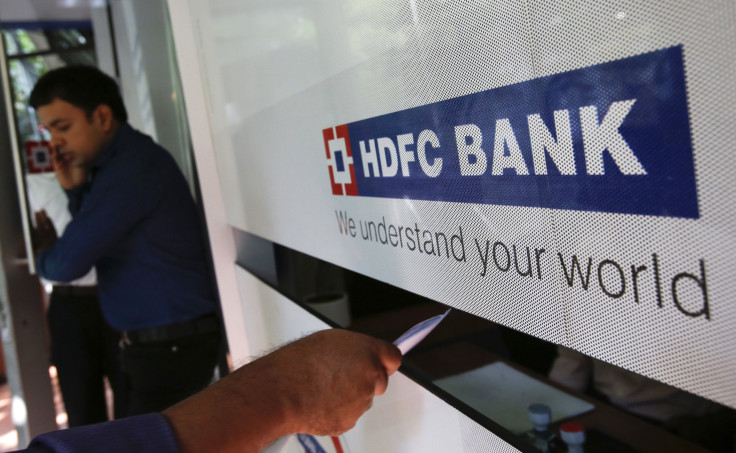 KEY POINTS
The merger saw HDFC Bank take over its parent company, Housing Development Finance Corporation
The new entity ranks fourth in equity market capitalization, becoming a challenger to American and Chinese lenders
HDFC Bank is now valued at about $172 billion and has 120 million customers
HDFC Bank, India's largest private lender, has found its place among the largest banks in the world by market cap following the merger of HDFC Bank Ltd. and Housing Development Finance Corporation.
Becoming the newest challenger to fellow American and Chinese lenders on the list, HDFC Bank is now the world's fourth-largest bank and has overtaken behemoths like HSBC Holdings and Citigroup.
HDFC Bank agreed to take over its parent company, HDFC, on April 4, 2022, and the merger took effect on July 1.
This marks the first time an Indian-origin company is ranking among the world's most valuable banks. Ahead of HDFC Bank in the list are JP Morgan Chase & Co., Industrial and Commercial Bank of China and Bank of America.
With a customer base that's larger than the population of Germany, the new HDFC Bank entity has 120 million customers, more than 8,300 branches and more than 177,000 employees.
HDFC Bank is now valued at about $172 billion and has surged past its Indian competitors like State Bank of India, which has a market capitalization of about $62 billion, and ICICI Bank, which has a market capitalization of $79 billion as of June 22.
"This is a defining event in our journey and I'm confident that our combined strength will enable us to create a holistic ecosystem of financial services. We're truly happy to welcome the talented team of HDFC Ltd. into the HDFC Bank family," Sashi Jagdishan, CEO of HDFC Bank, said in a press release.
"I believe our journey will be defined by agility, adaptability, and a relentless pursuit of excellence. As we navigate the path ahead, we will embrace challenges as opportunities, learn from our experiences, and strive to be the benchmark of success and integrity in the financial services industry," he continued.
Jagdishan, in his first address to employees after the merger, said the company will add around 1,500 branches every year for the next few years to increase its reach to different parts of India.
"The runway for financial services and mortgage, which are so underserved and under penetrated, is going to be very large. HDFC Bank – the combined entity – with a large and growing distribution and customer franchise, more than adequate capital, a healthy asset quality and profitability, will be best positioned to capture growth. The pace at which we aim to grow – we could be creating a new HDFC Bank every 4 years!" Jagdishan wrote in a letter to his employees on what he said was "a landmark day for our organization."
© Copyright IBTimes 2023. All rights reserved.