India's Mars Mission Successfully Lifts Off For A 300-Day Journey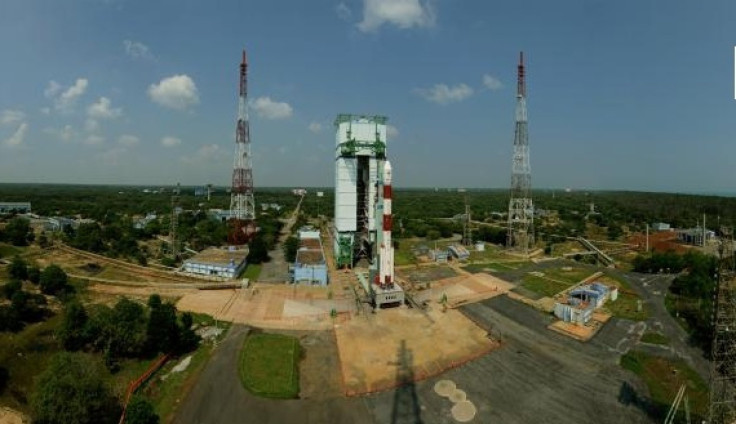 India launched its first spacecraft to Mars on Tuesday after a 56-hour countdown that began on Sunday. The spacecraft is set to reach Mars' orbit in 2014 after a 300-day interplanetary journey.
If the Indian Space Research Organization's Mars Orbiter Mission (informally known as Mangalyaan, meaning Mars-craft) achieves its goal, it will propel ISRO into an elite league of space agencies in the U.S., Russia and Europe that have undertaken successful Mars missions.
With the launch, India has stepped up competition with nations such as China, South Korea and Japan, who are also vying for an edge over others in the arena of space exploration. China and Japan previously launched Mars missions but had to abandon their spacecrafts before they could reach the red planet because of technical problems.
The spacecraft onboard PSLV-C25 rocket, or Polar Satellite Launch Vehicle, took off from the Satish Dhawan Space Center in Sriharikota on the country's east coast at 2:38 p.m. local time (4:08 a.m. EDT).
"The PSLV-C25 liftoff from SDSC SHAR Sriharikota at 14:38 IST was normal. Further mission activities are in progress," an official statement said.
The launch window for the mission, which received communications and navigation support from NASA, was originally open until Nov. 9, 2013, ISRO said in a statement.
India had carried out a successful unmanned mission to the moon, the Chandrayaan-1, in 2008 and brought back data that helped NASA detect the presence of water locked under the surface of the moon. And, India's Prime Minister Manmohan Singh announced the country's $73 million Mars mission in August 2012.
The venture entails high risks, and India says its Mars mission is the cheapest ever to have been undertaken in the history of space exploration. However, the mission is not without its critics, who point to a lack of clarity of purpose and the cost it entails for a nation where several million people remain impoverished and malnourished.
© Copyright IBTimes 2023. All rights reserved.
FOLLOW MORE IBT NEWS ON THE BELOW CHANNELS