India?s Mining Industry Scarred By Corruption, Lack Of Regulation: Report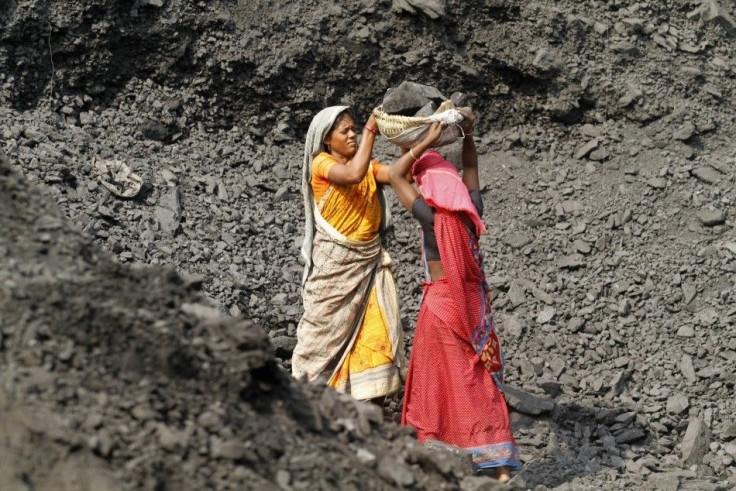 India's scandal-plagued mining industry causes tremendous damage to the environment and needs to be rid of corruption caused by a lack of government regulation and oversight, according to a prominent western human rights organization.
In a report entitled "Out of Control: Mining, Regulatory Failure and Human Rights in India," Human Rights Watch, or HRW, also condemned the nation's mining sector for ignoring the rights of famers and indigenous peoples where mines are developed, often illegally.
Among other findings, unsupervised mines in India have polluted the environment and water in the vicinity, while damaging the health and livelihoods of local peoples.
For example, farmers in the states of Goa and Karnataka -- states hit with mining scandals -- complained that mining operations in their proximity have ruined springs and groundwater supplies.
"Overladen ore trucks throw off clouds of iron-rich dust as they pass through rural communities, destroying crops and potentially damaging the health of nearby families," HRW stated.
In some cases, people who speak out about these issues have been threatened, harassed or even physically attacked, while government officials look the other way, HRW added.
Indian media has feasted on scandals in the mining industry in recent years.
Last August, Karnataka's chief minister was forced to resign after he was linked to an illegal mining scandal, which reportedly cost the state $400 million.
In October of last year, Indian media reported that about half of the iron ore produced in the state of Goa were mined illegally and that politicians of the ruling Congress Party were benefiting from these deals.
"Mining operations often cause immense destruction when government doesn't exercise proper oversight," said Meenakshi Ganguly, HRW's South Asia director, in a statement.
"India has laws on the books to protect mining-affected communities from harm, but their enforcement has essentially collapsed."
Moreover, risky and/or unauthorized mining activities have robbed state governments of desperately needed tax revenues and led to costly shutdowns.
"Mining is an important part of India's economy, but that does not mean the industry should be allowed to write its own rules," Ganguly added.
"The government can and should empower regulators to do their jobs more effectively than they can today."
India is the world's third-largest iron ore producer and the fifth-biggest producer of bauxite.
FOLLOW MORE IBT NEWS ON THE BELOW CHANNELS