India's New Companies Bill Expected To Boost Mergers With Foreign Firms, Mandates Social Welfare Spending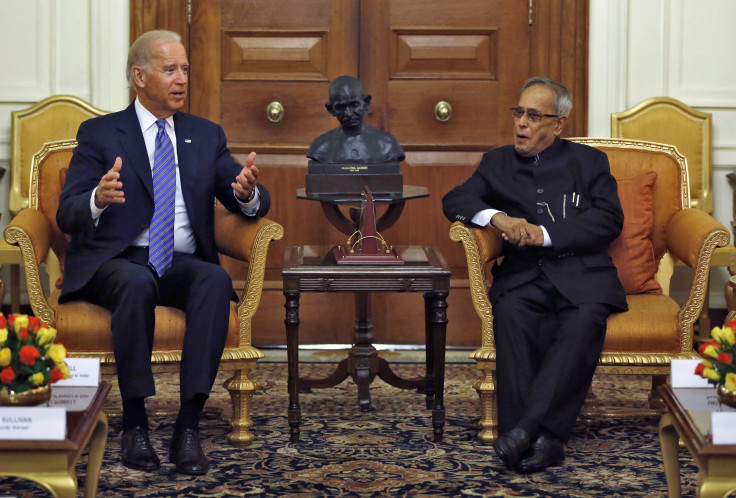 The upper house of India's parliament, on Thursday, adopted a sophisticated new Companies Bill, in a sweeping overhaul of half-a-century old system of corporate law, to remove legislative roadblocks hurting the country's economy and to iron out procedural hurdles to conducting business, while improving the corporate accountability and governance framework in the country.
The Companies Bill, 2012, which was approved by the lower house of parliament in December, and is awaiting a final nod from President Pranab Mukherjee, allows Indian companies to merge with foreign companies, scrapping restrictions on cross-border mergers set down in the Companies Act of 1956, which only permits a foreign company to merge with an Indian company.
"One of the key amendments is opening up merger of Indian companies into foreign companies. Given the economic scenario and seeing the western countries growth ambitions, this step provides an additional avenue and should certainly help Indian investor too as foreign companies would be able to do deal through issue of its shares," Amrish Shah, a partner at Ernst & Young, told International Business Times in an email.
"Additionally, tag along/drag along rights, put call options relating to public companies are now declared allowable. Permission to include entrenchment provisions in charter documents is clearly stated. These shall foster much needed investor confidence and bringing India upto the global platform," Shah said. Tag along/drag along rights are typically used by private equity investors to facilitate their exit from an investment.
The bill also requires every company, which has a net worth of 5 billion rupees (almost $82 million) or more; or a turnover of 10 billion rupees or more; or net profit of 50 million rupees or more during any financial year, to spend at least 2 percent of its average net profit earned during the three immediately preceding financial years, every year on social welfare programs.
"Strictly speaking, the CSR (corporate social responsibility) requirement in the new bill is not mandatory, because there are ways out for companies, who can cite compelling reasons to avoid earmarking 2 percent of their profits for social welfare programs," Christopher Krishnamoorthy, an associate partner at Majmudar & Partners, an Indian law firm based in Mumbai, told IBTimes.
"On a personal level, I find the CSR spending requirement unusual, and I am not aware of similar laws internationally, apart from tax-breaks and incentives provided toward CSR expenditure. The Indian provision is akin to a sort of tax," Krishnamoorthy said.
In an aim to improve governance, the bill also mandates that a third of all members on a company's executive board should be independent members with no financial interest in the company.
"This (provision) should certainly give a boost to governance and investor protection. Further, a maximum term of 10 years for independent directors is one more step in this direction," Shah said.
Krishnamoorthy said "public listed companies are, of course, already required to have independent members on their boards under the terms of the Listing Agreement. The new bill will, in addition, enable the government to prescribe a similar requirement for certain classes of non-listed companies, although it remains to be seen what kind of companies those will be."
"But it remains a challenge to find the right people to serve as independent directors. If the government were to impose this requirement on a very large number of non-listed companies, will there be enough qualified people in the market to act as effective independent directors?" Krishnamoorthy said.
He added that the new bill is expected to be implemented in stages, and that the government would need to make sure that there are no surviving provisions of the 1956 act that overlap or conflict with any newly-introduced provisions.
The bill stipulates provisions to provide better protection for investors from financial fraud. It also allows shareholders or depositors, who believe a company's way of conducting business is not in the best interest of the company, to file a lawsuit before the National Company Law Tribunal, or NCLT.
"As per the earlier law only oppression and mismanagement cases could be filed in the Court. The concept of Class Action suits is more streamlined and requires minimum number of shareholders/depositors. The entire process could be faster as suits will be decided by NCLT. Additionally, depositors have also got a window to complain," Shah said.
India's industry organizations, which were part of discussions that helped draft the bill, said it simplifies regulations and brings greater clarity and transparency in managing businesses.
The Confederation of Indian Industry, or CII, said in a statement to the press, that the Companies Bill is on par with global standards on "disclosure requirements, increased democratic rights for shareholders, self-regulation and accountability."
"It also seeks to restrain the management powers of promoters, who nurture the company during its initial stages and provide the seed capital. In a country where 75-80% of the businesses are family-run/ promoter-driven, CII hopes that the new law would be able to achieve the fine balancing between ownership and management, which is crucial for success of any enterprise and also fostering the spirit of entrepreneurship," it said.
The bill also makes the process of shutting down of insolvent companies easier and mandates that corporate courts should act within 90 days of receiving a petition from a creditor seeking a closure.
The Federation of Indian Chambers of Commerce and Industry, in an official statement, said "the global environment calls for economic laws and regulations that are effective and efficient, have a reasonable compliance cost and keep Indian businesses competitive," and expressed hope that there were no inconsistencies that would clash with older measures and affect the implementation of the new bill's provisions.
© Copyright IBTimes 2023. All rights reserved.