Raghuram Rajan: India's Newly Appointed Central Bank Governor Has His Work Cut Out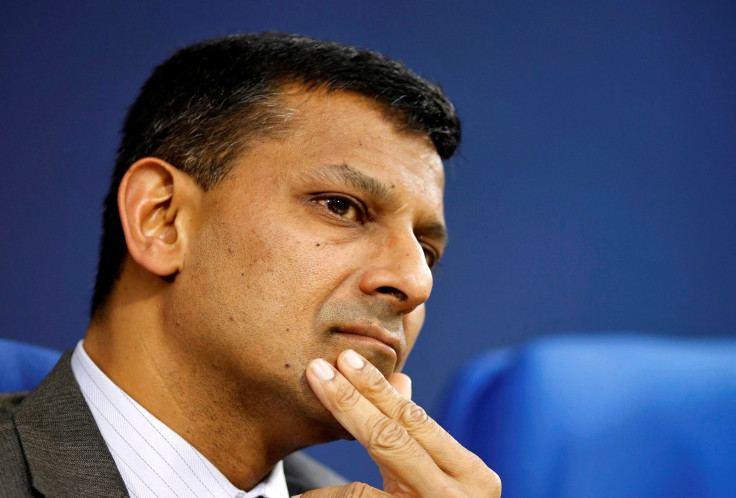 Raghuram Rajan, the newly-appointed governor of the Reserve Bank of India, or RBI, India's central bank, takes over at a time when the country is expected to formulate a monetary policy that can tackle multiple challenges to revive its sagging economy.
India, which logged near double-digit growth only five years ago, clocked its slowest growth rate in a decade this year. Making matters worse are double-digit inflation, a domestic currency that has depreciated by more than 10 percent against the dollar in the past year, and a soaring current account deficit.
Rajan, 50, was chief economist at the International Monetary Fund, or IMF, in 2005, when he predicted a "full blown financial crisis" at a meeting of bankers in Jackson Hole, Wyo., through a paper titled "Has Financial Development Made the World Riskier?"
For his efforts, he famously earned the scorn of many eminent economists, including Lawrence Summers, who is reportedly being considered for the role of Federal Reserve chairman.
Rajan, a former consultant to the World Bank and the U.S. Federal Reserve Board, champions the idea that monetary policy need not always be in response to market conditions.
"More than being a deregulator, Rajan is among the world's top thinkers in terms of monetary policy and financial markets," Rajesh Chakrabarti, executive director of the Bharti Institute of Public Policy at the Indian School of Business, told International Business Times, in an email. "We are likely to see a more systematic approach to monetary policy in the years to come."
In a paper titled "Next Generation Financial Reforms for India," published in 2008 in an IMF periodical, Rajan wrote that basing monetary policy on controlling inflation as the primary objective would be more effective and "strengthen RBI's hands rather than pinning them down."
"Focusing on a single objective—low and stable inflation—is ultimately the best way that monetary policy can promote macroeconomic and financial stability. This does not mean sacrificing or ignoring growth," he wrote.
However, it is not clear whether Rajan's views on the subject could result in a policy shift at the RBI, which over the past few months, has tried in vain to bring down stubborn inflation by resisting the need to cut key interest rates -- an action that would have helped prop up flagging growth.
On the question of how involved the RBI should be in tackling India's broader macroeconomic problems, Rajan is not expected to adopt a completely hands-off approach.
"I do not expect there to be a dramatic shift in policy, however I expect him to be more transparent in spelling out what the objectives of the central bank are. I think he is quite pragmatic when it comes to deregulation. One must not forget that he was one of the few who spoke out about the risks of excessive financial sector liberalization at a time when it was not popular to do so," Chetan Subramanian, an associate professor at the Indian Institute of Management in Bangalore, told IBTimes, in an email.
Rajan also has voiced concerns over India's over-dependence on short-term foreign inflows to make ends meet and has called on the country's politicians to begin reforms in earnest, especially when foreign investors are becoming increasingly skeptical about India's future.
"He comes with impeccable academic as well as policy credentials and that certainly would instill confidence in investors. The extent of his effectiveness would depend on his ability to speedily introduce financial sector reforms," Subramanian said.
According to Ambareesh Baliga, a managing partner at Mumbai, India-based Edelweiss Financial Services, Rajan "will give impetus to both growth and tackle INR (rupee) depreciation by keeping a neutral view of the current economic situation."
Rajan was previously associated with the Indian government as its chief economic advisor. And, his appointment to the central bank has been welcomed by Indian industry, which has expressed hope that he may be able to turn around India's fortunes.
"Calibrating monetary policy amidst these multiple challenges would be a difficult task," Naina Lal Kidwai, president of the Federation of Indian Chambers of Commerce and Industry and head of HSBC's India operations, said in a statement to the press.
She added that Rajan's task would be to create "an environment that will foster growth, generate employment and keep inflation at moderate levels."
Those in the country's financial markets are also optimistic about Rajan's chances of bringing about significant change, but choose to view his appointment in the backdrop of the upcoming national elections early next year.
"The RBI is unlikely to cut the interest rate in the near future and Rajan is expected to undertake measures that would boost economic growth… by improving exports and curtailing imports of non-essential goods," Arun Kejriwal, founder of Kejriwal Research and Investment Services, told IBTimes.
"Since his appointment comes ahead of the parliamentary election, the finance ministry is looking for results and will be open to measures that would have a significant and immediate impact on the economy, which means Rajan may have enough leeway to implement his ideas," Kejriwal said.
Given the ever-present differences of opinion between the RBI and the finance ministry, which has allowed considerable autonomy to the central bank in recent years, it is believed that Rajan will attempt to bring even greater freedom to the RBI's decision-making process.
"The high retail inflation, fiscal deficit, current account deficit and volatility of the rupee would certainly help him make the case for a stronger and more independent central bank," Subramanian said.
However, Kejriwal believes that Rajan will be less tolerant of India's fractious politics than his predecessors have been.
"Rajan is not expected to toe the line and may not hesitate to call it quits if disagreements arise with the government and the finance ministry, especially in a scenario where the current coalition goes out of power and a new government, probably led by the BJP (the main opposition party) takes charge, post-election," he said.
Rajan will replace current governor D. Subbarao on Sept. 4 and will assume office for a three-year term, which can be extended for an additional two years.
FOR FREE to continue reading
✔️ Unlock the full content of International Business Times UK for free
offer available for a limited time only
✔️ Easily manage your Newsletters subscriptions and save your favourite articles
✔️ No payment method required
Already have an account?
Log in
© Copyright IBTimes 2023. All rights reserved.