India's WPI Inflation Moderates In November; Will RBI Cut Interest Rates?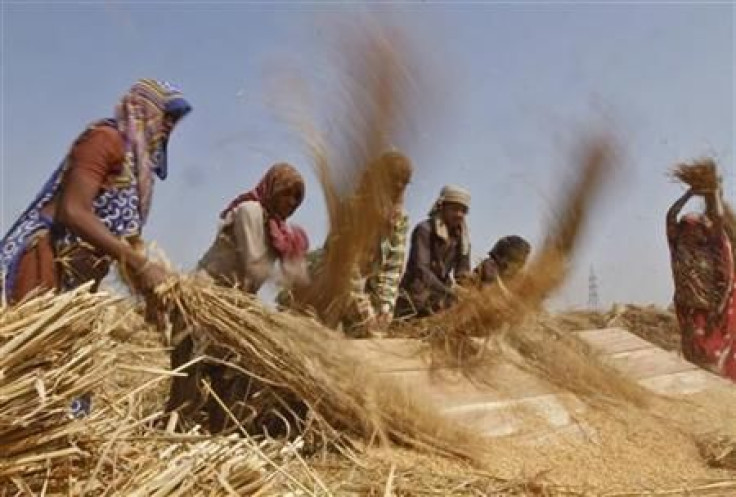 India's headline inflation declined moderately to 7.24 percent in November from 7.45 percent in October -- its slowest pace in 10-months -- raising the hopes that the Reserve Bank of India would cut the interest rates in its review meeting next week.
The Wholesale Price Index (WPI) declined as the prices of fuel and manufactured items cooled moderately in November, compared to those in the previous month.
Analysts were expecting that the WPI would grow 7.6 percent from 7.45 percent in October.
However, the prices of food items like potato, wheat, cereals, rice, pulses, edible oil and sugar went up during the period. The food inflation index rose to 8.5 percent from 8.32 percent a year ago.
The manufactured products index declined 5.41 percent in November from 8.17 percent in the corresponding month of last year.
In the fuel and power category, inflation moderated to 10.02 percent in November from 15.48 percent in the same month last year.
The moderation in the WPI is expected to boost the positive sentiment in the market, as cooling of inflation is expected to prompt the RBI to consider the interest rate cuts. The Indian economy, which is passing through one of its slowest growth phases in a decade, has shown positive signs of a turnaround as the industrial output for October has shown an unexpected surge.
There have been strong pleas from the markets players and industry to cut the interest rates to help the struggling economy recover, but the RBI has refused to ease the monetary policy stating that the inflation is well above the comfort levels.
"Given the food and manufacturing prices are much better behaved than what many private analysts had predicted, we expect inflation by March-end to be sub-7 percent," said A Prasanna, an economist at ICICI Securities in Mumbai.
"There is nothing that should stop them from cutting rates in December," Prasanna was quoted as saying by Reuters.
However, some analysts feel that the moderation in inflation is still not sufficient for the central bank to cut rates.
"I don't think the RBI will be in a position to reduce policy rates on December 18," said Rupa Rege Nitsure of Bank of Baroda. "But, the probability of a rate reduction in the month of January has now gone up," Reuters quoted her as saying.
The RBI will decide on the rate cuts in its policy meeting Tuesday.
© Copyright IBTimes 2023. All rights reserved.