Indonesia Starts Construction On China-Built Bullet Train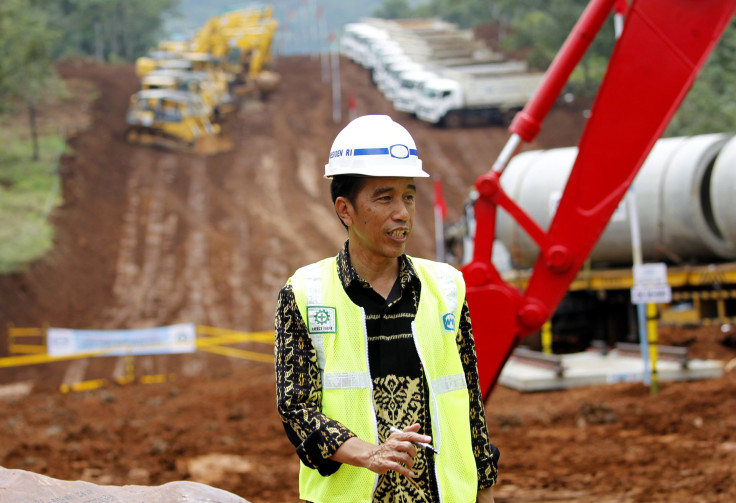 Construction on Indonesia's first bullet train started Thursday, months after a controversial bidding war that pitted China against Japan. Indonesia's president said he hoped the project would spur other transport projects around the country.
"Send my regards to President Xi Jinping," Indonesian President Joko Widodo told Chinese officials attending a groundbreaking event at a tea plantation in West Java, where one of the train line's stations will be built, Agence France-Presse reported.
China won the contract to build the $5.6 billion, 99.4-mile project between Jakarta and Bandung in September, days after Indonesia said it was studying whether to change its specifications or even proceed with the project, prompting Japan to complain about the fairness and transparency of the process.
China won by promising to fund 75 percent of the cost while Japan had sought a loan guarantee, according to Nikkei.
It's another sign of China's growing influence and assertiveness in the region, despite its slowing economy, and the complex relationships among China, Japan and Southeast Asian nations. Japan has long been a major donor, partner and investor in the area and should be a natural ally because Japan and several Southeast Asian countries dispute China's claims and actions in the region's waters. But China, which is spreading its wealth as far as Africa and South America, is also doing so around Asia. This year it launched the Asia Infrastructure and Investment Bank, which some expect to compete with the Japan-led Asian Development Bank.
Widodo has pledged to fix Indonesia's poor infrastructure to boost growth and attract investment, for which neighbors including Vietnam are competing. Poor transport infrastructure causes gridlock in cities and adds to the cost of transporting goods and services in countries like Indonesia and the Philippines. The bullet train will travel at 217.5 mph (350 kph).
"This is an era of competition," Nikkei reported Widodo as saying. "Countries that have good competitiveness, that are efficient and do their development fast will be the winners."
Widodo said this project could inspire others elsewhere in the country, adding that projects in the main island of Java, where the bullet train is located, should involve companies, including state-owned companies, while the government spends in other parts of the country.
Widodo also approved a light rail project in Bandung and reports said the contract will go to the same Indonesia-China group building the bullet train, according to Nikkei.
© Copyright IBTimes 2023. All rights reserved.